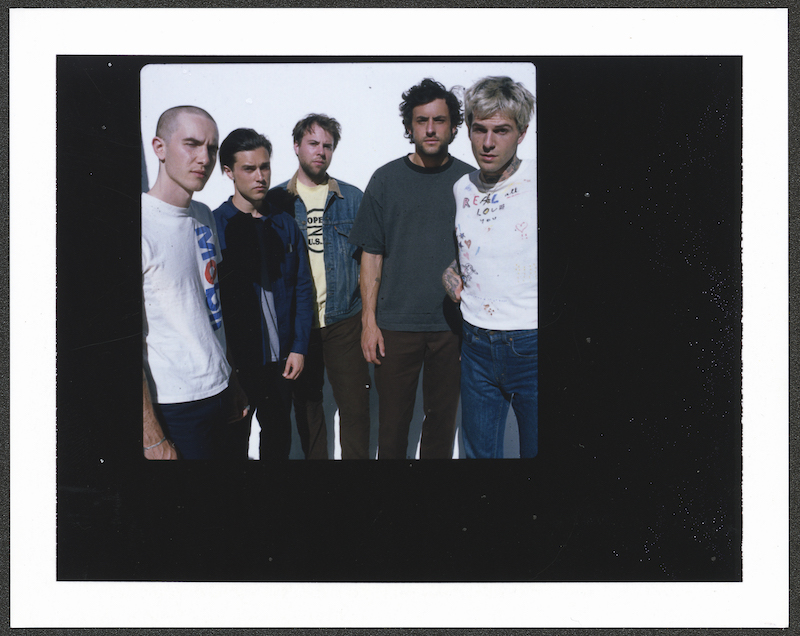 Alternative pop band The Neighbourhood has come a long way since their first album, 2013's I Love You, and the record's double-platinum single "Sweater Weather." In the years that have passed, the Los Angeles-based group has released two more full-length albums, numerous EPs, and broke the boundaries of their genre by collaborating with rappers like Ghostface Killah and Nipsey Hussle.
Now, they're back in the studio recording even more songs and they're hitting the road for a North American tour with the group Slow Hollows as their opener. Ahead of their Nov. 9 performance at The Fillmore in Detroit, The Neighbourhood's bassist, Mikey Margott, spoke with Hour Detroit about the tour, collaborating with different artists, and how he deals with negative feedback.  
Hour Detroit: What can fans expect from this tour?
Mikey Margott: We released a new single about a month ago called "Middle of Somewhere." So, fans can expect to hear that new track and an unreleased new song called "Lost in Translation." Those two songs will be something fans have never seen before, and they'll be mixed in with a whole new aesthetic and a whole new show. We've stepped it up to another level that we all feel excited about. It's a bigger production, and there are some surprises I don't want to give away. 
You mentioned new songs — will there also be a new album soon?
Right now, we are in the studio working away at creating our fourth record. I don't know exactly when that will be released, but I think fans can expect something in the near future. [The new album is] more organic than we've been before, and we're also self-producing, so we're really in control. The musical direction is the most pure and true to ourselves than we've been in a long time.
Will the new record sound similar to your most recent album and EPs? 
I would say it's pretty different. I would say this is closer to the album before our last one — our second album, which was Wiped Out!. It's kind of getting back to those roots.
How do you see the progression of the band's sound since forming in 2011?
As we grow, we're hopefully getting more mature, and I think that naturally translates into the music. But also, our taste changes, and there are more writers on board now than in the beginning when it was just Zack [Abels, the drummer], Jeremy [Freedman, guitarist], and Jesse [Rutherford, lead vocals] writing every song. Now Brandon [Fried, percussion and backing vocals] and I have a lot more contribution to that process, which I think has helped us evolve in certain ways.
One of the EPs The Neighbourhood released last year,

Ever Changing,

 saw The Neighborhood collaborating with hip hop artists and exploring sounds different from what we've heard from you recently. How did fans react to that?
There are mixed opinions, but I think they probably don't love it overall. With some fans, you can tell this is not what they want, and that's totally fine. I was watching a Noel Gallagher interview yesterday, and he's not always the best person to listen to about how he views his fans, but — and I'm not saying this; he is—but he basically said, "Fuck 'em. I'm going to make the music I want to make." And to a certain extent, I can appreciate that. I don't really pay attention to when fans say things like, "This is my favorite; you should make music like this more often." If we listened to that, we would've made "Sweater Weather" five times. But that's not what we're interested in. We're going to do what we want to do, and hopefully they love it. 
There have also been mixed reviews from critics lately. How do you deal with that?
I view it as constructive criticism. I try to hear their side. It doesn't mean they're wrong just because they have something negative to say. We're not making perfect music. We're doing what we think is right in the moment. There are reviews I've read and thought, "Damn, I totally understand why they would think that." Just like with the positive reviews — you try not to let those go to your head. 
What are you most looking forward to with this tour?
The shows. I know that sounds cheesy, but I think we've found a nice live aesthetic for ourselves. We're all more comfortable on stage than ever before, and we're all at a place where we feel confident playing these shows and having a good time. I'm a big foodie, so I always loved traveling and experiencing new restaurants. That used to be my favorite thing about touring, but honestly, the shows are now. And I think that's a good thing.