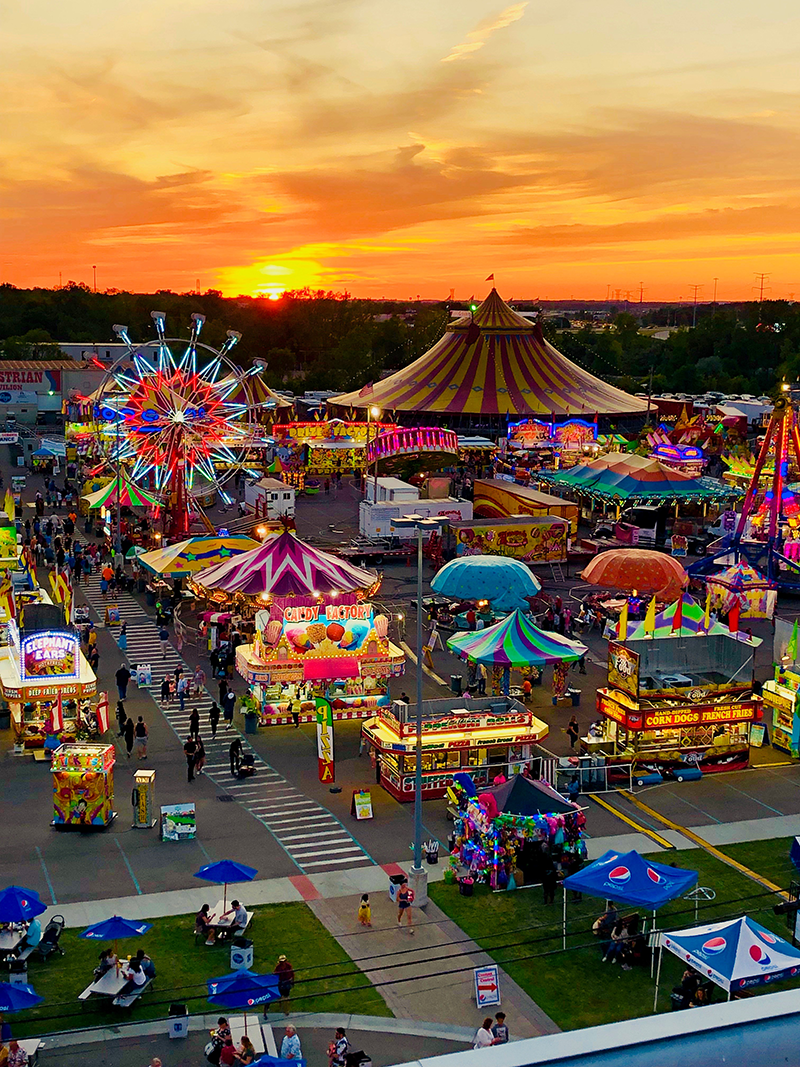 Michigan State Fair will celebrate its 10th anniversary in Novi next month.
Taking place Sept. 1-5, organizers say this year's fair is expanding with more rides, attractions, and food options. The Shrine Circus will also return in the world's largest circus tent.
Detroit issues open call to artists for statue honoring a Detroit-born Tuskegee Airman.
The statue will pay tribute to the late Lt. Col. Alexander Jefferson, who passed away in June at age 100. It will anchor the new Jefferson Plaza at Rouge Park.
A mysterious illness is killing young dogs in Michigan.
The Otsego County Animal Shelter announced that more than 20 dogs in the county — most under the age of 2 — have died due to an unidentified illness similar to the parvovirus.
The first Sports & Social DraftKings will open at Somerset Collection this fall.
The venue will feature a restaurant, full bar, and entertainment. It will be the first location in the country for collaborating brands DraftKings and Live! Hospitality & Entertainment.
Belle Isle's giant slide has become a national topic.
Viral videos of folks bouncing down the slide have been featured on CNN and Jimmy Kimmel Live! this week. Detroit rapper Gmac Cash released a song and even T-shirts have been made.
Henry Ford doctor, Trump aides tried pressuring FDA into hydroxychloroquine use.
New documents show Dr. William O'Neil, a cardiologist and medical director, collaborated with Trump White House officials in 2020 to pressure the FDA to reverse its stance on the drug as COVID-19 treatment.
A $2.5 million castle-like home is for sale in Oakland County.
The secluded, medieval-style home features a drawbridge, moat, hidden rooms, and even a dungeon.
Judge rules that county prosecutors can't enforce Michigan's 1931 abortion ban. 
Oakland Circuit Judge Jacob Cunningham made the ruling last Friday, as courts consider Gov. Gretchen Whitmer's lawsuit seeking to overturn the ban as unconstitutional.
Detroit Repertory Theatre's co-founder Barbara Busby has died. 
The company announced Monday that Busby passed away on Aug. 16. She helped start the theater company in 1957 and remained there until she retired in 2021 at 88 years old.
---
Want more reads delivered straight to your inbox? Sign up for the Hour Daily newsletter today.