SPECIAL PROMOTIONAL SECTION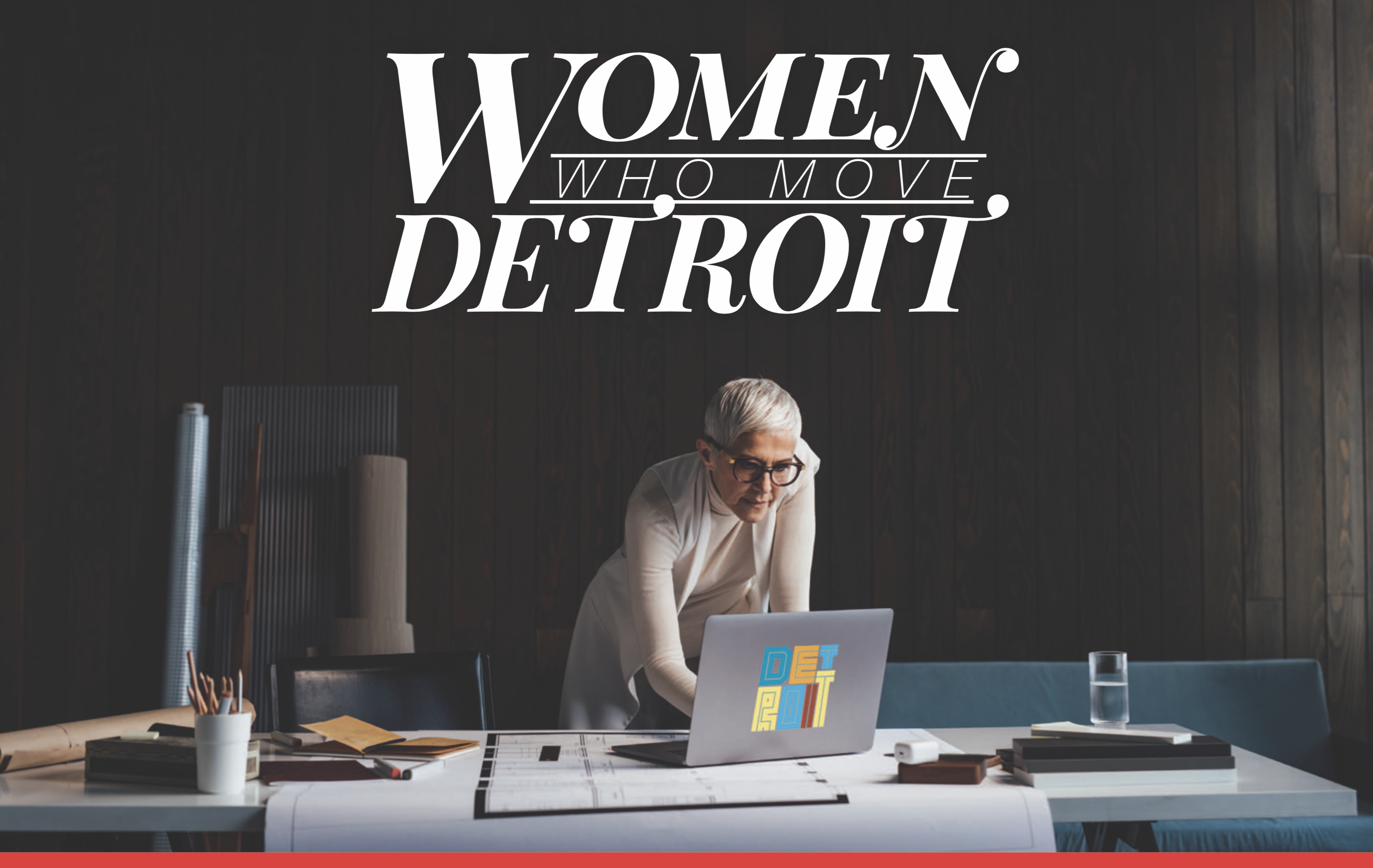 If there was a Mt. Rushmore for women who have made an impact in Detroit, they would need more than one mountain. Detroit has had plenty of successful, hard-working, intelligent, determined, and driven women behind the wheel, and they're taking the Motor City to the mountaintop — and beyond.
On the following pages you'll learn about several metro Detroit-area women who have made a difference in their businesses and communities in spite of the COVID-19 pandemic. Met with hurdles, they seized opportunities to reinvent and reinterpret what it means to do business.
These women are real estate brokers, designers, small and big business owners, medical professionals, and nonprofit associates and founders. They make a difference in their businesses and communities by applying their training and talent to create meaningful opportunities for themselves and others.
Harp's Lingerie is the perfect example of building on an amazing past. Back in 1947, Elizabeth Harp and her husband, Elouis, opened their first Harp's on Chene Street in Detroit. Mrs. Harp had an uncanny sense of style and an extensive background in retail, and she created not only a lingerie shop, but a Detroit landmark. Seventy-plus years later, her granddaughter, Kim Hardy Hickson, is running the business with that same style and grace.
Speaking of looking and feeling good, Nadine Gomah recently opened MUSE Medical Spa in Troy. The part-owner and her team offer a wide range of wellness treatments and provide exceptional medical spa care that allows their clients to look as naturally beautiful as they deserve.
Christina McKenna, of Bluestone Executive Communications, is helping Detroit take the bridge — literally — into the future. Her company was recently chosen as the preferred provider of media training and presentation skills training for the Windsor-Detroit Bridge Authority (WDBA), which is responsible for building of the Gordie Howe International Bridge connecting Detroit to Windsor.
The southeast Michigan area also features some of the best Realtors in the country, and no one can deny they've certainly helped "move" Detroit.
Gayle Harvey, of ARG Realty in Dearborn, has been a major player from Detroit to Grand Rapids and beyond; Cindy Kahn, of Hall & Hunter Realtors, is ranked in the top 1 percent of Realtors nationally; and the huge team of female realtors at DOBI Real Estate helped the company grow more than 700 percent from 2018 to 2021.
Gloria Fransted, director of visual merchandising for Beztak Companies, is a designer with a clear vision. Whether it's a clubhouse or a model, she creates a unique and majestic space complete with the special Beztak signature.
Generations of women have been able to balance work and family, and for the Women Who Move Detroit, it's no different. Each one has had to adjust their work obligations to accommodate family needs and public safety. In doing so, they have demonstrated a sense of duty to work and home. These aren't separate entities; they're the foundation for a community of strong women building a strong community.
Here are just a few of those women who make up Detroit's Mt. Rushmore — the women who have helped move Detroit from the past to the present, with an eye on the future.