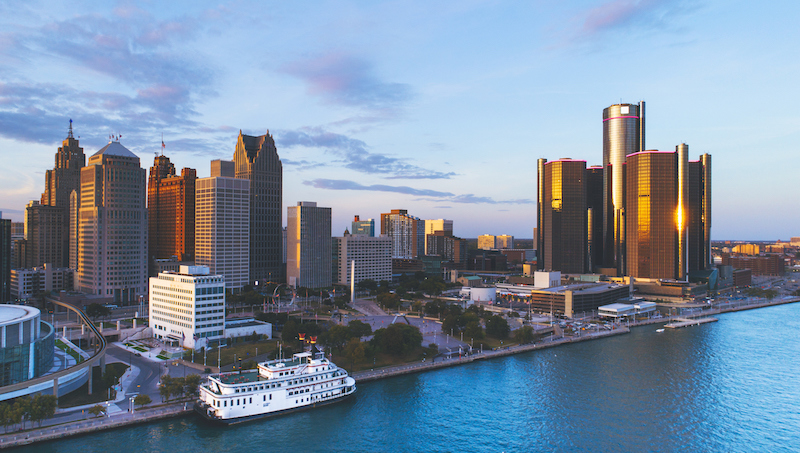 Detroit makes Time magazine's 2022 list of World's Greatest Places.
In the list, the publication acknowledges the city's revitalization, growing food scene, the Motown Museum expansion, and more.
A new bill allows self-serve alcohol at Michigan bars and restaurants. 
Public Act 656 permits businesses with liquor licenses to add dispensers with beer, wine, or mixed drinks. Establishments can't serve spirits nor sell or advertise unlimited quantities of beverages from dispensers.
Pete Buttigieg changes his residency to Michigan.
The U.S. Transportation Secretary has moved to his husband's hometown of Traverse City. A spokesperson says he plans to register to vote here before the midterm election this fall.
A new Mediterranean restaurant opens in Royal Oak.
Developed by Adam Merkel Restaurants, Bohemia is located below Pinky's Rooftop. Menu items include branzino, lamb chops, Israeli dips and salads, kabobs, and more.
University of Michigan names Santa Ono as its 15th president.
Ono, a biomedical researcher and the president and vice chancellor or the University of British Columbia, will step into the role in October.
Mackinac Island is named No. 1 island in the continental U.S. by Travel & Leisure.
The publication's annual World's Best Awards are based on a survey of readers' favorite destinations. Mackinac Island went from No. 9 last year to taking the top spot this year.
Detroit's 36th District Court is limiting the use of cash bail.
The court will not detain people unable to pay bail — unless a judge determines their release poses a danger — saying that the practice disproportionately burdens poor people.
Yum Village opens its second location in the former Detroit Vegan Soul space.
The Afro-Caribbean eatery's new spot is carry-out focused and has limited sit-down dining. Community-style brunches will take place each Sunday in the outdoor garden.
---
Want more reads delivered straight to your inbox? Sign up for the Hour Daily newsletter today.