U.S.-Canada border may reopen in August.
Canada expects to open to those who are fully vaccinated. This comes as relief to many Michiganders, whose lives straddled metro Detroit's international border.
Flowers for Dreams opens a second location in Detroit.
Eastern Market will be home to the Midwest-based florist's new floral design studio and flower shop.
New report shows FBI mishandled Larry Nassar case.  
The FBI Indianapolis Field Office failed to urgently respond to allegations from 2015 to 2016 against the former MSU and USA Gymnastics doctor and violated multiple policies.
Detroit native Keegan-Michael Key stars in a new musical TV series.
Schmigadoon! debuts today on AppleTV+, featuring the comedian alongside Saturday Night Live veteran Cecily Strong.
The inaugural Macomb County Pride Festival will take place this fall.
The event is scheduled for Oct. 15-17 in downtown Mt. Clemens. Organizers are still looking for artists and nonprofits for their vendor booths.
Vice President Kamala Harris visited Michigan on Monday. 
Harris stopped at Detroit's TCF Center to talk about voting rights, COVID-19 vaccines, and other matters. It's her first trip to the state as vice president.
Dan Gilbert and Stephen Ross alter plan for University of Michigan innovation center.
The Detroit Center of Innovation was to be built at the location of the Wayne County jail site. The billionaires intend to build the space at a different location in the city.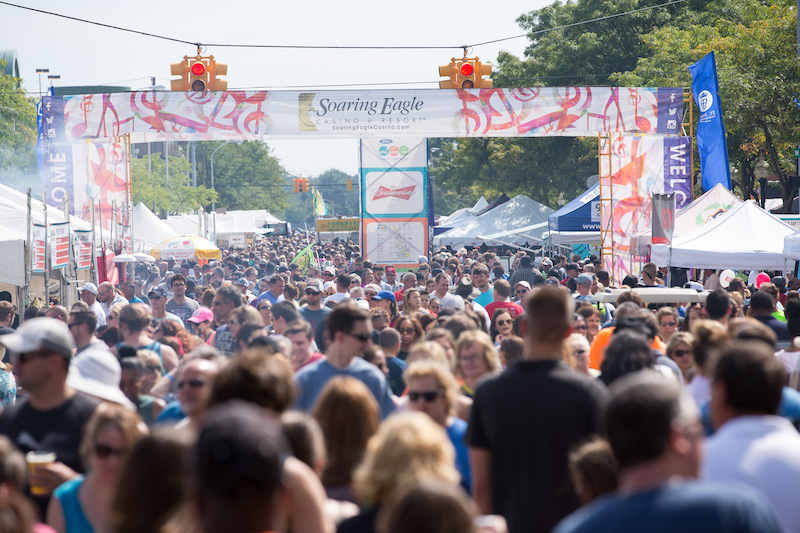 Arts, Beats and Eats is back this Labor Day weekend.
For the first time since its inception, the Royal Oak festival will not use its ticket system; attendees will pay directly for food and drinks as they go.
Little Caesars adds a plant-based pepperoni pizza to its menu.
The Detroit-based pizza chain's new Planteroni Pizza consists of cheese and meat-free pepperoni.
A new Royal Oak eatery is using 3D projection mapping to animate its dishes.
Imaginate, a fine dining restaurant by Table No. 2 owner Omar Mitchell, will be the first eatery in the country to use the technology.
---
Want more reads delivered straight to your inbox? Sign up for the Hour Daily newsletter today.