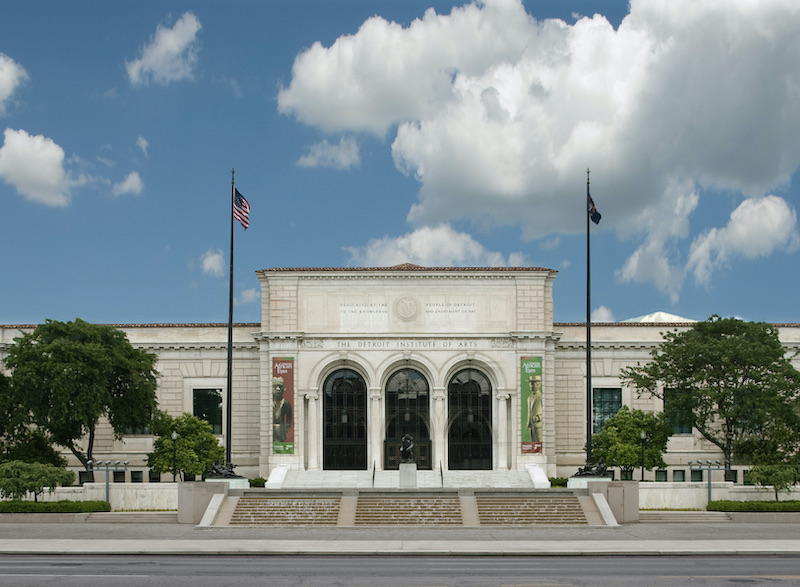 On Dec. 17, the Detroit Institute of Arts debuted The New Black Vanguard: Photography Between Art and Fashion. The exhibition features a curation of images by Black photographers that spotlight the intersection of fashion, music, and culture. Now, the DIA has announced that six of the images in the exhibit by local photographers will be added to its permanent collection.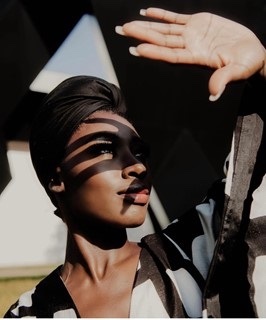 "Photography is a way to see the world through others' eyes," says Nancy Barr, curator of photography at the museum, in a press release. "These photographs bring new stories and fresh perspectives to our collection by a talented group of young Black photographers."
The additions to the DIA's collection include an untitled 2020 piece by Justin Milhouse , who has shot images for Hour Detroit and been featured in our monthly MI Style story; music producer and self-taught photographer Ray "Trilogybeats" Rogers' 2019 photograph "Down the Street from Peace;" and fashion and product photographer Corey Turner's 2020 photo "Dapper Hop." "It's crucial that we as artists put the images and narratives out that are authentic to our experience, that's representing of us as a people and paint a picture of how we want to view ourselves," Turner says in a press release.
Self-taught photographer Mishira Davis' 2020 photo "For the Black men my love cannot protect, you are radiant" will also be added, as will an untitled 2020 photo by fashion portraiture-focused photographer Christian Najjar and a 2020 photo titled "Freedom I" by Bre' Ann White, who has also contributed to Hour Detroit and co-curated the Detroit section of The New Black Vanguard with Barr. "My mission in life is to uplift my community and give a voice and platform to the limitless power and beauty of the Black experience," White says in a press release.
DIA visitors can view the selected works in The New Black Vanguard exhibit through April 17.
For more information, visit dia.org.
Facebook Comments