Characterized by expressive colors and dramatic, bold brush strokes, it's easy to get lost in the works of Vincent Van Gogh. And if you've ever daydreamed about what it would be like to literally step inside one of the impressionist painter's pieces, well, we have an experience for you.
From June 25 to Aug. 15, TCF Center in Detroit will host Beyond Van Gogh: The Immersive Experience. The 3D, traveling installation allows guests to get up close to Van Gogh's artwork. Ticketholders can explore more than 300 of the artist's paintings — including "The Starry Night," "Sunflowers," and "Café Terrace at Night" — as they're projected onto the venue's walls. Van Gogh's own words, set to a symphonic score, complement the display. 
The exhibit was created by French-Canadian creative director Mathieu St-Arnaud and his team at Normal Studio, a Montreal-based agency that works on multisensory and interactive installations. Beyond Van Gogh is among several immersive experiences featuring the Dutch painter's work that are currently popping up across the country — similar installations from different creatives and production companies are traveling to cities like Denver, Miami, and Dallas in the coming year. Additionally, a second Van Gogh installation called Immersive Van Gogh comes to a secret venue in Detroit in late October.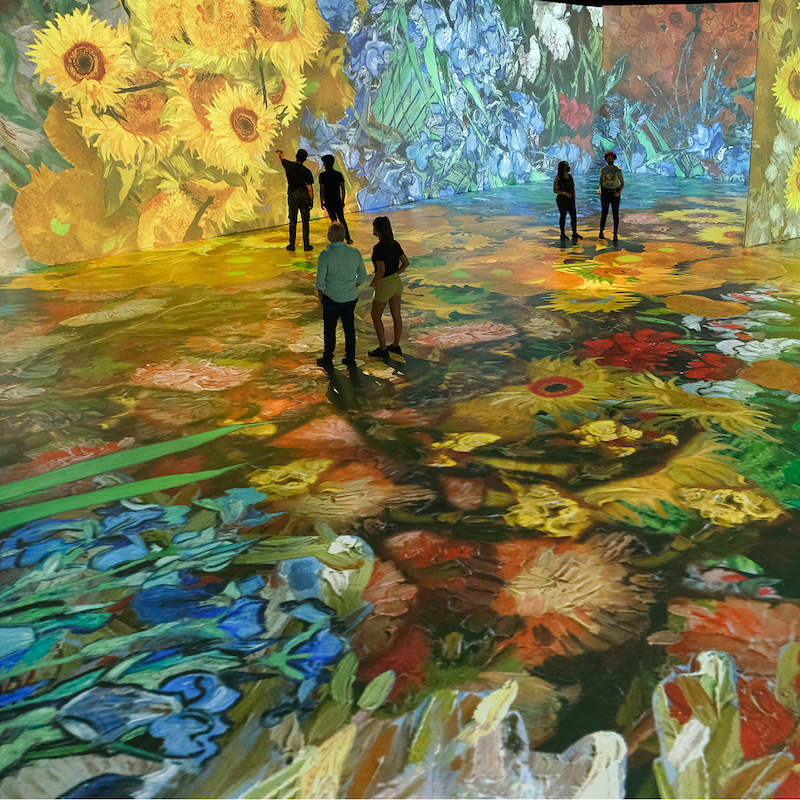 If you want to catch a glimpse of Beyond Van Gogh, though, we suggest scooping up your ticket ASAP. Tickets, which range from $33 to 43 for adult general admission, are going quickly and can be purchased online. Discounted tickets are available for students, military, and seniors, and a VIP ticket, which includes flexible entry, priority access to the exhibit, and a merchandise package, is also available for an extra cost.
The installation will be open five days a week, from 10 a.m. to 9 p.m., Sunday through Thursday, and 10 a.m. to 10 p.m., Friday and Saturday. Tickets are timed to help reduce capacity during the pandemic, and masks are required inside TCF Center.
For more information visit, vangoghdetroit.com. 
Facebook Comments