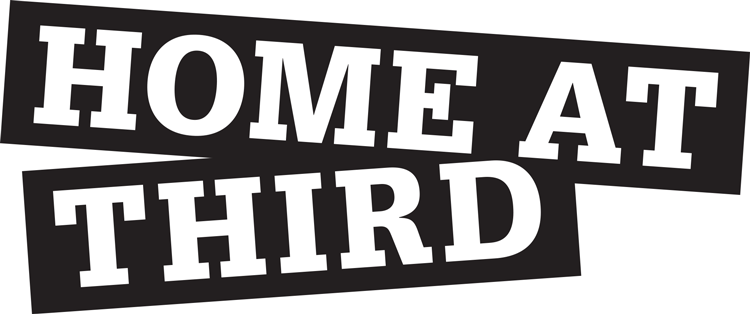 Rarely in a city's baseball history has the knothole through which Detroit Tigers players are viewed invited as much bickering as in the case of Charles "Brandon" Inge.
The jock set, a largely male demographic generally age 25 to deep twilight, watches Inge swing at a pitch — and often miss — and immediately wants him banished from the Tigers' roster to a bush-league team from which they believe he never should have been promoted.
The at-large Tigers camp sees a different Inge. They behold a spectacularly gifted third baseman whose Nureyev-like pirouettes and balls-of-the-feet maneuvers as he fields ground balls are graceful and pleasing, much like Inge's genial interviews that spur idyllic images of boyfriends, sons-in-law, and best friends; of kids who mowed your lawn and brothers who watched your back.
These two perspectives have become entrenched rooting sections split by irreconcilable differences. And the subject of their spats knows his critics' tastes so comprehensively that all he can do is laugh when it's mentioned that a 33-year-old man from Virginia is our region's Great Divider.
"It goes back to people and their political views," Inge says on a sun-glazed day in Lakeland, Fla., where he sits at Joker Marchant Stadium, overlooking verdant grass, palm trees, and the prospect of an upcoming baseball season considered promising for a pitching-heavy Tigers team.
"Anybody is entitled to their views and to their opinions, but if you put anyone who has bad feelings toward me or a gripe with me, man to man in a conversation, or we go out on the baseball field together, and if you don't like me after that, I don't mind.
"If they could be with me in my shoes for a day," Inge says, his wispy, wheat-colored goatee shaking as he chuckles, "it just makes me laugh. A lot of guys I've sat with at functions will give me tips or talk about things about my hitting that frustrates them. "And, all I can say is, 'Buddy, this game isn't easy.'"
He has proved as much at home plate as he heads into his 11th season with the Tigers, by far the longest stint of any man on the current team's roster. Inge is a .237 career hitter. Most infuriatingly among charter members of the Inge Must Go Club, he struck out 134 times in 2010 and 170 times in 2009, about par for a player who, during most seasons, averages almost a strikeout per game.
Of course, there are reasons why Inge has had a 10-year career with the Tigers and why he has twice been signed to multi-year contracts, and it's not because the Tigers love sub-.250 batting averages or the sound of air being stirred by his bat.
He has twice hit 27 home runs in a season. Four times he has had 70 or more runs batted in, including seasons of 84 and 83 RBIs. It's just enough horsepower to justify that primary motivation for keeping him in Tiger togs: He's a spectacular defensive third baseman. Inge grabs ground balls of all speeds and angles, not to mention bunts and slow rollers destined to be scored as checked-swing singles, with the fury and precision of a hawk picking off a field mouse.
His throws are bullets that, in the case of a bunt, might by design be thrown so far to the left of first base Inge looks as if he's flinging the ball into right-center field. In fact, his momentum as he speeds down the third-base line, and the sidespin on a ball thrown with an underhand motion, creates a flight path that Inge must calculate to an almost ridiculous extreme. Most times, the ball settles into a first baseman's glove as the umpire signals out.
It's a magnificent convergence of skills that can snuff out an opponent's half-inning on offense and ultimately win baseball games.
"The five years I've been here, I've seen him make as many unbelievable plays as I've ever seen in baseball," says Jim Leyland, the Tigers manager who was just fine with management's off-season decision to sign Inge to a contract extension that runs through 2012. "People who don't understand the game, who don't understand that much about baseball, don't appreciate how he makes tough plays look easy.
"In-between hops? He's as good as I've ever seen. He can play third base with 'em all [historically], no question," Leyland says. "He can play third base for me any day."
Well, there's irony for you. During his time with the Tigers, Inge has had more position changes than Mitt Romney and John Kerry. When they signed him in 1998, following his junior year at Virginia Commonwealth University (VCU), Inge was a shortstop who had excelled at the toughest position on the infield and who figured to play shortstop however his baseball career might evolve.
The Tigers liked him so much they made him that year's second-round draft pick. Inge remembers being at home in Lynchburg, Va., with his parents, Dwight and Linda, when the phone rang. It was Trini House, a Tigers scout who was responsible for Inge's region.
"Congratulations, Brandon," House said, delivering the news during a time when neither television nor the Internet carried any of the running draft updates that today are routine. "We've taken you in the second round."
For several dreamy minutes, a 21-year-old who since he was a tyke had wanted nothing but to play big-league baseball, was trying to sort out Detroit and the Tigers and what his fate with them might be. The phone again rang.
"Oh, I forgot to tell you," House said. "We drafted you as a catcher."
Thirteen years later, sitting in shorts and a T-shirt following a spring-training workout at Marchant Stadium, Inge remembers the draft-day moment with utter clarity, not only for the shock it delivered, but for the lesson it imparted.
"At that moment, the business side of baseball kicked in," he says, referring to a facet of big-league baseball Inge knows intimately.
The truth is, that since Inge signed a $450,000 bonus package that summer of 1998, he has been both blessed and penalized by his versatility. On one hand, his defensive skills are so wonderfully transferable that they have provided him with job security. The flip side is that during some past seasons, and particularly during a nightmarish 2008, when he was plugged into the lineup willy-nilly, like a room-to-room household appliance, Inge was praying for a trade that would restore him to third base, his position of passion.
Third base was where he had settled after Hall of Fame-bound catcher "Pudge" Rodriguez displaced him when Rodriguez was signed as a free agent in February 2004. And it was third base where he remained until another superstar, Miguel Cabrera, who at that time just happened to play third base, unseated him when Cabrera came to Detroit in a 2007 blockbuster trade.
Once it became clear that Cabrera, and new first baseman Carlos Guillen, were not meant for either position, the Tigers turned third base into a job mart during a deflating 2008 season in which Inge's misery was apparent from the first day of spring camp.
"I didn't feel part of the team," he recalls, explaining that one of the clubhouse's leading quipsters began to distance himself that spring from his teammates, not wanting them to be marred by his obvious frustrations. "It was the toughest year of my professional life, all because I felt that, no matter how well I performed, I wasn't going to be in the lineup.
"It was the first time in my life I felt handcuffed on a baseball field."
By the end of a season that saw them turn from World Series favorites into last-place losers, they acknowledged what should have been known all along: Inge was their third baseman. Leyland decided in that September that Inge would be returning to his infield home in 2009.
If any one thing was to blame for all the dislocation, it was probably Inge's extraordinary athleticism. It sometimes seems as if he can do anything, athletically, mostly because he pretty much has. Fortunately, he and his younger brother, Jason, now 29, and a salesman for Sherwin-Williams in Lynchburg, had the same passion for sports during their youth. They also had the right parents.
His father, Dwight, was a 6-foot-4 basketball player at High Point (North Carolina) University and a star during his high-school days in Lynchburg, where he and Linda were classmates and sweethearts before each headed for High Point. Dwight went on to a civil-engineering career in Lynchburg; Linda stayed home to oversee a pair of sons who could wear out a new car's odometer with their assorted sports memberships.
One of their loves was BMX motocross bicycle racing. They raced throughout Virginia and, to this day, Brandon believes it was BMX cycling that gave him industrial-strength legs that have been his foundation as a fielder and, to the extent he has remarkable power, as a hitter.
It was those legs that helped him to a 40-plus inch vertical jump during his days at Brookville High School in Lynchburg. Inge played football, basketball ("I was a rebounding guard," he says), and baseball, and even helped out the track team when it needed a lift at high jump. His best-ever jump: 6 feet, 6 inches, a stunning ascent given his height, which is listed, dubiously, by the Tigers as 5 feet 11. (On the day he was measured, Inge was likely wearing elevator heels.)
Inge was not drafted out of high school, but by his sophomore year at VCU he was in the scouts' sights. He was invited to play the summer before his junior year in the Cape Cod League, where baseball's best college prospects are showcased. Inge never suspected an eight-week stint playing for the Bourne Braves would deliver a blessing beyond baseball.
She was Shani Mason, a Cape Cod native, Wheaton College political-science graduate, and chief of staff for a Massachusetts state senator. Politics and baseball have had their historic tussles, but the two spheres can also blend benignly, and at one of the summer league's functions at which the senator's office participated, Inge and Shani got acquainted.
"I was so impressed with her," Inge says. "Here she had her own career. And I loved her name."
She was half-Italian with cooking skills to match, and with a golf game so precise that she regularly beat her supposed omni-skilled friend, with whom a torrid romance was kindling. Two years later, following a long-distance relationship that both frustrated and exhilarated each person, they were married.
Brandon, meanwhile, was burrowing through the Tigers' minor-league subcontinent. It placed him at Triple A Toledo in 2000 and on the threshold of joining the Tigers, which came in April 2001. Shani's career in government was still flourishing, leading them to choose the Ann Arbor area as home, a strategy based on its proximity to Lansing, Detroit, and the University of Michigan — probable options for a woman of her background seeking work.
Shani eventually joined then-attorney general Jennifer Granholm's 2002 gubernatorial campaign, and afterward worked in government relations at the University of Michigan. It would be natural to assume theirs is a Democratic union, although Inge urges caution there.
"One thing I really like about her," he says of his wife, "is that she has a huge pet peeve about people who vote Democratic or Republican because their parents were. What I learned from her is not to back any point of view unless I was completely informed about it. She loves getting all the facts. She loves talking with Republicans."
His own views, he says, are decidedly moderate. He believes in supporting troops called to war, but he dislikes the military-industrial overtones that, he believes, have been part of too many tragic conflicts.
His and Shani's domestic tranquility has been upped by the one event that dislodged Shani from government: the births of their sons, Tyler, 6, and Chase, 3.
"Her kids are her life," says Inge, who doesn't dispute that they've had the same effect on him. He even wears a permanent testament to his boys, one on each arm. The tributes are ink-black and written in script on each forearm, the product of a San Francisco tattoo artist who was recommended by well-decorated teammates Joel Zumaya and Ryan Perry.
Tyler and Chase's names unfurl like ornate snakes, in plain view each time he steps to the plate and raises his bat. They were applied during an eight-hour procedure at the Parc 55 Hotel in San Francisco, where the team was staying during a weekend series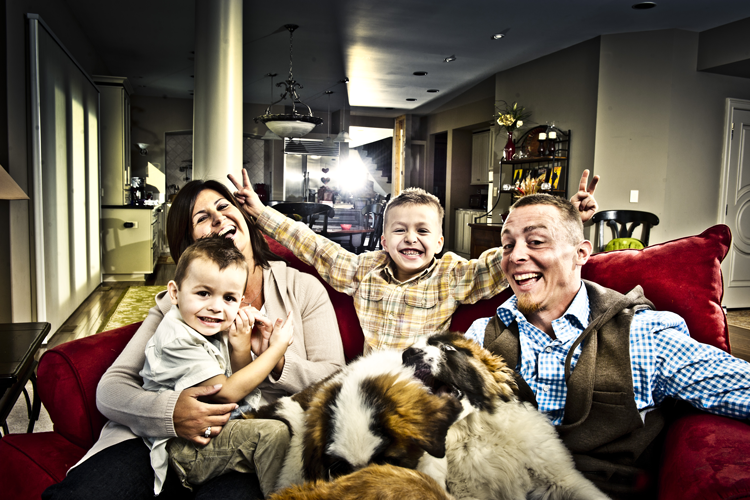 Inge came to his room after the game, told his tattooist to go to work and, by 7 the next morning, was wearing the tributes to his sons that he had spent ample time and money ($2,000) pondering. His motivation was a boy named Tommy Shomaker, who, in 2009, was an 8-year-old waiting for a heart transplant at U-M C.S. Mott Children's Hospital in Ann Arbor (Shomaker got his transplant and today is doing wonderfully). Inge decided one day in June 2009, rather than award the standard autograph, he would ask for the signature of a boy he considered a hero. Tommy obliged, his name scrawled in big letters on Inge's arm. That night, Inge hit a go-ahead home run in a 5-4 victory over the Chicago Cubs.
Inge and Shani have for several years been Mott Children's devotees, much as late manager Sparky Anderson was transformed by the experience of kids whose challenged or shortened lives are among society's great heartaches. Other youngsters at Mott Children's picked up on Tommy's lead. Inge soon was wearing regular reminders of young patients who loved that the Tigers' third baseman came to home plate with their names penned on his skin.
It was also noted by one Tyler Inge that Dad seemed to be honoring the names of kids who, wonderful as they might be, weren't living at the same residence. Inge decided one of life's blessings did not exclude the other; he would place Tyler and Chase on the same epidermal display as other youngsters.
The Mott Children's experience has been one reason why the Inges have fallen in love with this town and team, baseball issues aside. Shani might have temporarily relinquished government for motherhood, but her career melds with her causes, a prime example of which is the Family Hope Fund she founded. It's an ever-expanding effort (one example: 60 Ann Arbor-area gas stations one day each week donate a penny per gallon to the cause) to provide families with serious hospital stays a means for paying treatment costs that might otherwise leave them without cash for utility and household expenses.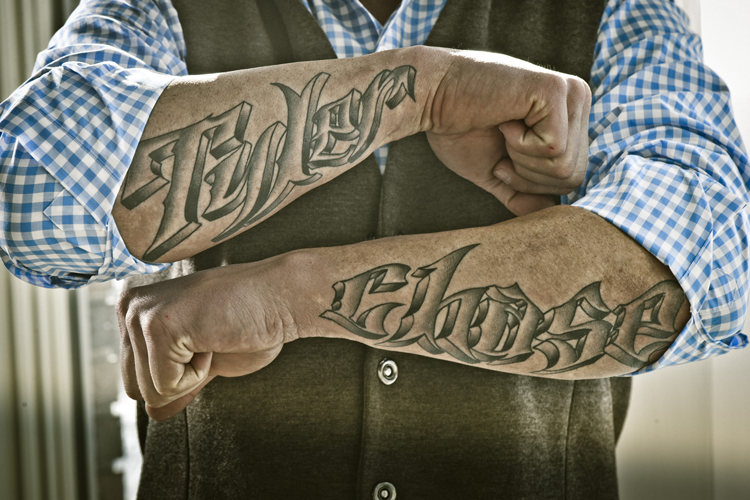 Because of efforts made with and without Shani, Inge last autumn was presented with Major League Baseball's Marvin Miller Man of the Year Award. It's noteworthy in that it honors a man whose deeds on and off the field inspire others.
And it's helpful to know about the electorate. The award is voted upon by players from both the American and National leagues.
It's all rather amusing. Inge, the subject of hard-core fan rancor, of endless debate within the Tigers camp, the man who absorbs ire with the same ease he accepts hot-shot ground balls, isn't such an issue, really. He plays baseball. He's a husband. A father. He visits kids he wishes had a smattering of the blessings he enjoys.
Now, there's a guy we should all be arguing about. Or, maybe somewhere out there in a baseball world rife with flaws, there's a better reason to squabble.
Henning is a sportswriter and columnist at The Detroit News. E-mail: editorial@hourdetroit.com.
---
Like what you've read? Be sure to "Like" us on Facebook and/or follow us on Twitter.

Facebook Comments