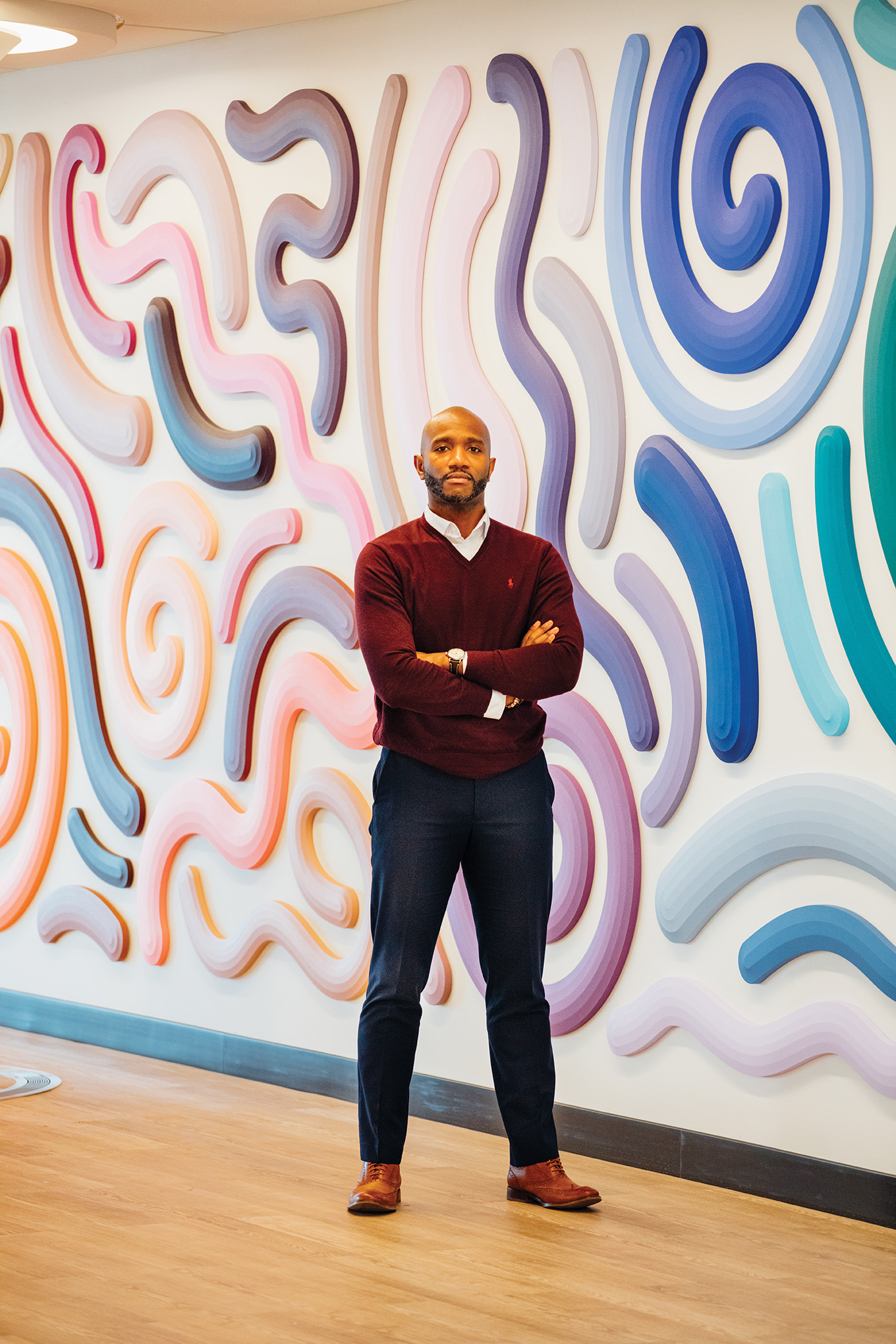 As a kid in the '90s, in the east-side neighborhood now known as Ravendale, Darnell Adams coped with the deterioration of his block by retreating into virtual worldbuilding in classic computer games like "Sim City." His parents, a city firefighter and a Chrysler line worker, encouraged that hobby because at least it kept him off the increasingly dangerous streets of the once-middle-class area they moved into in the '80s.
"There were times we would literally be running up and down the street to get home because here comes another car down the street just shooting randomly along the street," says Adams, 35. "As a kid, you really don't understand what you're experiencing. You don't understand why your mom and dad say you can't ride your bike outside, you have to ride in the yard. You have to skate in the basement, but you can't skate outside. We didn't understand — it was frustrating not knowing why."
In September, Adams landed the opportunity to reverse the declines of so many nooks of Detroit like his when Dan and Jennifer Gilbert tapped him as director of community initiatives at the Gilbert Family Foundation. In that role, he is unusually well positioned to guide the Gilberts and boss Laura Grannemann as they decide how to deploy the $500 million, decade-long pledge. While clearly well intentioned, none of those other three have actually lived the nightmare of dangerous urban decay. "I believe the disparities I experienced as a kid needed a solution," Adams says. Or, as Jennifer Gilbert says: "Darnell has the relationships and the experience. He's the right person to head this up successfully."
By the time he aggressively sought out the job, he'd earned his chops. Adams, who graduated from Michigan State University with an urban planning degree, spent nearly five years working for the Detroit Land Bank Authority, overseeing its blight removal and new homeownership projects. There he came to understand, as he puts it, "many of the systems that we are dealing with" and that the Gilberts hope to create a more prosperous and equitable city.
Adams appreciates that the Gilberts pledged the money without specifying how it will be used. "Most Detroiters have this perception that there's always an agenda, but we literally just want to work with partners to identify where we can provide access to economic and social opportunities for Detroiters," he says. "We are working on housing. We are providing stability to the housing crisis that people are living with. And we're also building additional tools and opportunities for Detroiters that don't exist today. That is beautiful and that's how it should be."
---
This story is part of the 2022 Hour Detroiters package, our annual roundup of people who make Motown better, more interesting, and more fun. Learn more about our Hour Detroiters here, and read more stories from the January 2022 issue here.
Facebook Comments