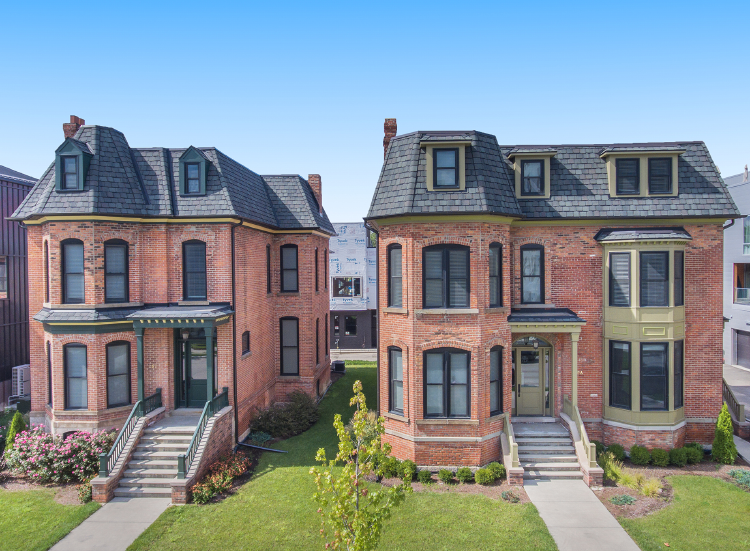 ADDRESS
295 Alfred St., Detroit, MI 48201
DESCRIPTION
AFTER A FULL HISTORIC PRESERVATION, true character remains while elevating these spaces with today's modern elements! This development features three historic homes consisting of two duplex-style and one massive single-family home. They are all 3-stories and include 3+ bedrooms, 2+ full, and 1+ half bathrooms. Soaring ceilings, dark hardwood floors, exposed brick, and moldings are throughout. Located in Detroit's Brush Park, these homes sit among multiple phases of new construction townhomes called City Modern. In every direction, you are steps from all major sporting events, the best Detroit restaurants, bars, museums, and cultural institutions!
Number of Units: 5
Neighborhood: Historic Brush Park
Year Built: 1895
Type of Unit: Condo & Single-family home
Price Range: Starting at $1,050,900.00
Fun Fact: Two of the homes are known as the "Mansard Twins" and were saved from demolition! They were fully restored and renovated at the center of one of Detroit's hottest neighborhoods, Brush Park.
SALES/LEASING CONTACT
Facebook Comments