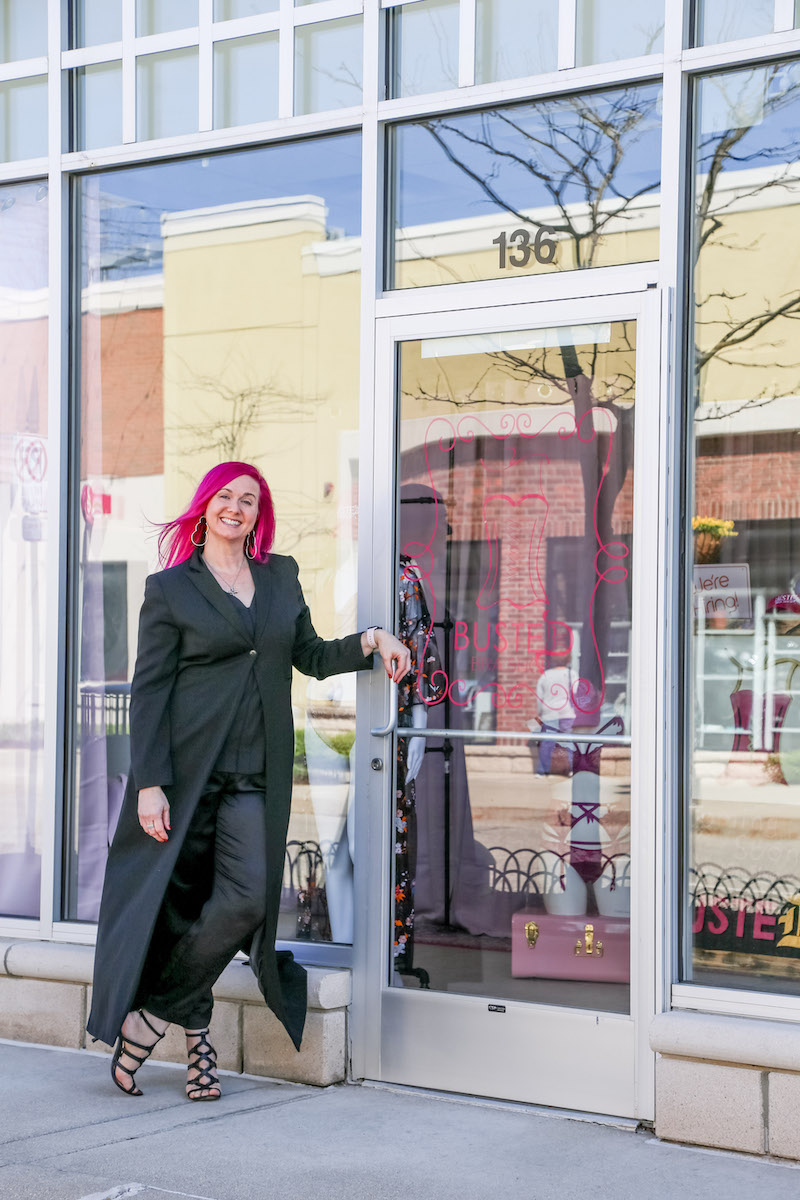 Busted Bra Shop is expanding once again. The independent bra boutique, which got its start in 2013 in Detroit's Jefferson-Chalmers neighborhood, is debuting its new store in Rochester Hills next week. It is Busted's fifth shop.  
"This fifth location is extra special to me," says Lee Padgett, owner of Busted, in a press release. "We've all been hiding in our homes for the past year due to COVID-19. It's time to get off the couch and get dressed again, and that includes your undergarments. People have been knocking on the door wanting to come in, even during our construction."
Known for its inclusive sizing, Busted offers bras in band sizes 28-56 and cups A-O, panties in size XS-10X, lingerie in sizes XS-4X, and shapewear in sizes S-6X. It carries brands from all over the world — including the luxury French brand Empreinte and Rochester Hills' native Dita Von Teese's lingerie line. The store also carries hosiery, a small selection of swimwear, and men's underwear, and it offers bra fitting services.
"The right undergarments make all the difference in your look," Padgett says in a press release. "All of our custom fitters go through extensive training to make sure they get our customers the right product at the right size."
The new Busted boutique, located in The Village of Rochester Hills at 136 N. Adams Road, will open its doors on April 28 with a 10 a.m. ribbon-cutting ceremony. To commemorate the store's debut, Busted will raffle off bra and panty sets from the brands Elomi, Fantasie, Freya, and Goddess every day during the grand-opening week. The store will also donate a portion of its first-month profits to Neighborhood House, a food pantry in Rochester that serves over 3,000 local households annually.
Along with the Jefferson-Chalmers and new Rochester stores, Busted also operates locations in Detroit's New Center neighborhood, Chicago's Hyde Park neighborhood, and Ann Arbor. Prior to the opening of the Rochester Hills shop, the Ann Arbor shop was the most recent addition to Busted's lineup; it opened in late 2020.
Due to the pandemic, all the boutiques are open by appointment only. Customers can reserve a spot online.  
For more information, visit bustedbrashop.com.