As much as we love our cat friends and want to give them room to play and thrive, most cat furniture — aka, cat trees, condos, perches, and other structures our furry companions love to tear apart and climb — tend to be the opposite of aesthetically pleasing. If your eight-foot, beige carpeted cat tree is clashing with your Mid-Century Modern living room or you're looking to give your pet a space to chill that doesn't take up a massive corner of your bedroom, then AutoPets may have a solution for you.
The Auburn Hills-based company, known for inventing the self-cleaning litter box called the Litter-Robot, has released a new line of modern cat furniture that is designed to blend in with the items you already have in your space. The six-piece collection includes the Cat Tower, a sleek climbing tower with scratch pads, soft felt pads, and a cat bed on the bottom level; the Cat Pyramid, which features two climbing holes and a scratchpad; and the Cat Side Table, a safe hideout for cats that can also function as a regular side table.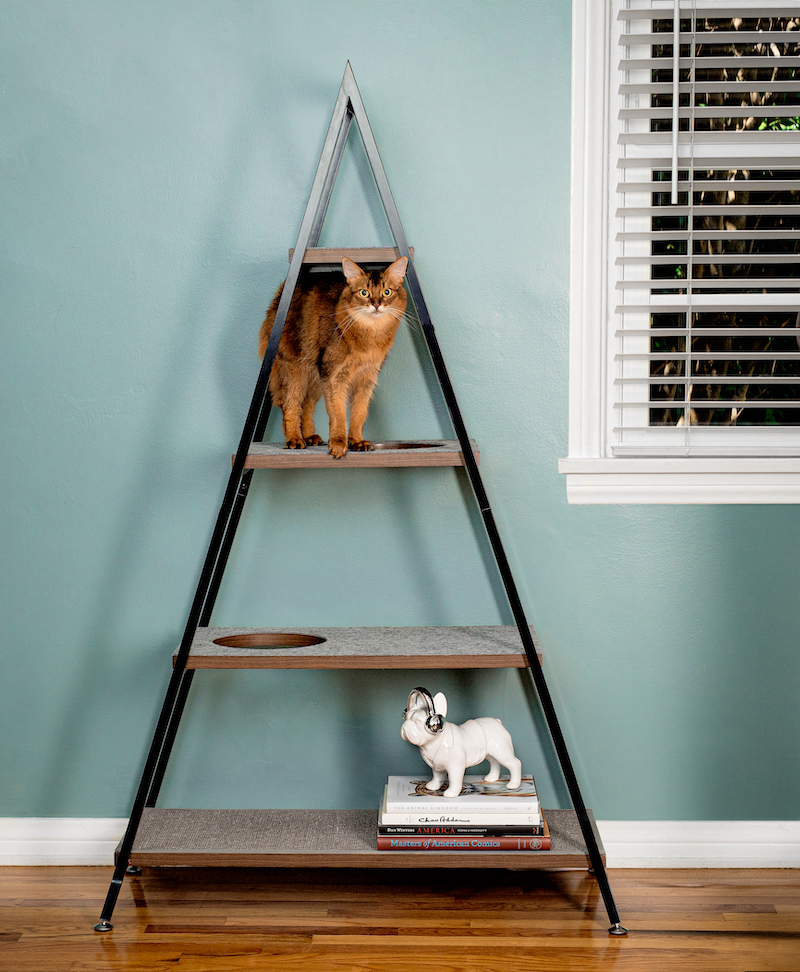 The pieces are available in dark walnut, black wood grain, dark espresso stain, and white or mystic oak woodgrain, and some items are accentuated with black metal trim and gold metal legs.  
"We set out to reimagine cat furniture that's not only inviting and engaging for cats but is also a stylish addition to any home — perfect for both cats and cat parents," says Jacob Zuppke, founder of litterbox.com and chief operating officer at parent company AutoPets. "With modern styling, sleek finishes, and neutral tones, our cat furniture is designed to fit into any home décor while offering cats a dedicated space to explore and hang out." 
The cat furniture is now available on litter-robot.com and litterbox.com, and pricing ranges from $69 to $269. 
The line is the latest addition to the AutoPets product lineup, which along with the Litter-Robot, includes the Feeder-Robot, a WiFi-enabled, automatic food dish. The company also sells litter mats, cat beds, and scratch pads. 
Facebook Comments