Rep. Elissa Slotkin wants to talk.  She's peeved, she says, by what she views as an unfair attack by Paul Junge, the Republican hoping to unseat her this fall in Michigan's 8th Congressional District. Junge wants it to be known that Slotkin, despite her promises in the 2018 campaign to be independent, has voted more than 96 percent of the time with Speaker of the House Nancy Pelosi and was an "instigator" in the impeachment of President Donald Trump. "That didn't just happen," he'd said in an interview the day before. "She knew what she felt and believed. She's not independent. She's not bipartisan."
Slotkin has an answer, of course. Many, actually. She voted for Trump's signature legislative achievement, the United States-Mexico-Canada Agreement, which replaced NAFTA. She supported a major funding bill for border control that almost 100 Democratic colleagues opposed. She voted "present" rather than "yes" for Pelosi as speaker after an attempt to dislodge her from the position failed. "It's a typical talking point to run against Nancy Pelosi instead of running against whoever the Dem representative is," she says dismissively. "Beyond any number you can pull off a website is just my record. We passed nine provisions into law, all of them bipartisan. We've introduced another 22 in the House, all bipartisan."
One district over, fellow first-term Rep. Haley Stevens faces the same argument from her GOP opponent, Eric Esshaki. "Haley Stevens ran as a moderate, but she votes with Nancy Pelosi 100 percent of the time, and that's not the district here," he says. "The people of the 11th Congressional District want somebody who is focused on solving problems and getting away from the typical partisan politics that isn't helping anybody."
Yet unlike Slotkin, Stevens refuses to seem defensive. She offers an exhaustive list of  independent bona fides – she, too, voted for the USMCA vote, she opposes Medicare for All, she was the only Michigan first-termer to be endorsed by the U.S. Chamber of Commerce on the strength of an assiduous focus on promoting pro-small-business and manufacturing policies – but she also bats off questions about her re-election prospects with somewhat cliched proclamations of optimism. "We've got Michiganders fired up," she says. "We've got great energy."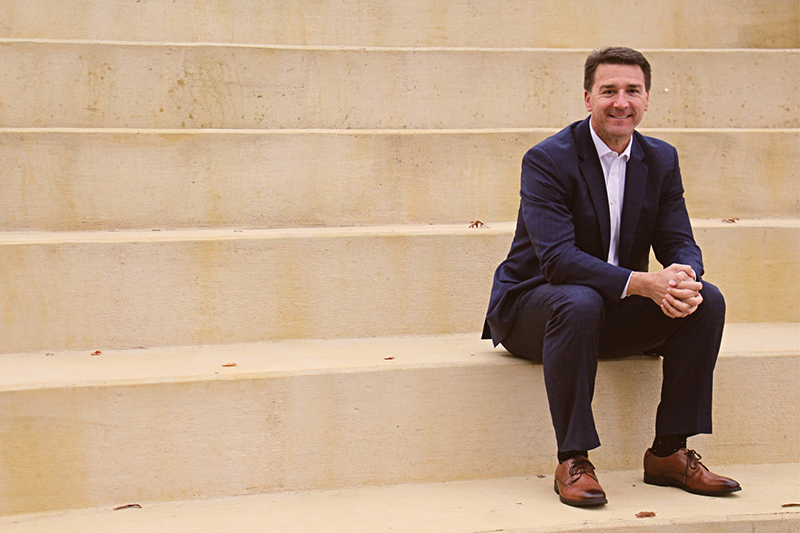 In those answers is a case study in different approaches to incumbency. Stevens is taking a more traditional route, offering news-free public comments, and exuding a confidence that just being her bright and energetic self will be enough, in a year of voter anger with a GOP president, to earn her another term.
Slotkin is running hard and very publicly, inviting Newsweek, The Washington Post, and especially Politico — whose Ypsilanti-based scribe, Tim Alberta, is doing a months-long series about Slotkin's race as a bellwether of the national mood writ large — up to the family farm in Holly for casual, languid, socially distant interviews. At a backyard patio table with the tweets of jays and the occasional scampering of rabbits and chipmunks, she comfortably bares her soul as an admittedly nervous incumbent who doesn't want to hear that she's favored by pundits to win and is fearful that letting down her guard even for a moment will jeopardize her seat.
The 44-year-old former CIA operative can be wonky about legislative policy and process one moment, then tear up about how a lack of affordable health insurance probably cut her mother's life short.
"I don't know who works for [Slotkin], but they are 110 percent," says Owosso-based GOP political strategist Dan McMaster, co-owner of the bipartisan consultancy Grassroots Midwest. "She's everywhere. When you pick up a local newspaper or a local TV news clip, they're going to be quoting her; they're going to be talking about her. Whoever is working for her, they're doing a very good job of putting her into position."
Indeed, it's easy to fall into a trap of thinking of Slotkin, whose 150-mile-wide district stretches from Lansing across vast swaths of farm country to northern Oakland County, and Stevens, whose district includes upscale suburbs from Livonia to Troy, in the same breath. Both are young, female, and former Obama administration officials — Stevens was chief of staff of the Presidential Task Force on the Auto Industry during the Great Recession — who returned home from Washington, D.C., to flip long-held Republican districts in a 2018 blue wave that resulted in a House takeover. Their freshman class, the largest for Democrats since Watergate, was notable for its historic number of women and people of color compelled to run by anger over persistent GOP efforts to scrap the Affordable Care Act and revulsion against the unconventional, norm-breaking, often insulting bluster of the 45th president.
There's been no independent polling of either race, but prognosticators give both incumbents the edge. The nonpartisan The Cook Political Report rates the races as "lean Democratic" in large part, Cook's House editor Dave Wasserman says, because overwhelming anti-Trump sentiment in suburban Michigan can carry them back to D.C. What's more, Junge and Esshaki are both first-time candidates likely to be brutally outspent and who will struggle to build name identification in a COVID-hampered season in which knocking on doors and holding rallies can't be prominent tactics.
"The story of 2020 is going to be that of white, college-educated men leaving the Republican Party, and both districts include exactly those kinds of people," says Jeff Timmer, a former Michigan Republican Party chair who is a co-founder of the anti-Trump political action committee The Lincoln Project. Both Stevens and Slotkin "have comported themselves well. They've done a good job of keeping themselves with the same persona they got themselves elected with in 2018, and it's going to be hard to say either of them are some crazy, left-wing, fringe Bernie Bro."
Junge and Esshaki will certainly try, though — with significantly different approaches. Junge, a 55-year-old former Lansing-area TV anchor who most recently worked as an adviser in Trump's Citizenship and Immigration Services, believes Slotkin is mismatched for a district that went for Trump by 7 points in 2016 and chose her in 2018 because, he says, she duped voters into thinking she was a centrist.
"What I have described myself as is a conservative Republican," says Junge, who now lives in Brighton. "I champion things like upholding our constitutional rights, standing for free markets, upholding our immigration laws. I'm not pretending to be independent-minded or somehow I'll vote half the time with the Democrats."
Esshaki, a 35-year-old lawyer and former nurse from Birmingham, is positioning himself less as a Trump acolyte and more as the compromising, reasonable centrist he says Stevens has failed to be. He's open to amending Obamacare to improve it — "You can't repeal without a replacement. It's been implemented now for too long," he says — and is critical of Trump for curtailing both legal immigration and the acceptance of asylum claims, but he also believes Trump's policies "not only make sense, but they work, and we've seen that in the economy over the past three-and-a-half years where we had record low unemployment, where people's 401(k)s are doing better. At the end of the day, that's what people care about."
Neither Stevens nor Slotkin is taking the campaign for granted, but Slotkin allows herself to talk more candidly about the challenge ahead. She doesn't believe polls showing Democratic nominee Joe Biden with a huge lead in Michigan, insisting they're "giving people a sense of comfort. If anyone thinks we can rest on our laurels and just coast into a victory, I'm sorry, that doesn't reflect what I'm hearing and seeing in my district. It is possible to win. We're just going to have to work like we did in 2018."
Stevens sees it a little differently: "I'm looking forward, and what I see is a lot of optimism."