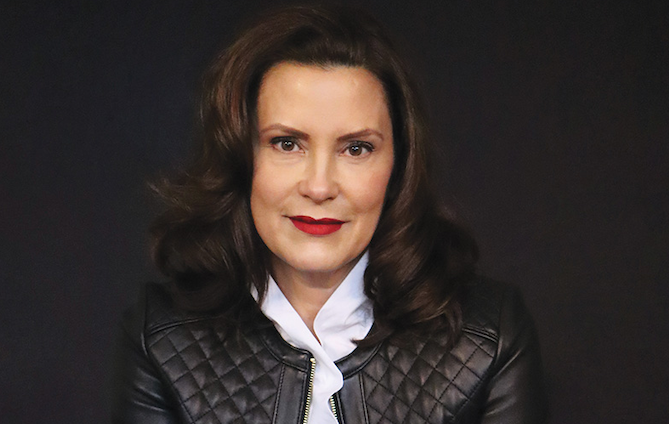 Gov. Whitmer released a statement Aug. 23 following the conviction of two Michigan men who tried to kidnap her. The guilty verdicts may seem inevitable in retrospect but when the governor spoke with Hour Detroit in December 2020, she expressed her bafflement about the country's response to the foiled plot at the time — and who she ultimately holds responsible.
"The heightened rhetoric and vitriol sent my way increased with Trump's actions about Michigan or about me," she told Hour Detroit for our February 2021 issue, during a time when she was facing harsh criticism from Republicans for her handling of the COVID-19 pandemic.
"Obviously, nobody thinks the natural extension of that is a kidnapping and murder plot, but you also see how that has happened, right? The scariest part of it is that there aren't more people of stature on both sides of the aisle that are calling it out."
Her statements this week following the guilty verdict for Barry Croft and Adam Fox were a bit more tame, calling for accountability and unity.
"Today's verdicts prove that violence and threats have no place in our politics and those who seek to divide us will be held accountable. They will not succeed," she said. "We must also take a hard look at the status of our politics. Plots against public officials and threats to the FBI are a disturbing extension of radicalized domestic terrorism that festers in our nation, threatening the very foundation of our republic."
In Hour's February profile, Whitmer also touched on the COVID-19 pandemic, her appearance on Saturday Night Live, and a joke about arresting then-President Trump.
You can read Hour Detroit's full profile of Whitmer here.