PAIN MANAGEMENT – SPECIAL ADVERTISING SECTION
Tingling, aching, gnawing, stinging, throbbing, shooting, burning, agonizing, I-can't-take-it-anymore pain. Millions of Americans suffer from acute or chronic pain, and many experience emotional and financial burdens as a result. Pain can zap your energy, trigger depression, and impact your ability to sleep and to concentrate. Unrelieved chronic pain can lead to an inability to work and to longterm disability.
You may think pain is something you just have to live with but, in fact, most pain can be managed. Metro Detroit pain specialists and other professionals offer a wide range of treatment options to reduce pain symptoms and restore function to the highest level possible.
The most commonly reported pain condition, back pain, often responds to conservative, nonsurgical treatments including physical therapy, Pilates, and chiropractic. Injection therapy and radiofrequency rhizotomy treatments interrupt pain messages to the brain for long-term back-pain relief. If surgery is necessary, an innovative, minimally invasive spinal fusion produces less discomfort and has patients up and walking the same day.
Noninvasive laser therapy can eliminate or significantly reduce pain and promote healing in many types of joint, muscle, circulatory, and inflammatory conditions. With a holistic approach to pain management, the physician looks at pinpointing the underlying cause of pain before starting treatment that may include lifestyle changes and alternative modalities.
Work with your health care provider to find the most effective pain treatments, and to improve your quality of life and overall well-being.
---
Oakland MRI
Q: HOW CAN OAKLAND MRI HELP WITH MY PAIN ISSUES?
A: Whether you're sidelined with an injury or suffering chronic pain, you need the most accurate and timely diagnostics. Oakland MRI's advanced high-definition Tesla imagers and digital X-ray technology provide the highest quality images for diagnosing even the most challenging health conditions. "Open" MRI options cater to patients who are larger-bodied or claustrophobic. The new C-ARM suite offers high-tech imaging for neck, back, and joint pain.
Oakland MRI's soothing office décor, featuring privately commissioned paintings and sports mementos, will help you to relax during your visit.
"We pride ourselves on providing the best possible experience for our patients," says Oakland MRI's CEO, Susan V. Swider. "Each and every patient is given individualized care in a comfortable and calming environment. Our compassionate staff will treat you as if you are a guest in our home."
Be assured that Oakland MRI's board-certified radiologists will promptly interpret your test results. Your physician can log onto a secure website within 12 hours of testing to access your diagnostic images and detailed reports. Each patient leaves the center with a copy of his or her own images on a compact disc.
When you're in pain, you don't want to wait for an appointment. Oakland MRI offers quick and easy scheduling, including next-day appointments and extended hours to accommodate busy schedules. By law, you can choose the diagnostic facility you prefer, Swider points out.
"You deserve an imaging and diagnostic center that will provide you with a comfortable environment, state-of-the-art equipment, and highly trained professionals. Oakland MRI is just the place."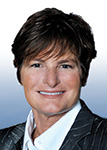 ---
BlastPain
Q: WHO SUFFERS FROM PAIN?
A: Twenty-six percent of Americans over the age of 20 suffer from chronic pain problems that persist for more than 24 hours in duration, affecting their ability to work and their everyday life, says Jeff Morton, chief laserologist of BlastPain centers, which offer a totally noninvasive, nonsurgical, FDA-cleared laser pain therapy.
"We help patients who have back pain, tendonitis, and many other conditions. We're so confident in what we do, your first treatment is free. Our exclusive laser formula penetrates to the cellular level, stimulating the body's own healing mechanisms, while reducing inflammation and increasing blood flow. Make BlastPain your first choice, not your last resort."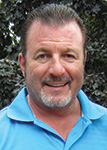 ---
Michigan Spine Institute
Q: IS THERE A MINIMALLY INVASIVE SURGERY TO ALLEVIATE BACK PAIN?
A: When back pain disrupts your everyday life, it's generally best to start with conservative pain management options, as surgery may not be necessary. Physical therapy, epidural injections, and healthy lifestyle changes — including weight reduction, smoking cessation, and a proper diet — may help to reduce or eliminate your pain.
When conservative pain management techniques are not effective and you're considering surgery, an innovative outpatient procedure called AxialLIF spinal fusion offers excellent results. Board-certified neurosurgeon Dr. Steven Rapp performs this surgery through a mere one-inch incision in the patient's lower back.
"There is virtually no blood loss. This approach produces less discomfort and faster healing, as there is much less cutting through muscle and tissue," Dr. Rapp explains.
"I believe it's a safer procedure than traditional surgery, as there is less exposure and anesthesia time. With AxialLIF spinal fusion, patients are up and walking the same day and many return to work in two weeks."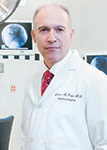 ---
Cutler Integrative Medicine
Q: WHAT IS A HOLISTIC APPROACH TO PAIN MANAGEMENT?
A: Finding the underlying cause of pain is critical before starting any type of treatment, says naturopathic physician Dr. Doug Cutler.
"The majority of pain stems from inflammation, so we look for problems anywhere in the body that can cause that process. Maybe it's a food that the person is reacting to and is causing headaches, or it might be a bacteria infection, like H. pylori, that's causing ulcers in the stomach," he says. "Inflammation can be the result of environmental toxins, nutritional deficiencies, and lifestyle habits — smoking, lack of sleep, being overweight, or not managing stress effectively."
Dr. Cutler finds that acupuncture is very helpful for both acute and chronic pain. He also frequently uses homeopathic remedies matched to the individual's symptoms.
"I'm a big proponent of teaching patients to take care of themselves," he says. "Eating a healthy diet, exercising, and using natural remedies like curcumin and fish oils are a few anti-inflammatory options."
---
Pilates Fitness & Physical Therapy Center
Q: HOW CAN POSTURE ALIGNMENT IMPROVE MY BACKACHE?
A: Poor posture is the primary cause of neck and back problems, says physical therapist and Pilates instructor Ron Jegadeesh.
"The first thing people notice when they do Pilates is that their posture and alignment have changed. They have a sense of power, grace, elegance of movement, and self-confidence. As the sessions progress, they notice improved flexibility and strength," Jegadeesh explains.
"I also teach postural exercises that the client can do at home or at work. I ask them to make a habit of keeping their body in good alignment as they go about with their daily activities. They learn to sit taller, stand taller, and walk taller."
---
James Herman, D.C., D.A.B.C.O.
Q: HOW CAN I PREVENT MY BACK FROM "GOING OUT"?
A: Your spine is a chain of 24 movable segments. When one or more of the segments of your spine stop moving or move abnormally, you sprain or strain adjacent spinal joints, resulting in a spine injury. Seeing your chiropractor for regular maintenance care can help you prevent a spine injury that could ruin your season. Dr. James Herman has an advanced degree in bone and joint disease, and currently has two practices serving both the east and west side of the Detroit metropolitan area.
Dr. James Herman
James Herman, D.C., D.A.B.C.O.
Chiropractic Orthopedics
Address: 6431 Inkster Road, Suite 220, Bloomfield Township, MI 48301
Phone: 248-539-0100
Fax: 248-539-0110
---
Michigan Head & Neck Institute
Q: WHAT CAUSES HEADACHES?
A: There are many different causes of cephalgia (the medical term for headache), says Dr. Richard Klein, a neuromuscular dentist and director of the Michigan Head & Neck Institute.
"Dr. Janet Travell, a pain specialist and President John F. Kennedy's personal physician, stated, 'The No. 1 reason for headaches is tension of the muscles of the head and neck.' TMJ problems will aggravate and cause those muscles to tighten and hurt," Dr. Klein explains. "The No. 1 symptom of TMD (Temporomandibular Joint Disorder) is headache. These TMJ headaches are treated by finding out what's causing the pressure on the joint for that individual patient and then treating it with physical medicine techniques, physical therapy, and sometimes an orthotic or pharmaceuticals."
Stress can be a trigger for headaches and other types of pain, Dr. Klein says.
"When the economy was tanking and General Motors might have been going under, I saw more GM engineers than at any other time in my 40 years of practice, basically because of stress," Dr. Klein says. "Now I have a lot of teachers and police officers coming in. Their jobs have become very stressful. They're suffering headaches, neck aches, ear pain, and eye pain. When the muscles of the head and neck get sore, they tighten and shorten. They can pull on the eye or tug on the ear.
"Generally, you can get the pressure off the joint and relax the muscles, but you may need help from a psychologist to get through times of severe stress."
---
Birmingham Bloomfield Audiology
Q: WHAT CAN BE DONE TO MANAGE TINNITUS?
A: Tinnitus (pronounced "tin'-uh-tis" or "tin-night'-us") is a condition characterized by ringing, chirping, rushing, or roaring sounds that are perceived as originating within the ear. The condition can arise from a wide range of causes, one of which may be hearing loss.
"Tinnitus is difficult to measure because everyone perceives it differently. The best thing to do is to have your hearing tested," Dr. Kristin Hinderliter says. "For those who have hearing loss, a hearing aid can often help mask the ringing. We fit patients with state-of-the-art hearing aids that mask the tinnitus with comforting sounds. You are able to adjust the tempo, volume, pitch, and sound quality."
While some people with tinnitus can often block it out mentally, for others it can be very frustrating and intrusive.
"If tinnitus is worse at night, we recommend sleeping with a noisemaker or fan to block out the ringing," Dr. Hinderliter says. "Sometimes lessening your caffeine or sodium intake can also help. Should a change occur with the tinnitus, please let us and your primary care physician know."
---
Rehabilitation Physicians, PC
Q: WHAT IS A "PHYSIATRIST" AND HOW CAN THEY HELP PATIENTS WITH PAIN?
A: Physiatrists are specialized medical doctors and doctors of osteopathy who are trained in the diagnosis and nonsurgical treatment of chronic and acute conditions. As a leader in the patient's rehabilitation team, the physiatrist partners with primary care physicians, other specialists, and therapists to develop a customized patient treatment plan to reduce pain, increase strength, promote healing, and restore the patient's quality of life, mobility, and self-care. Treatment options including physical therapy modalities, therapeutic exercise, medications, special injections, and alternative medicine techniques help to restore the patient's functioning at the highest level possible. No matter what types of disease or painful conditions an individual suffers from, rehabilitation physicians can provide effective, lasting relief.
---
Pain Clinic of Michigan
Q: WHAT ARE THE NONSURGICAL OPTIONS FOR ACUTE AND CHRONIC BACK PAIN?
A: Nonsurgical treatments for back pain may include rest, ice and heat, anti-inflammatory medications, physical therapy, or chiropractic care. When these methods fail, patients often find relief through injection therapy and medication management, says Dr. Rakesh Vakhariya, a board-certified anesthesiologist and interventional pain specialist.
"Under fluoroscopy (a live X-ray camera), we inject medications into areas of the spine determined to be the source of the pain. For back pain due to irritated nerves from a ruptured disc, we would do an epidural injection. For patients with severe arthritis pain in the back, we do an injection into the facet joints of the spine. The medication blocks the pain messages being sent to the brain," Dr. Vakhariya explains.
Patients who experience pain relief from two separate facet joint injections are candidates for rhizotomy, or radiofrequency lesioning. Under flouroscopy, a temperature-monitored probe heats the sensory nerves of the facet joints. This causes lesions that interrupt the pain messages for six months to a year.
"The goal is to utilize these interventions in order to minimize the use of pain medications whenever possible," Dr. Vakhariya says. "We want to prevent dependence on narcotics, which could lead to addiction."
Radiofrequency lesioning is just one of many advanced treatment options offered at the Pain Clinic of Michigan. Nonsurgical interventions are performed in a fully accredited surgery center. Patients are given a local anesthetic and IV sedation for comfort during their procedures.
"We help our patients to achieve optimum functional ability and the best possible quality of life," Dr. Vakhariya says.