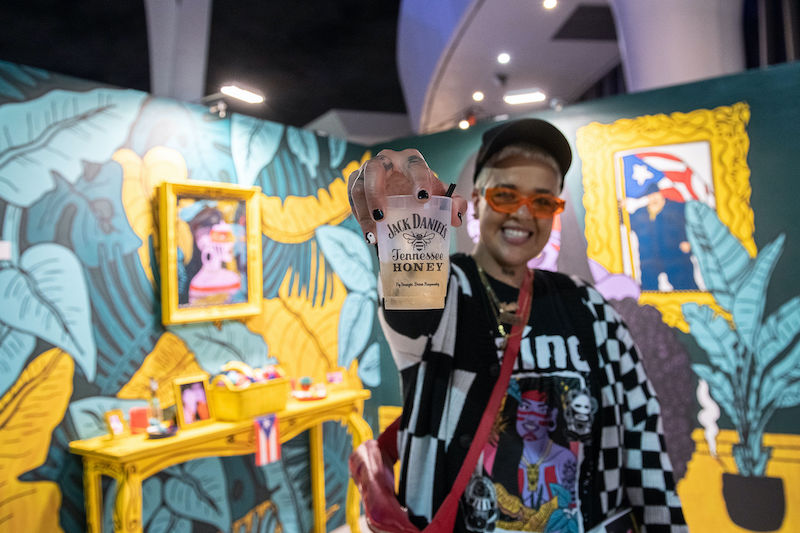 Art, Beats + Lyrics, a traveling art and music showcase presented by Jack Daniel's Tennessee Honey whiskey, is coming to Detroit. The event will pop up in Eastern Market from 7 p.m. to midnight on April 8.
Attendees can expect live music from rapper Bun B, who was part of the southern hip-hop duo UGK; more than 80 artworks by 30 creatives, including pieces by ArrrtAddict, Charly Palmer, and WAK; and plenty of Tennessee Honey cocktails.
"…You can expect new, innovative installations with artists leveraging their creative talents to showcase not only the intersection between hip-hop music and visual art, but also using their craft to highlight activism, promote social justice, and to capture history," says Art, Beats + Lyrics founder and curator Dwayne "Dubelyoo" Wright in a press release.
 

View this post on Instagram

 
Launched by the organization Cult Creative in 2001 as a local show in Atlanta, Art, Beats + Lyrics has previously featured rapper Kendrick Lamar, DJ Mannie Fresh, Chicago artist Hebru Brantley, and English artist Dan Lish. Along with visiting Detroit, the showcase has also made stops in Miami, Dallas, Los Angeles, Seattle, New York City, Cleveland, and Philadelphia for its 2021-'22 tour.
Art, Beats + Lyrics is a free event, but those interested in attending are asked to register online. Attendees must be 21 years of age or older. The showcase is a limited capacity event, and admittance is available on a first-come, first-served basis.
To register, visit jackhoneyabl.com.
Facebook Comments