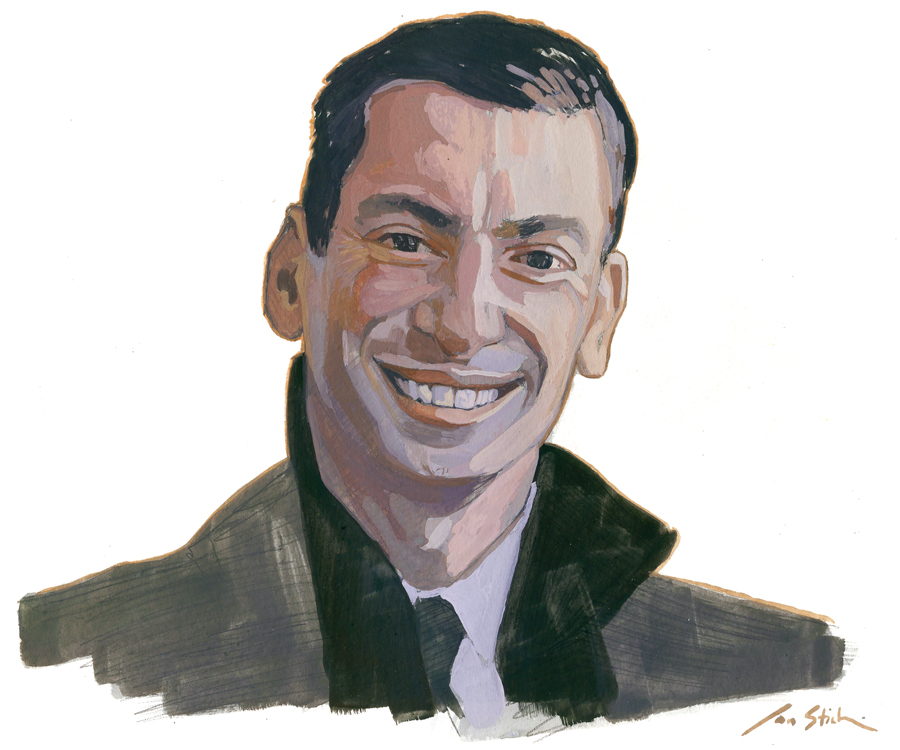 After toughing it out on their own for decades, Detroit's neighborhoods are starting to get the attention Dan Pitera says they deserve. In fact, Pitera, whose team helped design the process that created the Detroit Future City plan, is optimistic about the current city-led, community-driven planning sessions happening in half a dozen Detroit neighborhoods. But for us to look back on the effort as a success, he says we'll have to reach beyond the ideas that have worked in Downtown and Midtown.
---
Hour Detroit: Give us a little context for the city's new focus on neighborhoods.
Dan Pitera: Well, neighborhoods have always played an important role in the city of Detroit, but the difference perhaps now is there's an understanding that you need both a Downtown-Midtown and neighborhoods for a city to thrive. For decades, there's been a lot of energy from people who live in the neighborhoods — people helping provide meals to seniors, hiring or providing local patrols, taking care of vacant lots. Now, of course, there's a lot of energy pouring in from the outside. And I would say many people see the work happening in Downtown-Midtown, and because that's been successful, they fear it will be duplicated throughout the city. That's a good fear for people to have because not all investment is good investment. What should occur is that neighborhoods develop in a way that's specific to the culture that's within a neighborhood. That doesn't only have to look to the past, but we should understand that culture and how that can build a future that welcomes newcomers and respects the folks who have been there.
On a practical level, how do you see that playing out?
Well, I think you could make the argument that anything is possible in the city of Detroit — just not everywhere. Our city is a checkerboard of more traditional dense areas and not-so-dense areas. And a key part of the planning that's being done is that it incorporates those areas together, as opposed to only planning in the dense areas and not in the not-so-dense areas. So much of the investment that's getting the public attention is investment that focuses on new housing and physical building development. That's going to happen where there's a density of people. But there are other kinds of investment and work that's happening in the not-so-dense areas, and the quality of life will improve if, for example, land is turned into productive green space and community assets rather than vacant property. So we need to see the dense and less-dense areas as units working together, rather than separate.
"I think we're going to look back at this period and say this is the period that significant change occurred."— Dan Pitera
Can you give us an example of what that looks like?
A physical example is the Grandmont-Rosedale area and Brightmoor — side-by-side neighborhoods, both celebrating what they bring to the table. Grandmont-Rosedale has a density of people. Brightmoor brings a density of open space, and they've been celebrating green infrastructure — like urban farming, rainwater collection, and stormwater infrastructure. So instead of Brightmoor trying to become Grandmont-Rosedale, they are celebrating what they have and becoming an asset for Grandmont-Rosedale. And Grandmont-Rosedale is an asset for Brightmoor, but both areas maintain their identities.
And to follow your argument all the way back, that two-neighborhood unit can be something totally different than Midtown or Downtown.
Exactly. That's exactly right.
It's a great vision. As it moves forward, what are you watching out for that could trip it up?
Well, when an area starts developing, it has concentric rings as it moves further and further out. So we have to make sure that the blue-green infrastructure and other things we're proposing now aren't seen as interim until "more appropriate" development occurs. For example, you don't want all that work in Brightmoor to just get erased. People are coming to see Detroit from all over the world because of these more inspirational actions that have been happening around the city for many years. They're not coming for the skyscrapers; there are skyscrapers everywhere. So the question is how do we make sure that those inspirational things are not just still here, but there's room for new ones as well.
How are we faring so far in this neighborhood planning effort?
Well, in the process that led to the Detroit Future City plan, we engaged 90,000 Detroiters in a city of roughly 700,000 people. That level of inclusivity is really unprecedented — anywhere. In fact, we've been advising other cities on similar kinds of processes because what's happening in Detroit is so unique. I think we're going to look back at this period and say this is the period that significant change occurred. I then hope we say this is the time that change occurred because of all the work that Detroiters and neighborhoods have been doing. Because it's really occurring now because of all the work that's been happening for many, many years.
---
Resume
Name: Dan Pitera
Age: 54
Hometown: Hammonton, New Jersey
Describes himself as:
A political and social activist masquerading as an architect.
Career Highlights:
Serves as executive director of the Detroit Collaborative Design Center (DCDC) at the University of Detroit Mercy School of Architecture, an innovative "teaching hospital" for architecture and design students that specializes in community-driven design processes.
Co-led the civic engagement process for Detroit Works/Detroit Future City, a long-term urban planning project released in 2013.
Top Honors:
Pitera and the DCDC have won dozens of awards since the group's founding in 1994 — none more prestigious than the 2017 American Institute of Architects' Whitney M. Young Jr. Award, which honors social justice-focused design work. Pitera says it's like "winning the lifetime achievement award at the Oscars."
Favorite color: Fallout shelter yellow