In this issue, we present 2023's Hour Detroiters, 12 individuals who are making a difference in metro Detroit and beyond. These honorees represent several sectors that make up the fabric of our city, including politics, the automotive industry, music, art, sports, community activism, tourism, and even the maritime industry.
When this feature debuted 20 years ago, it was a bit different. There was only one Detroiter of the Year. That honor went to Peter Karmanos Jr., who had recently opened his Compuware Corp.'s new $400 million headquarters downtown on Woodward at Monroe. This was 30 years after he and two friends had launched their first storefront in Southfield. Karmanos accomplished a lot in those three decades, including building the company to a revenue in the billions. The article also details his civic and charitable causes, including the $26 million he contributed to the Michigan Cancer Foundation, now the Barbara Ann Karmanos Cancer Institute.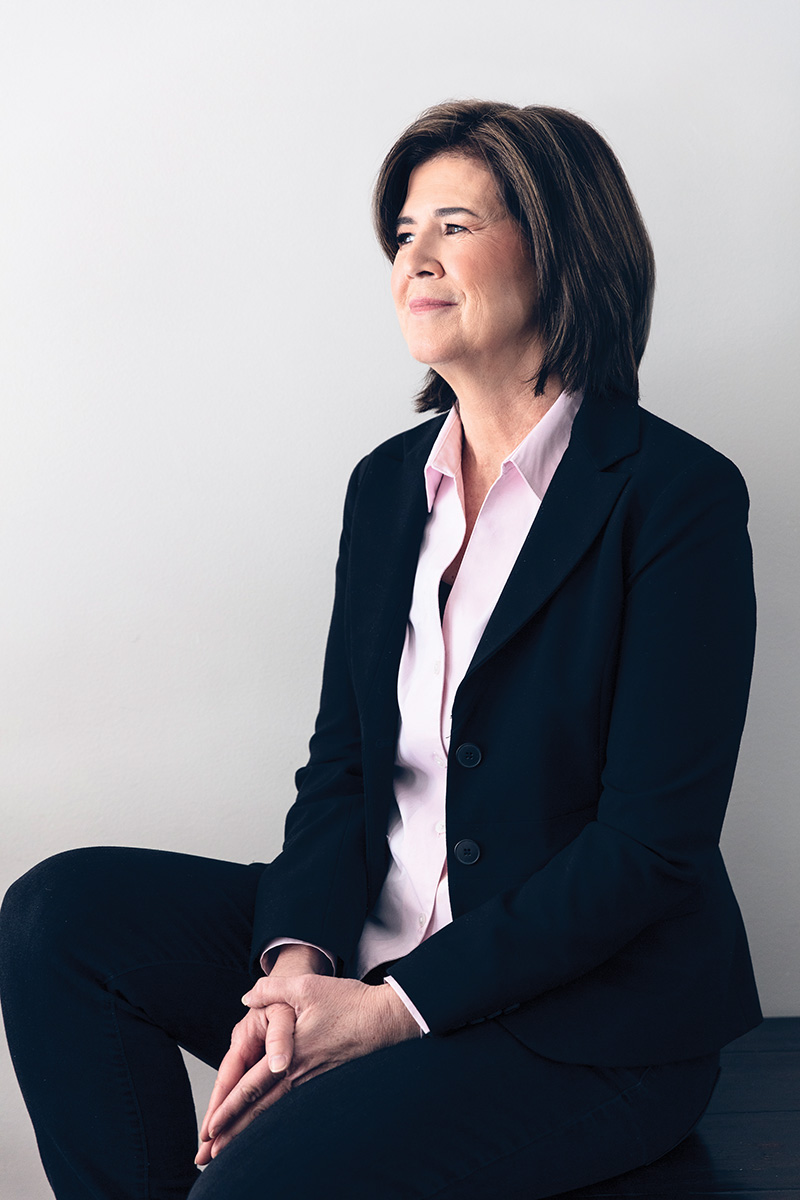 Subsequent Detroiters of the Year comprised a colorful mix of residents, including Judge Damon J. Keith (2004), southeast Michigan's military moms (2005), downtown developers (2006, the year Detroit hosted the Super Bowl), future Mayor Dave Bing (2007), Sarah Earley of the Belle Isle Women's Committee (2008), Kid Rock (2009), philanthropists (2010; including Judge Keith again), and Dan Gilbert (2011).
The feature disappeared from the magazine for a while before returning as Hour Detroiters in 2020; the Hour Detroit team made up for that lag by including 24 honorees.
Speaking of anniversaries, if you haven't guessed from reading my editor's letters for the past 10 months, I'm pretty big on nostalgia. So, to start off the new year, I looked up a few events in Detroit history that are having notable anniversaries this year:
260 years ago: Chief Pontiac besieges Fort Detroit during Pontiac's Rebellion (1763)
240 years ago: Michigan (and territory south of the Great Lakes) is ceded by Great Britain to the U.S. via the Treaty of Paris, which ended the Revolutionary War (1783)
160 years ago: Henry Ford is born (1863)
130 years ago: Palmer Park is established (1893)
120 years ago: Ford Motor Co. is founded and incorporated (1903)
95 years ago: The Fisher and Penobscot buildings are completed; the Detroit Zoo opens (1928)
90 years ago: Diego Rivera completes his Detroit Industry Murals in the Detroit Institute of Arts (1933) 65 years ago: "The Spirit of Detroit" statue is dedicated (1958)
55 years ago: The Detroit Tigers win the World Series, beating the St. Louis Cardinals (1968)
45 years ago: The Great Blizzard of 1978 occurs (the snowfall started when my family and I were seeing a Disney movie at the Main Art Theatre in Royal Oak; I really don't know how we got home)
15 years ago: Mayor Kwame Kilpatrick resigns after pleading guilty to two counts of obstruction of justice and no contest to one count of assaulting or obstructing a police officer (2008)
10 years ago: Detroit files for bankruptcy (2013)
5 years ago: Bedrock announces a $900 million two-building development on
the site of the former Hudson's department store (2018; FYI: Owner Dan Gilbert was a Detroiter twice, in 2011 and 2022)
This year also marks a milestone for contributor George Bulanda. This is his final The Way It Was column. George, who has worked on every issue of Hour Detroit in some capacity, is retiring. We wish him well and thank him for the hundreds of articles he has written about Detroit's history and for sharing his memories of the many people and places he wrote about.
---
This story is from the January 2023 issue of Hour Detroit magazine. Read more in our digital edition.