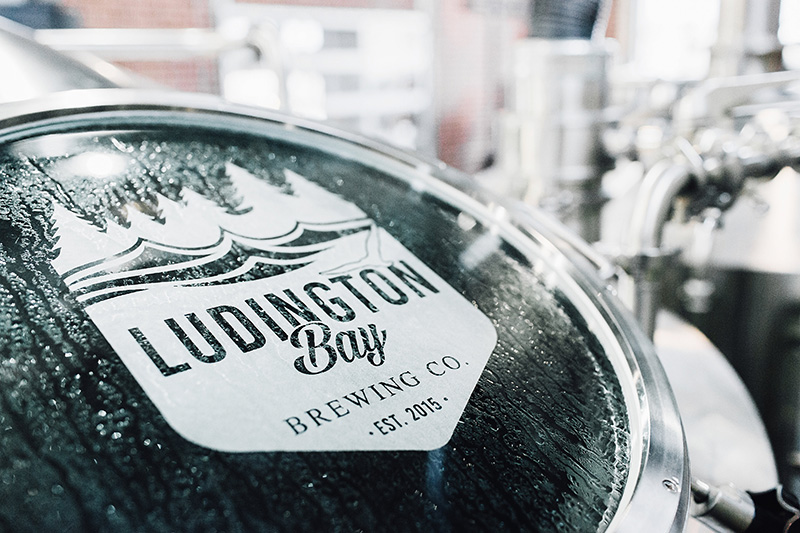 After opening their doors mid-May, Ludington Bay Brewing Company, the third brewery in the Ludington area, has experienced a successful quarter-year and first summer, which owner Ted Gedra hopes to continue.
"We strive to consistently provide our patrons with an exceptional beer drinking experience," says Gedra. "Our preference is more traditional, straightforward brewing without a lot of 'tricked up' techniques/recipes. We love traditional ales and authentic Belgians. We also have at least one or two nitrogen-fed taps on at all times."
Gedra says the No. 1 seller over the summer was a Hefeweizen. "Now that fall is coming our IPA selection and darker beers have really taken off," he adds.
Gedra and head brewer, Corey Wentworth, estimate an output of 700 barrels in their first year. They plan to start canning and begin off-premises distribution later this fall.
Wentworth, who had many years of homebrewing experience, began his professional brewing career with Right Brain Brewery and co-founded The Work Shop in Traverse City. He heads up a team of three other staff members working on both brewing and distribution.
Gedra is currently waiting for the wine-making permits and licenses, and hopes to add cider and mead to the lineup.
In addition, LBBC's kitchen turns out a diverse menu ranging from thin crust pizza, smoked ribs, and wings to sandwiches, burgers, soups, and salads.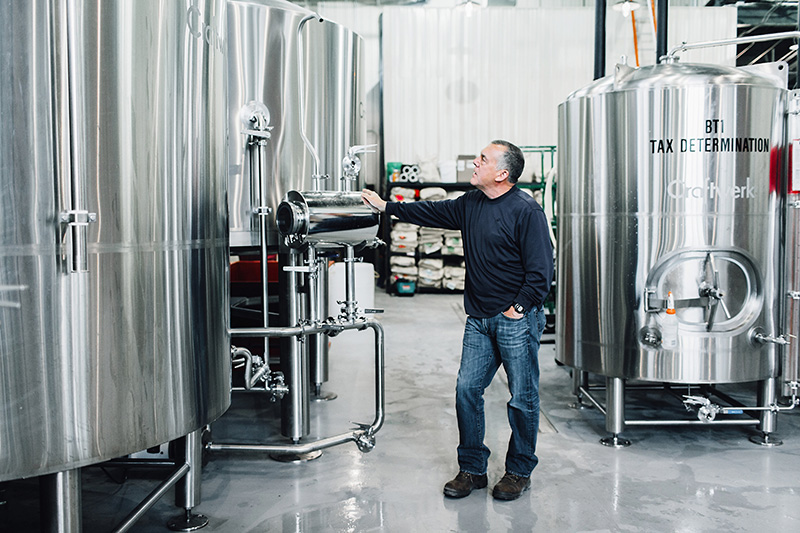 The Brewery
LBBC's 6,200 sq. ft. brewery provides the space for current brewing volumes, with some room to expand.
Incorporating both a 20-barrel system by Craft Werk and a 3-barrel pilot system by Psycho Brew, the brewers have the ability to refine recipes prior to making larger production batches.
Brewery tours are available, but should be confirmed ahead of time.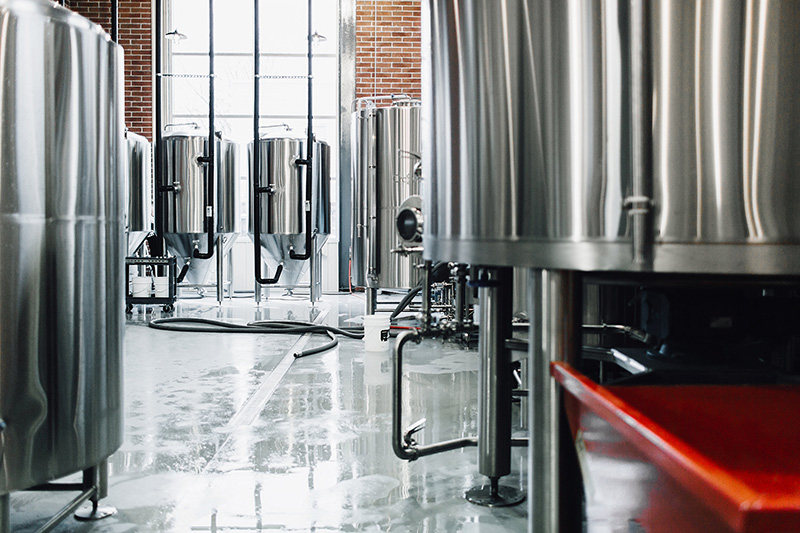 The Tap Room
LBBC employed approximately 40 people in the kitchen and taproom during the summer. A reduced staff will service patrons during the slower months.
The 1,800 sq. ft. tap room features a view of the brewery and production area, and occasionally hosts live entertainment. An additional 1,600 sq. ft. of space is provided by the outdoor patio.
LBBC currently boasts 17 taps and the plan is to top off at 20 handles, They serve both pints and 10 ounce pours. Flights are available, as are both growlers and howlers to go. Kegs are also available.
Private parties can also be accommodated in an upstairs room that is well-suited for business meetings or smaller events.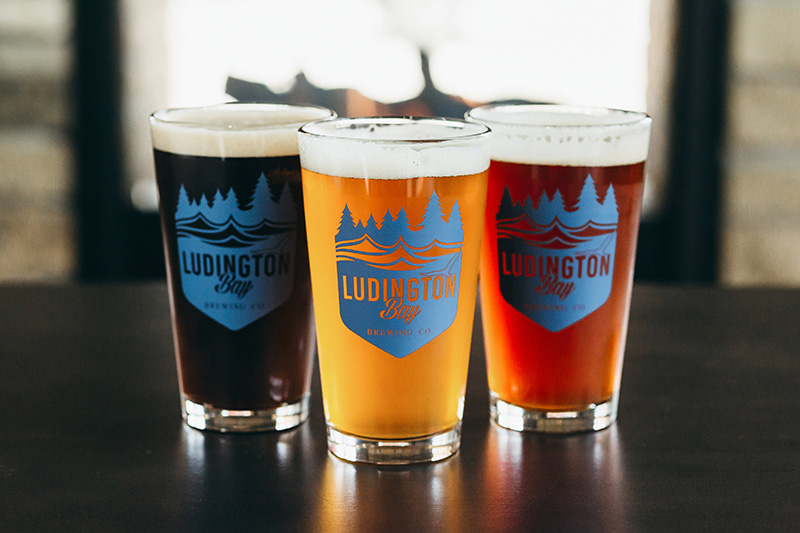 Ludington Bay Brewing Co.
515 S. James St., Ludington, MI 49431
231-239-6690
LudingtonBayBrewing.com
Facebook
Instagram
Twitter
Untappd