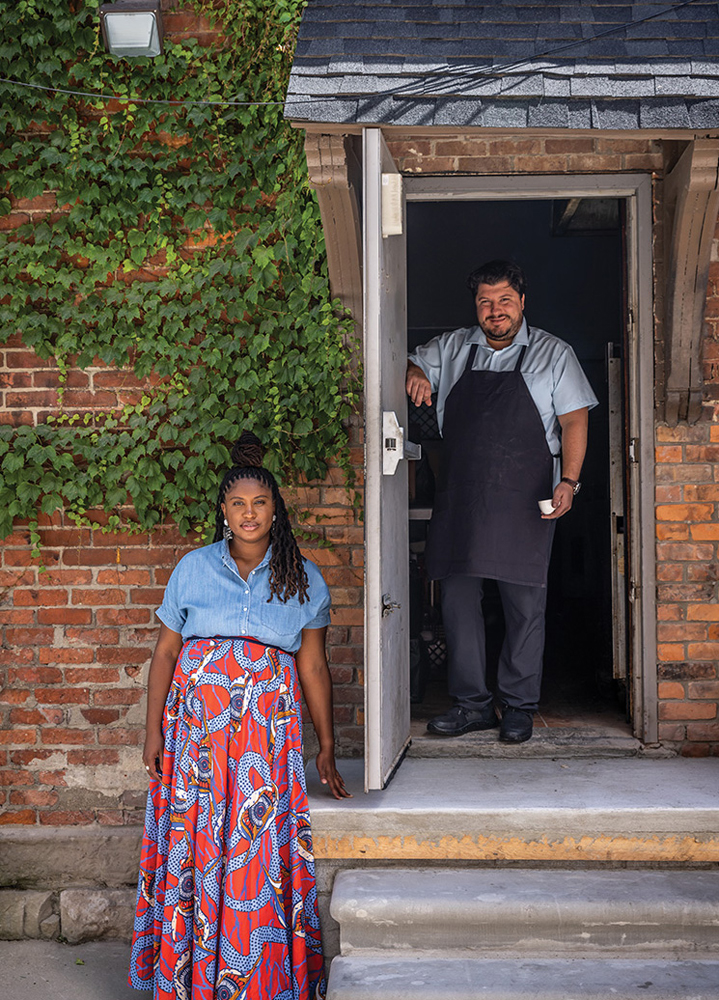 In 2019, when chef Anthony Lombardo of SheWolf Pastificio & Bar partnered with Desiré Vincent Levy to create Detroit Kitchen Terminal, a nonprofit community kitchen that provided culinary training to the formerly incarcerated, they were certain a brick-and-mortar development was in the cards for the coming year. But when COVID-19 hit and stay-at-home orders left hospitality workers without reliable wages, Lombardo and Levy couldn't ignore the unfolding crisis.
"I know that government has its own process and everyone was faced with making hard decisions," Levy, former associate communications director at the ACLU of Michigan, says. "But the most frustrating thing was just watching these decisions being debated. People were having to still live their lives and pay their rent, [so] sitting on money that realistically we could afford to let go of would be a disservice."
They mobilized quickly, and Detroit Kitchen Terminal provided over $40,000 to restaurant workers in the city who were experiencing hardship. Realizing that insufficient technology prevented many restaurant workers from accessing unemployment benefits, their main focus was to make it easier. "It's got to be a phone call," Lombardo says.
Now, as the organization prepares for its relaunch, Lombardo and Levy realize they need to expand their mission. Their new staff members, formerly incarcerated individuals, need much more than just culinary training.
"What came across through this pandemic period was that [programming] needs to be a real wraparound for individuals to have success," explains Levy, who envisions adding life skills courses to the curriculum and making those available to the broader Detroit hospitality community as well. "When I say life skills, I mean financial management. So maybe partnering with a local credit union or bank and talking through resources for people to manage their finances and work towards goals that they may have." Levy also lists communication and conflict management, support for ongoing unhealthy substance use, pay negotiation, time management tools, and self-advocacy as other potential topics of interest.
Detroit Kitchen Terminal also has one more move up its sleeve: its very first food truck, which will allow it to bring mobile services to community events and festivals across the city. It will be staffed by chefs and workers who complete Detroit Kitchen Terminal's training. The organization is fundraising for the truck, with the goal of getting it up and running by early next year.
Lombardo can't help but feel excited for what's to come. "I started as a dishwasher. And now I consider myself one of the best chefs in the country. That's what I love about the kitchen, man. If you work hard every day and keep pushing, you don't need a fancy degree. All you need is hard work and the ability to learn." —KL
---
This story is from the Future of Food feature in the August 2022 issue of Hour Detroit magazine. Read more in our digital edition and find more Future of Food stories here.