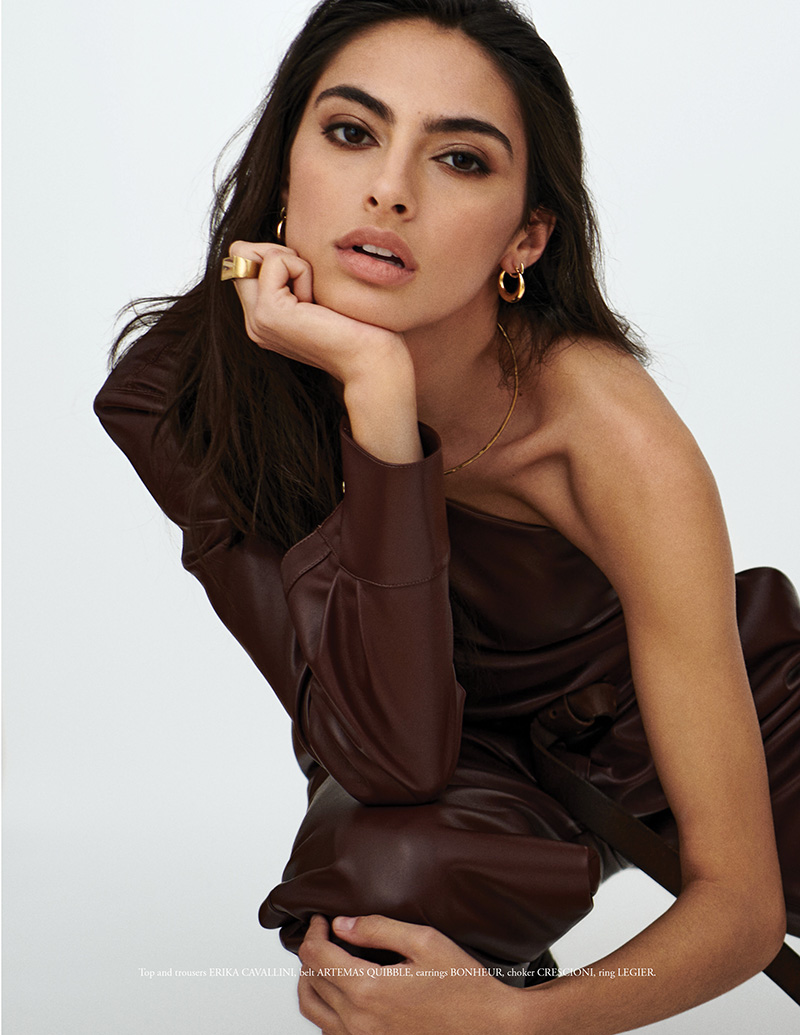 The world is quite literally becoming Anisa Dagher's runway. The 23-year-old Dearborn native has modeled since her senior year of high school and is now represented by agencies in New York, Miami, London, Milan, and Paris. 
Dagher moved to Manhattan in August 2020 to pursue modeling full time, months after graduating from Michigan State University with her bachelor's degree in international relations and a minor in political economy. Since then, she's created an impressive portfolio of high fashion and commercial work. Dagher has been featured in fashion spreads for Vogue Arabia, landed campaigns for Tiffany & Co. and MAC Cosmetics, and walked in her first fashion weeks this year. 
"I hope to expand my worldview and travel to all these different countries," says Dagher, who was in Italy for Milan Fashion Week when she spoke to us. "I've been meeting so many interesting people. … I'm really lucky." 
Though she's accomplished a lot in her modeling career in a short period of time (like, c'mon, she was on a Vogue Italia cover last September — a month after moving to New York!), Dagher wants to reiterate that she's "not that big." 
"I'm still considered a very new model," she says. She plans to model full time for a few years before applying to law school to pursue international human rights law with a focus on refugee issues. In the meantime, Dagher, who is half Lebanese, aims to increase representation of Middle Eastern people in the fashion industry through her work and to help push the industry toward more diversity and inclusion. "I'm having a lot of fun, and I hope to make something out of it."  
Here, she shares eight high points from her brief but flourishing career.  
Vogue Italia
September 2020 cover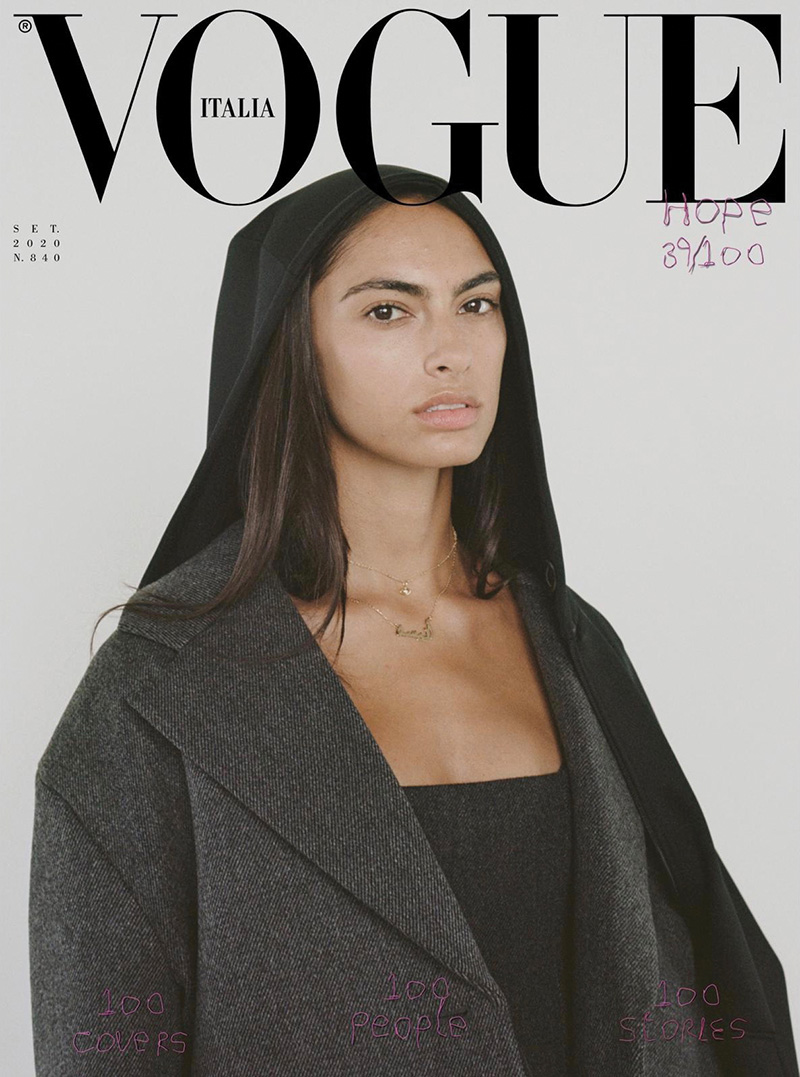 "I was really lucky that essentially for my first job in New York after graduation, I was part of a project that Vogue Italia did called "The 100 Covers." They had 100 models come in — and not just models: artists and activists, too — and have their own cover. That was so crazy and surreal."
Zara
Zara Beauty e-commerce shoot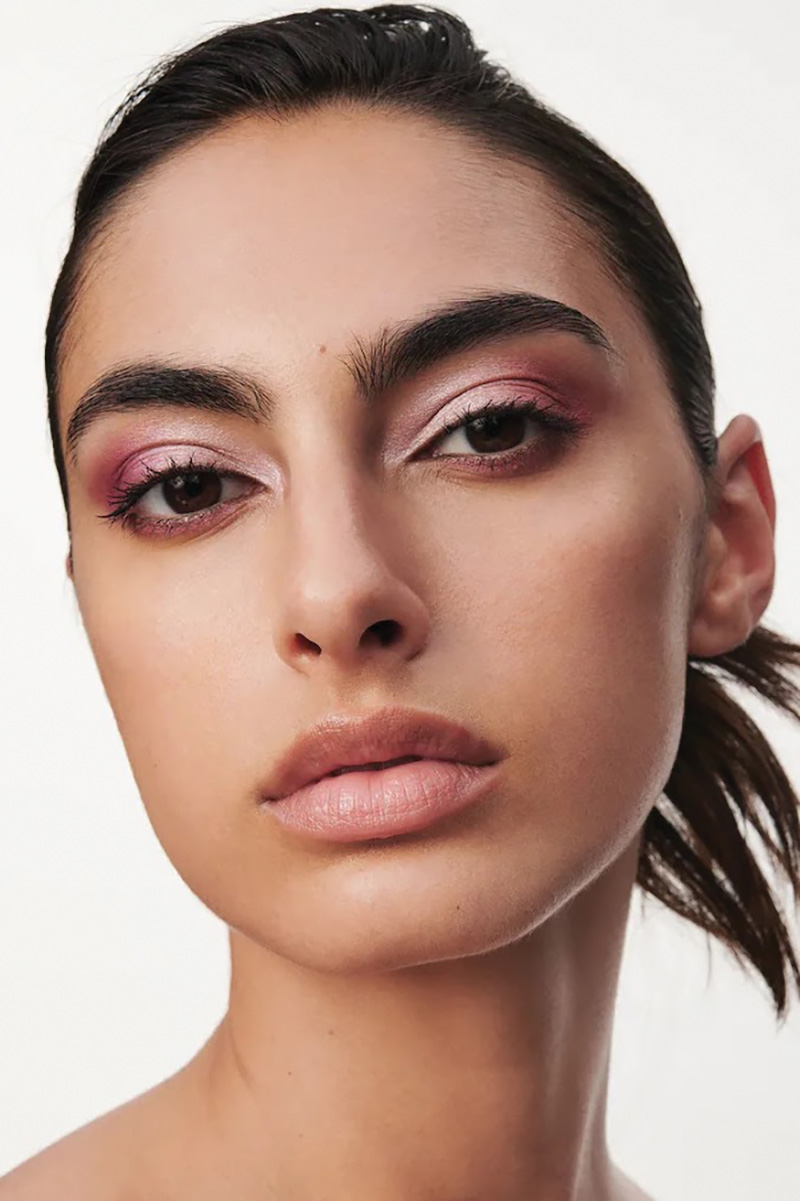 "I did a nine-day job for Zara, which is an unusually long job. No one on set had ever had a job that long. There were 10 other models, and I got to know everybody so well. It felt like summer camp, so that was really fun. They would bring us little treats every day; they had an ice cream stand and all this stuff, and they were just really nice."
Anthropologie
That Summer Feeling: Greetings from Palm Springs, summer 2021 collection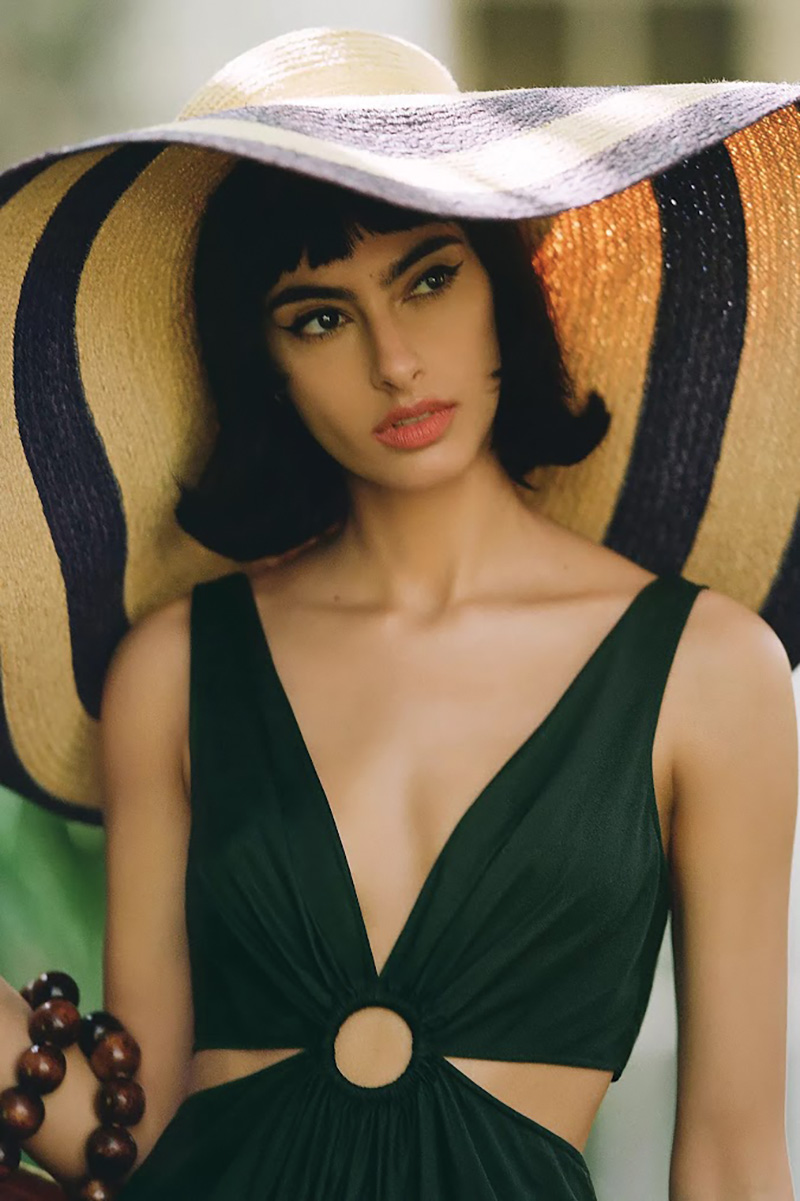 "We did a shoot for Anthropologie in Palm Springs. [The clothing] was ['60s] vacation vibes. During our four-hour break, we got to hang out at one of the most beautiful resorts in Palm Springs: [Parker Palm Springs].
Tiffany & Co.
"Big Drip," summer 2021 campaign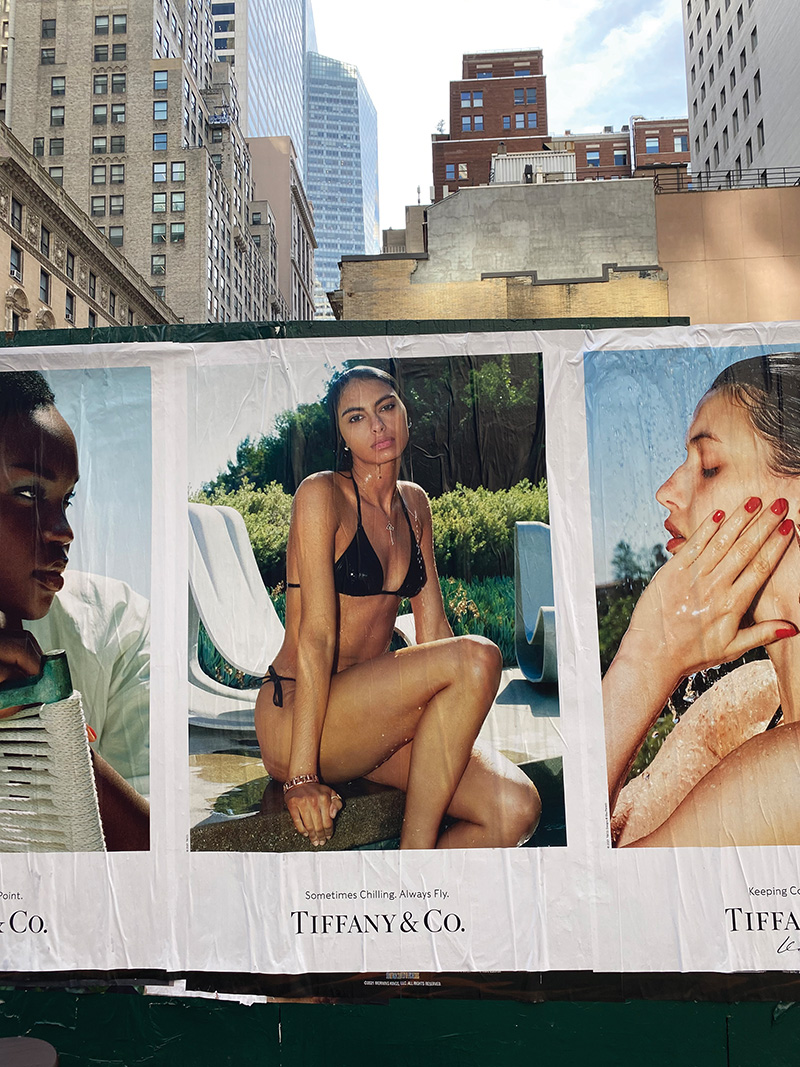 "When I was doing the shoot, I was told on set that it was only going to be used for social media. So I wasn't really expecting what it actually was, which was posters all over New York City for like two months. I didn't know that there were going to be any posters on the streets until someone sent me a picture of it already up, so that was a really cool feeling."
Vogue Arabia
An editorial in the September 2021 issue
"The whole concept was couture mixed with streetwear, shot on the streets of New York. I got to dress up in these crazy outfits and run around the city all day. People were coming up to us and talking and getting involved. In one of the pictures, a pedestrian is in it, and he posed for it. So he gets to be in Vogue, which I think is so cool. Everybody was having a blast, and I was really sore the next day."
Tiffany & Co.
"Not your mother's Tiffany," summer 2021 campaign
"I actually cut my hair on set to really short with layers and bangs. The photographer, Sharif [Hamza] — we work together a lot; I love him — he told me that I should cut my hair. So I did, and it was really fun."
Fashion Shows

 
Michael Kors fall/winter 2021 show
"My first runway show was with Michael Kors. It was his 40th-anniversary show. He had all of these really huge supermodels from the '80s and '90s come back, and I got to see Naomi Campbell and all of these iconic people at my first show. … I was lucky because it wasn't in front of a live audience; it was prerecorded because it was still during lockdown."
Michael Kors and Tom Ford spring/summer 2022 shows

 
"I had my first New York Fashion Week, and I walked for two really big designers: Michael Kors and Tom Ford. That was just a really cool experience, meeting both of those designers and the whole team. They were so talented, and the shows were so well put together. I know Michael [Kors] a little bit better because I've worked with him twice now and I also did a press day with him. He's a great guy; he always remembers your name and where you're from. And then Tom Ford is really cool. He's very quiet and somber but in a cool way. And he looks very put together all the time, obviously."
---
This story is featured in the November 2021 issue of Hour Detroit magazine. Read more stories in our digital edition.
Facebook Comments