Rachel Simone McCants' family didn't openly discuss mental illness until they had no choice. In March 2010, McCants' sister found her in what appeared to be a deep sleep in the middle of the day. Sensing something was wrong — the Detroit native and freelance journalist, 22 at the time, had issues with insomnia — her family checked on her 10 minutes later, discovered that she was unconscious, and rushed her to the hospital. They'd later learn that McCants had overdosed after deliberately taking multiple tablets of her prescribed antipsychotic drug, Seroquel.
McCants couldn't pinpoint the reasoning behind her suicide attempt then. But when they arrived at the emergency room at Beaumont Hospital in Royal Oak, her mother revealed that their family had a history of mental illness. Her grandfather and some of her aunts had issues with depression and anxiety, which McCants had also been diagnosed with in 2008, and the revelation provided clarity to her own situation. According to the Mayo Clinic, many people are more likely to have a mental illness if their blood relatives also have one. Until then, it hadn't occurred to McCants — along with everyone else — that there was more to her story. "I'm not saying that [the suicide attempt] could've been avoided, because some things happen no matter how much work you do," McCants says. "But it could've been handled differently. I could've been more prepared and understood what I was going through more."
While the doctors suspected that her family history could have played a role in the suicide attempt, they came to the conclusion that it was likely her antidepressants that were the culprit. Antidepressants are known to increase suicidal thoughts in children, teens, and young adults, according to the FDA. Following her admittance to the emergency room, she spent two weeks in the psychiatric ward and underwent two weeks of outpatient therapy. The hospital then referred her to an Ann Arbor-based therapist who she didn't enjoy seeing. "I wasn't comfortable with him," she says. "He was really dry, like, 'Ugh, we're here because we have to be here.' " McCants relocated to Tennessee to live with a girlfriend but returned to Detroit in 2014 following their breakup. Her search for a therapist in the area continued.
For those that are able to locate a metro Detroit mental health center or professional that specializes in their issues, the important thing to look for next in a new therapist is chemistry.
— Dr. Rebecca Palen, founder of H3-Hope, Healing, & Health
Roadblocks Abound
For many Detroiters like McCants, therapy is often a complex and time-consuming feat. Hurdles like insufficient public transit, cost, and societal stigma stand in the way of patients receiving the care they need. Nearly one in five Americans suffer from mental illness, according to 2016 National Institute of Mental Health statistics, but a Patience Preference and Adherence study, published that same year, found negative perceptions of therapy and medications is correlated with discontinuation of treatment. Aside from persistent stigma behind seeking therapy, some, particularly middle-income earners may see it as a luxury rather than a necessity, shares Dr. Paula Christian-Kliger, a Ph.D and board-certified psychologist who teaches at Wayne State University Medical School and University of Detroit- Mercy.
As individuals consider the need for mental health care, the state has, as well. Michigan's non-Medicaid spending on mental health facilities declined slightly between 2000 and 2007. And mental health clinics continue to close, from the Lafayette Clinic in 1992 to three New Center Community Services in May 2018. "There are so many of us who are devoted to making access [to mental health services] better, although we know the dollars are not there," Kliger says. "There's a lot of politics around, too, to kind of mitigate the likelihood of finding the resources, so that people can get there financially." The lower the funding, the less support available for community-based therapy services, adds Dr. Rebecca Palen, founder of the mental health practice H3-Hope, Healing, & Health and board member of the National Alliance of Mental Illness' Detroit chapter, which was established because of the lack of mental health services throughout the city.
Despite declining state funding, Detroit City Councilman Roy McCalister launched a mental health task force in May to address the city's need for more mental health services. As that intiative takes off, for now, low-income patients can continue turning to nonprofit organizations that address these needs or go to universities like Wayne State University and the University of Detroit Mercy for assistance, says Kliger. She recommends organizations like the Arab Community Center for Economic and Social Services (ACCESS) in Dearborn and Affirmations in Ferndale, which serves the local LGBTQ+ population, as well as The Mel Bornstein Clinic for Psychoanalysis & Psychotherapy in Farmington Hills for individuals in need of long-term treatment. Palen also suggests searching Psychology Today's online "Find a Therapist" database; HelpPro, another digital database; or contacting the Detroit Wayne Mental Health Authority or NAMI Detroit to find nearby therapists who specialize in their needs. But, those with financial issues however might not be able to look up that information on a computer.
"You have one bad therapy experience and people are like, 'I'm never going back again,' but I refused to let that be me because I knew I needed therapy."
— Rachel Simone McCants
Conditions to Consider
For those that are able to locate a metro Detroit mental health center or professional that specializes in their issues, the important thing to look for next in a new therapist is chemistry, says Palen. "Make sure that it's a person you can be honest with." New patients should also ask whether their therapist has undergone therapy themselves and if they have been exposed to different cultures, says Kliger. These factors, along with their other common sociocultural traits like race, gender, religion, and nationality, will give you a sense of how well they can understand your point of view.
Aside from overall compatibility and cultural competence, affordability and transportation access are important to consider, Palen adds. Patients should make sure new therapists accept their insurance plans — if they have insurance — and that the therapist's office is accessible via public transit if they don't have their own vehicle. Though 60 percent of Detroit residents do not have regular access to a car, the on-time performance rate for the city's public transit system was 66 percent in 2014, according to a 2015 Regional Transit Authority report.
Money determines who can and cannot access therapy, and income levels among those who can foot the bill determine what level of care they can receive, says Dr. Ron Samarian, chief of the department of psychiatry at Beaumont Hospital in Royal Oak. Employed or wealthy Detroiters can tap into their employer-provided health insurance or pay out of pocket for mental health services. For low-income individuals, Medicaid often supplies patients with the minimal services, but private insurance goes beyond the basics for long-term mental health care, Samarian says. Medicaid recipients often will get their medications fully or mostly covered but not talk therapy, he adds. "It's just easier to write a prescription than to spend the effort and take the time to understand a human being."
"People tend to wait until they're at their absolute deepest and darkest state to reach out for help unless they have family members or friends who are seeing that they're lives are going awry."
— Dr. Paula Christian-Kliger, Ph.D
High Hopes 
Detroit and nearby areas in Southeast Michigan have been designated as mental health professional shortage areas. To keep patients from falling through the cracks, medical facilities should strive to connect patients with therapists in order to catch and treat mental illness before it worsens, Kliger says, adding that her practice directs patients toward free or affordable resources rather than simply turning them away. As the city continues its recovery from the Great Recession and its own bankruptcy, failure to address its lack of mental health services will slow its progress. Individuals who don't receive proper care for their mental health, depending on the severity of their illness, may be forced to rely on family members for around-the-clock care. Others, left to fend for themselves, may become homeless, and they're more likely to commit crimes punishable by incarceration."For most people, it is really, really difficult to consider seeking psychotherapy or even assessment," Kliger says. "People tend to wait until they're at their absolute deepest and darkest state to reach out for help unless they have family members or friends who are seeing that they're lives are going awry."
Fortunately for McCants, now 30, she was able to receive the help she needed. Now, married to a husband with a "really good insurance" plan, she found a therapist to help improve her mental health. It took six months and visits with three therapists before McCants started seeing her current Ann Arbor-based therapist, an African-American woman that she feels a good connection with — as a black woman, she believes working with someone who looks like her helped with the initial comfort level. "All my other therapists were dry and uninterested, and I felt like another patient," she says. "She took time to get to know me and my situation." Along with therapy, McCants launched Motivate My Mental, which is a nonprofit that produces a podcast and provides educational workshops on mental illness.
For individuals who may be in the midst of their own therapist search, McCants urges them not to give up. "You have one bad therapy experience and people are like, 'I'm never going back again,' but I refused to let that be me because I knew I needed therapy," she says. "It's like a relationship. You break up with one and you find another until you find someone you're good with."
---
10 Metro Detroit Therapists
Megan Gunnell
Location: Grosse Pointe
Specialties: Women's health, depression, anxiety, and life transitions
Megan Gunnell began her career more than 20 years ago, starting with providing music therapy in hospitals. "Once I took my first psychology course, I was hooked," the University of Michigan alumna says. "I love the problem-solving aspect of my work. It's satisfying to support someone through transformation and change." Gunnell, a Detroit native, now helps her patients manage anxiety, cope with stress, find their voice, and improve their communication skills, weaving art, music, meditation, journaling, and other creative techniques into her work. Given that therapy is a significant personal investment, she aims to build trust and maintain an honest relationship with her clients. "I'm a real person, too. I understand what it's like to struggle," she says. "I know what vulnerability and shame feel like, and I also know what it's like to be in therapy myself."
---
Ciara Braun
Locations: Rochester Hills and Birmingham
Specialties: Sex and infidelity
Clients come to Ciara Braun to sort out their intimacy and sexual issues, from overcoming feelings of shame to performance issues. Braun, who has 10 years of experience, encourages patients to treat their relationships as seriously as their physical health. "Imagine living through 20 to 35 years of emotional pain unnecessarily," she says. "The sooner they can identify the problem, the sooner they can work on healing and recovery."
---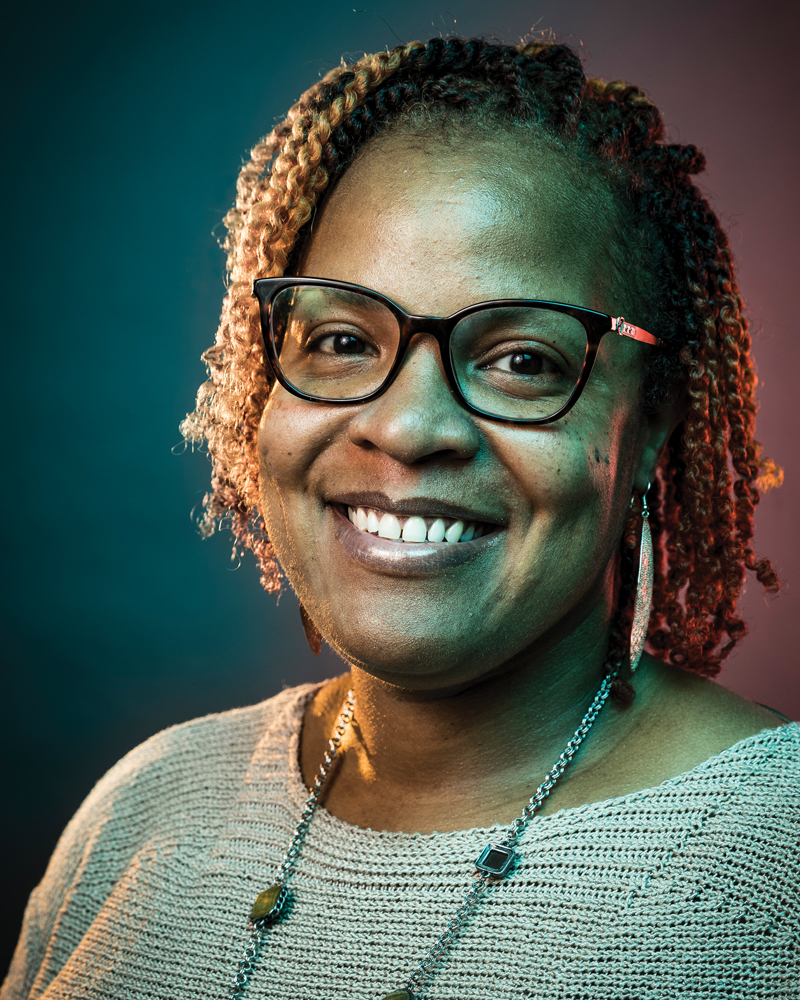 Jarrette Wright-Booker
Location: Detroit
Specialties: Depression, anxiety, trauma, grief and loss, bipolar disorder, and substance abuse or addiction
A University of Michigan and University of Detroit-Mercy alumna, Jarrette Wright-Booker has more than five years of experience in mental health care. Located on the city's west side, she aims to be emotionally available as well as accessible to patients of all socioeconomic backgrounds. "I meet people where they are with no judgment and provide a safe environment for self-evaluation and change," she says.
---
Charan Bashir
Locations: Detroit, St. Clair Shores, and Pleasant Ridge
Specialties: Identity, adaptive coping, trauma, and co-morbid mental health diagnoses
An Illinois native, Bashir relocated to Detroit to contribute to the city's rebirth and provide much-needed mental health services in 2017. Using cognitive behavioral therapy, the University of Illinois at Chicago graduate now counsels patients through their trauma, shows them coping techniques, and helps them discover their true identities. "A lot of people who are struggling with life feel very isolated from the world around them," he says. "It is a goal of mine to develop a shared space where individuals feel connected and valued."
---
Sharon Miao Wang
Location: Plymouth
Specialties: PTSD, anxiety, depression, bipolar disorder, grief and loss, anger management, and relationships
Sharon Wang is one of few multilingual therapists in metro Detroit fluent in Mandarin, Shanghainese, and Cantonese, as well as English. She says she strives "to create a therapy environment that is supportive and validating while encouraging my clients to make needed changes and move toward their personal goals."
---
Aguib S. Diop
Location: Utica
Specialties: Evaluation and testing, anxiety, depression, and various mood disorders
Aguib Diop's clients, typically adolescents, come to him with life challenges, such as job changes or going to college, spur depression, anxiety, and a sense of weakness. He, in turn, guides them toward their strengths and helps them develop tools to solve problems on their own.
---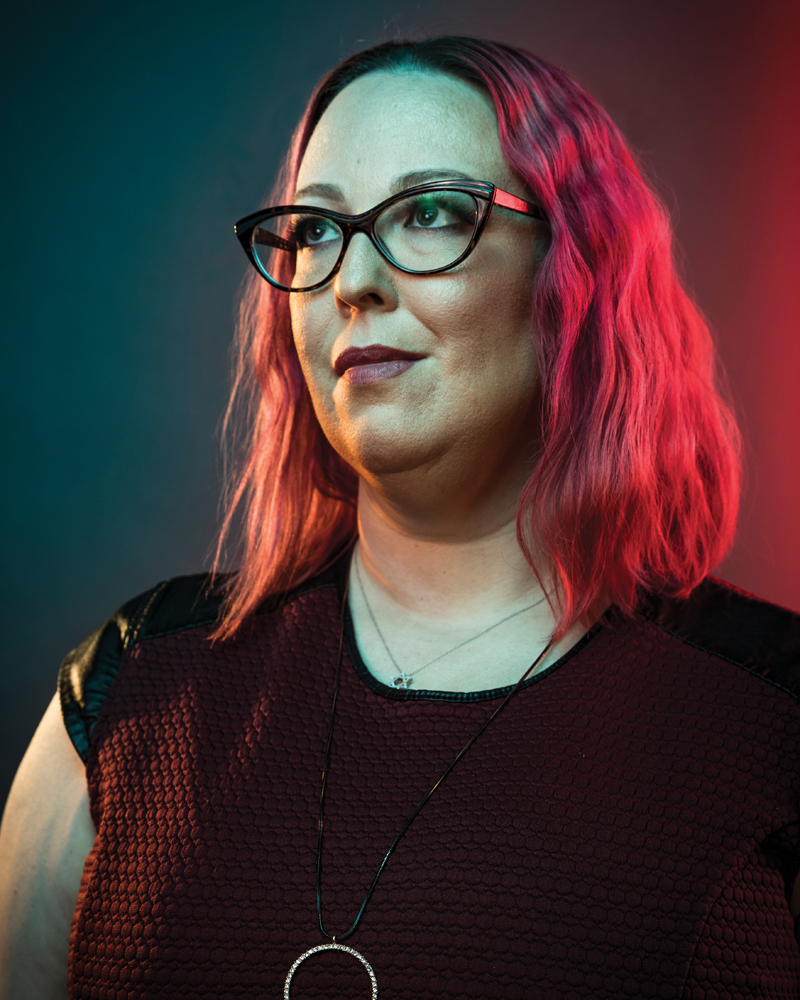 Stefani Goerlich
Location: Roseville
Specialities: Open or polyamorous relationships, BDSM, and individuals with kinks and fetishes
A Milwaukee native, Stefani Goerlich moved to Detroit 20 years ago and has since become a "die-hard Detroiter." Before studying human service, social work, and sex therapy, Goerlich began her mental health care career as a victim advocate for sexual assault survivors, providing crisis intervention and advocacy for adults and kids. She primarily has worked with people impacted by trauma ranging from domestic violence and sexual assault to human trafficking. Her clients often come to her to work through self-image, gender dysphoria, LGBTQ+ needs, and polyamory and kink-affirming relationship counseling. "As a Jew, I am a big believer in the concept of Tikkun Olam, the repair of the world," she says. "I have worked almost exclusively with folks impacted by trauma. Being present, bearing witness to suffering, and doing what I can to mitigate that pain is something I consider to be a lifes calling."
---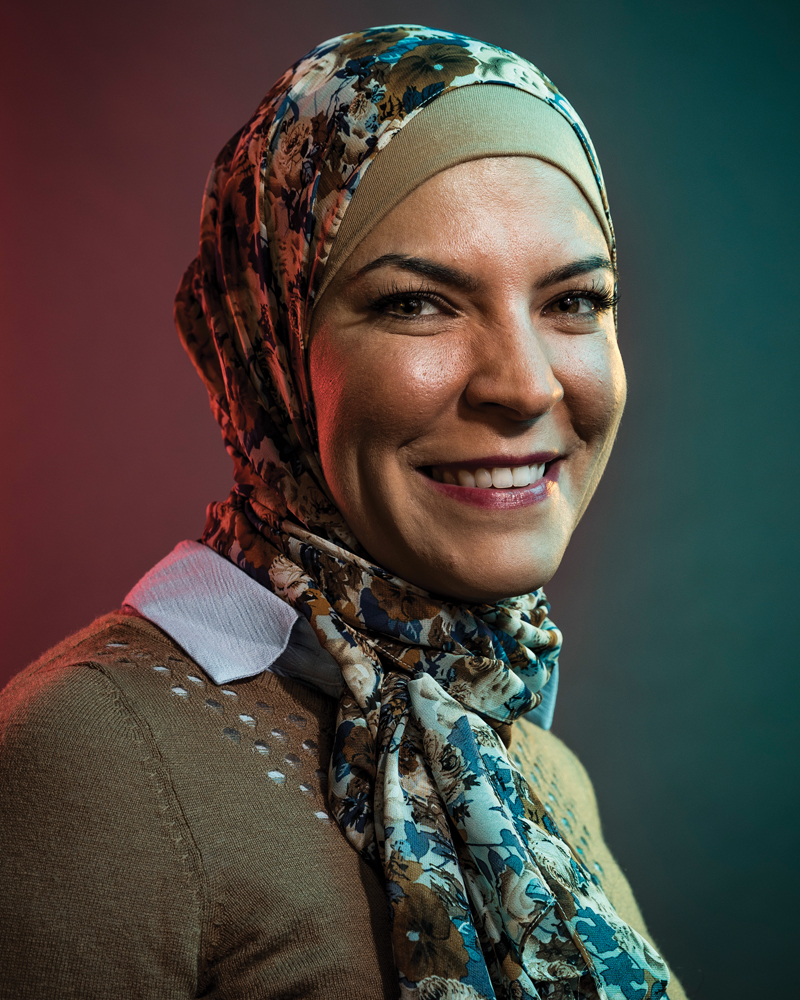 Zaynab Boussi
Location: Dearborn
Specialties: Anxiety, depression, trauma, and adjustment and acculturation issues
A Dearborn native and daughter of Lebanese immigrants, Zaynab Boussi has more than 15 years of experience in mental health care. Using cognitive behavioral therapy and eye movement desensitization and reprocessing, a form of psychotherapy, the University of Michigan alumna helps her clients develop coping mechanisms for managing their day-to-day stressors and understand their self-worth. "Life is messy. Everyone faces struggles and there's power within every one of us to make our lives richer," she says. "You can make the choice to take the chance and change your direction to a brighter life."
---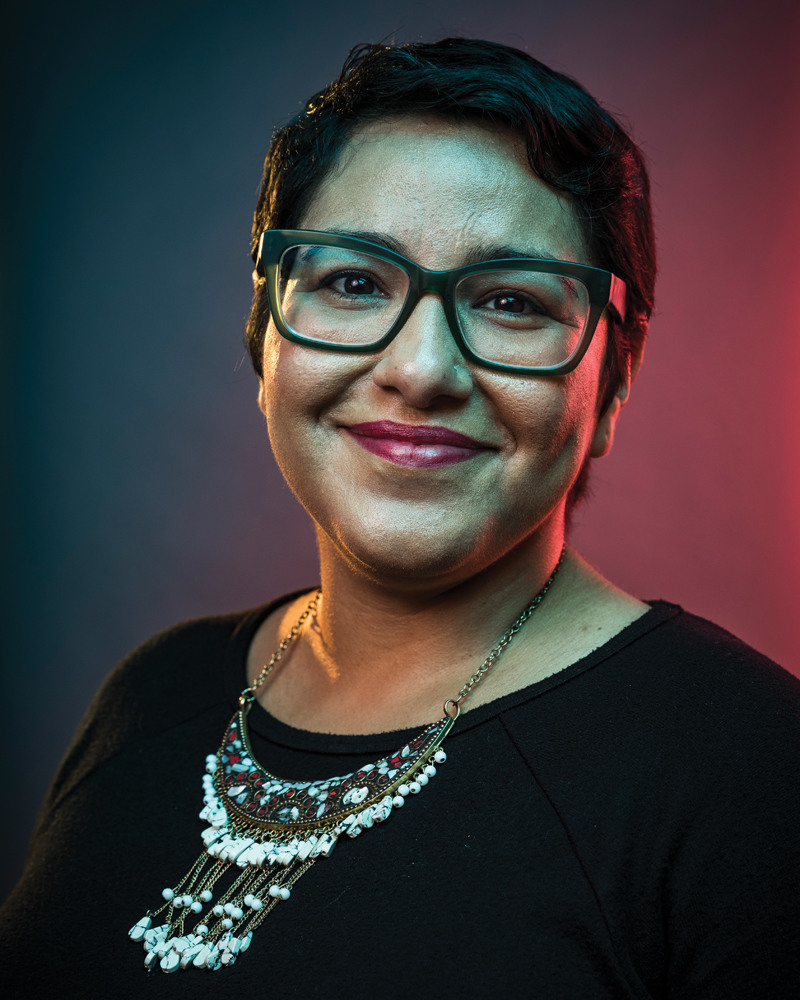 Elizabeth González
Locations: Ann Arbor, Ypsilanti
Specialties: Eating disorders, gender identity, and trauma
Early in her career, Elizabeth González noticed a lack of mental health resources for disenfranchised young people. Now, through individual and group psychotherapy at Amplify Colectivo, a group practice she opened that works to create access to care for people with marginalized identities, she helps children with gender identity and expression.
---
Sarah Williams
Location: Dearborn
Specialties: Sex, depression, and anxiety
Before earning a master's in social work from the University of Michigan in 2000, Sarah Williams began her mental health care career as a family support worker in 1997. Nearly 20 years later, she has "seen it all" and now guides her patients through their anxiety and life changes both in-person and through virtual therapy sessions. "Being in a healing profession has been unspeakably rewarding," she says. "Therapy isn't just having 'someone to talk to.' Good therapy is an interactive process in and outside of the therapist's office."