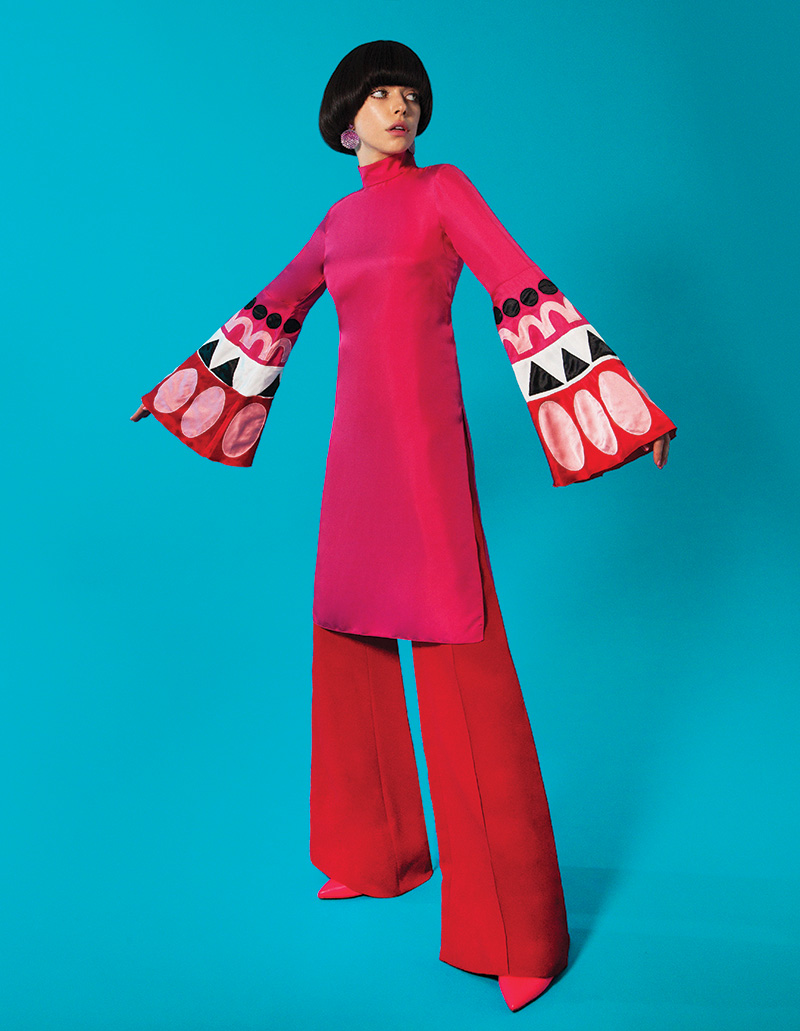 To say that America was going through a radical change in the 1960s would be an understatement. From the civil rights movement to protests against the Vietnam War, the country was in a period of major rebellion. And in many ways, the sartorial manifestation of activism showed up in the form of leg-showing miniskirts and shift dresses, flared pants and sleeves, and colorful ensembles powered by the idea that women were meant to be seen. Their presence no longer muted by neutral tones, their figures no longer hidden beneath full skirts nor constricted by corsets. Nearly 60 years later, '60s fashion is resurfacing, inspiring a reflection upon a time when Detroit was a pioneer of the mod movement in America.   
While acclaimed British and American designers like Mary Quant and Rudi Gernreich revolutionized the mod movement — Quant is often attributed as popularizing the decade's most iconic look: the miniskirt, and Gernreich modernized the movement with his geometric prints and sensual silhouettes (largely inspiring the styles pictured on these pages) — it was Detroit's tastemakers, like The Supremes, who glamorized the trend.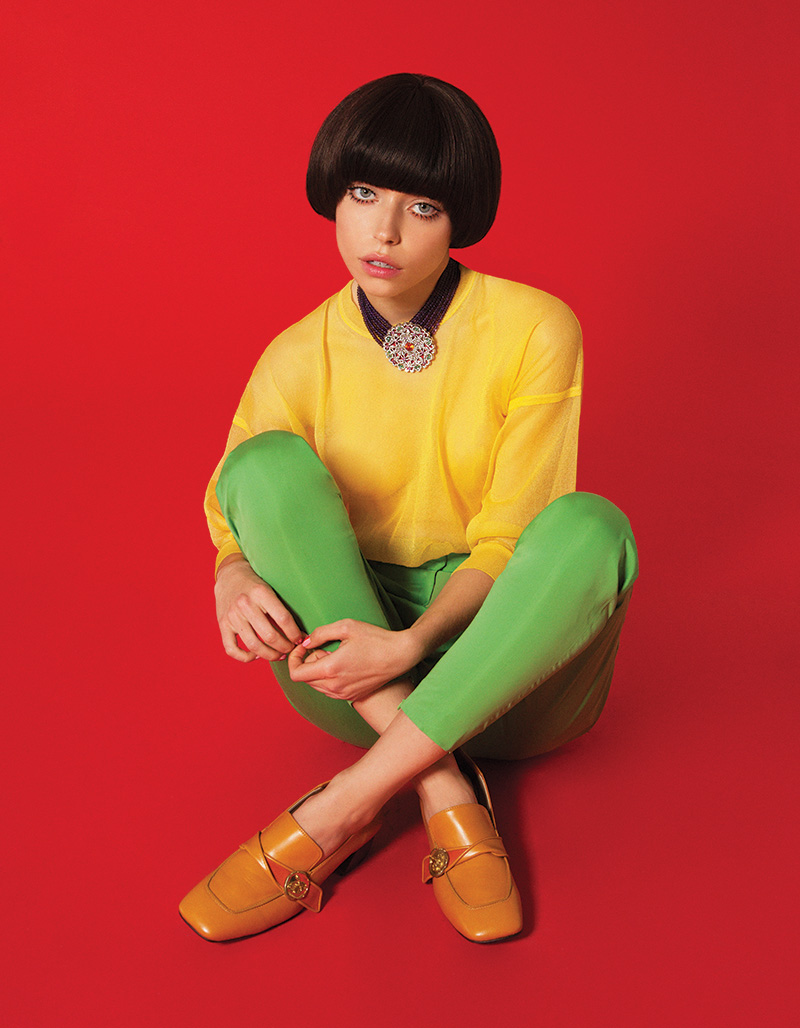 The Supremes' stage attire gives a great snapshot of the exaggerated, theatrical depiction of fashion trends at the time. After recording a dozen No. 1 hits between 1964 and 1969, the group's iconic style played an inspirational role in changing racial perceptions of class and refinement. For the Supremes, sleeves weren't just oversized, they were sheer and fastened at the wrist with cascading ruffles, and the busts of their baby doll frocks were ornamented with dazzling beading. What's more, they crafted a signature beauty look to match — sleek bobs, dewy skin, and thickly winged eyes. The songbirds' often cinematic outfits weren't merely following the trend at the time. They were defining it.
Likewise, fashion's rising models became muses for the designers spearheading the trend. To this day, supermodels like Twiggy and Peggy Moffitt are emblems of the era with their androgynous short haircuts and dramatic eye makeup. Though lesser known by name, Donyale Luna, one of Detroit's own, climbed the ranks during this period, becoming a celebrated supermodel sought after by the likes of Quant, Gernreich, Yves Saint Laurent, and many others. One of the most iconic moments occurred first in 1965, when a sketch of her wearing a yellow dress appeared on the cover of Harper's Bazaar. Then, a little over a year later, wearing statement earrings on the cover of British Vogue making history as the first African-American model to be featured on the cover of a Vogue title.
With mod fashion trends taking center stage, Detroit's department stores and boutiques exploded. The city had the highest per-capita income in the country in the 1960s and women flocked to see and be seen at vibrant new stores on Woodward Avenue and Livernois Avenue — an area that came to be known as Detroit's Avenue of Fashion. These now iconic shops — including B. Siegel, Billy's Clothing Store, Mamzell's Custom Hats, Hudson's, Sibley's Shoes, and Jacobson's — sold affordable separates and accessories suited to the busy, urban lifestyle. Bert's Black Horse Saloon hosted some of the most popular jazz artists on Detroit's east side as crowds wore their brightest psychedelic prints to hear them perform. Today, women in Go Go boots and kitten heels still click into Bert's where jazz performances continue from the venue, which relocated to its Eastern Market perch under the name Bert's Marketplace more than 30 years ago. 
Sitcoms such as Mad Men, The Marvelous Mrs. Maisel, and Masters of Sex have reignited an affinity for the saturated shades, short hemlines, and graphic prints once popularized by Detroit's most influential fashion figures. And, yet again, designers are paying attention — creating beautiful pieces that somehow feel nostalgic and modern all at once.
Styling by Linda Immediato, Modeling by Marta P/Freedom Models, hair by Mel Dominguez, Makeup by Paul Blanch, Manicure by Nettie Davis.