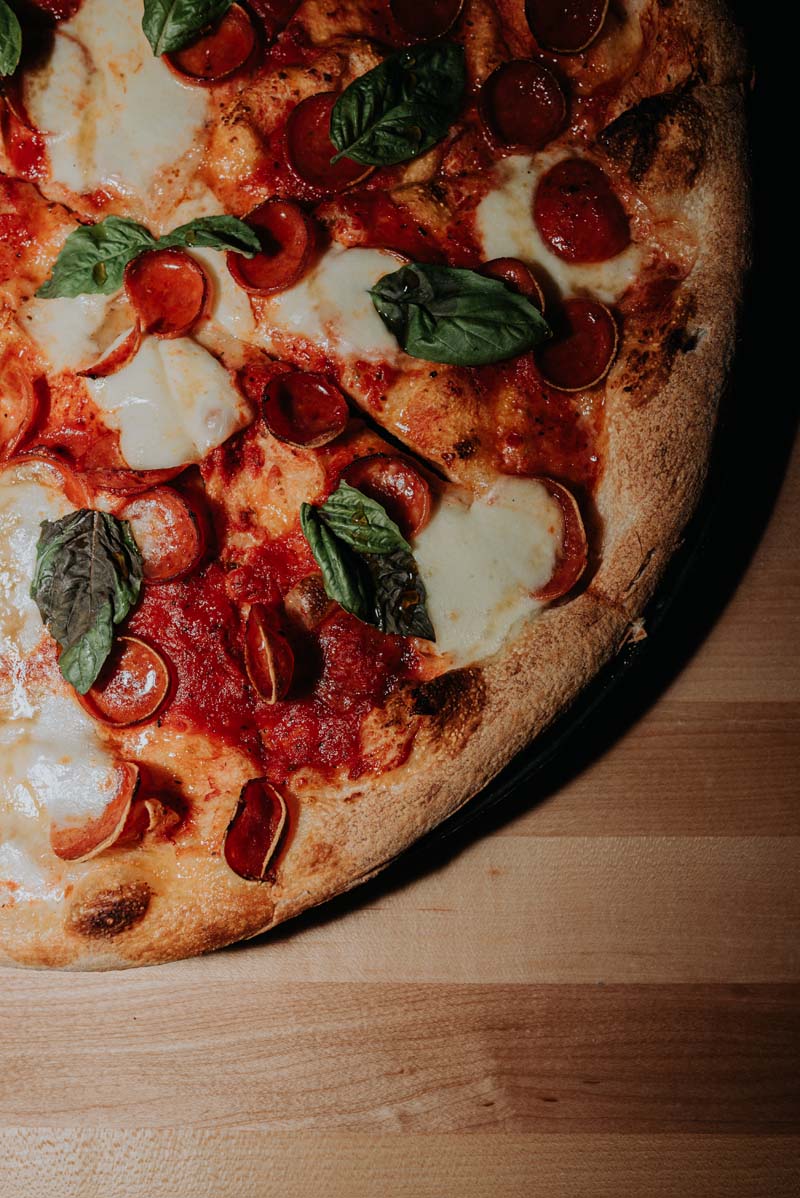 Savory pepperoni, fresh basil, and hot honey give rise to Mootz Pizzeria + Bar's tasty Bee Sting Pizza. Here, the Detroit restaurant shares the recipe for its well-balanced pie.
Mootz Pizzeria + Bar's Bee Sting Pizza Recipe 
Ingredients
1 14-oz. package pizza dough 
4 oz. pizza sauce
50 pieces of pepperoni
8 oz. fresh mozzarella
20 basil leaves
Hot honey
Directions
Preheat oven to 450 degrees. Stretch pizza dough into a 14-inch round and place on a pizza stone or cookie sheet. Spread pizza sauce on the dough, leaving about a ½-inch crust around the edges. Top with pepperoni. Pinch off pieces of mozzarella and place around the pizza. Cook until golden brown, or about 8 minutes. Cut into slices. Drizzle with hot honey, and place basil leaves on pizza.
Mootz Pizzeria + Bar, 1230 Library St., Detroit; 313-243-1230; mootzpizzeria.com
---
This story is part of the March 2022 issue of Hour Detroit. Read more in our digital edition.