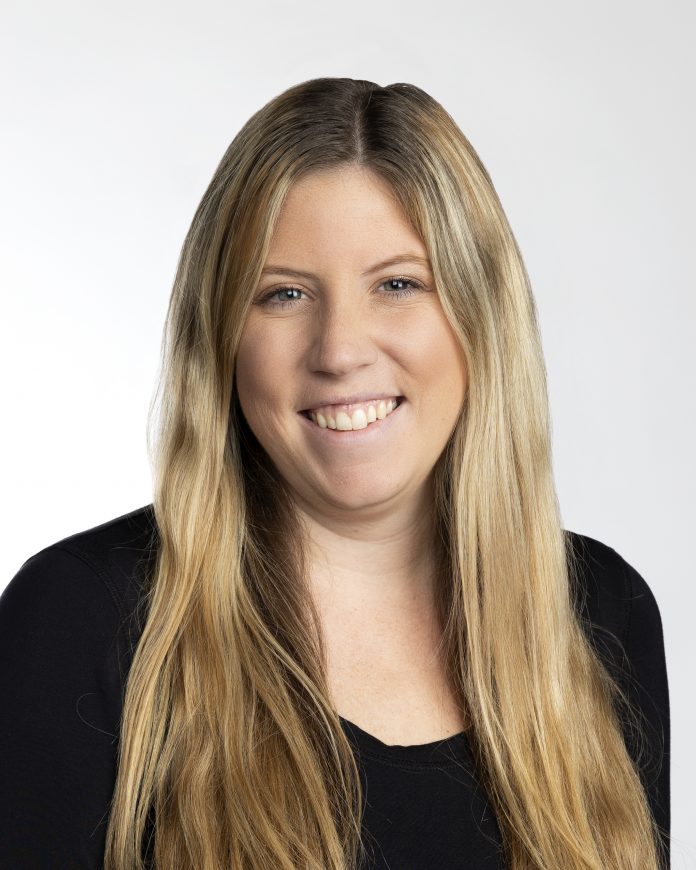 The magic of The Walt Disney Company is hard to replicate, let alone bring to life. Still, the team at Feld Entertainment, under agreement with the media conglomerate, strives to do so with their Disney on Ice shows.
Each show features a variety of animated characters from a many Disney fan-favorite films. Last Fall's tour, titled Let's Celebrate, featured segments spotlighting Disney-Pixar's Toy Story 4, Frozen, The Lion King and 50 other classic characters, including The Princess and the Frog's protagonist, Tiana, Snow White, and Aladdin's Genie.
In addition to a renowned cast of performers, each Disney on Ice show has a full staff working behind the scenes to ensure each performance runs smoothly and safely. Among these backstage cast members is Michigan-born Megan Holton.
Holton earned her bachelor's degree in athletic training from Eastern Michigan University, later extending her studies by receiving a master's degree in exercise science from West Virginia's Marshall University.
A self-proclaimed Disney fan, Holton traveled to Orlando, Florida where she auditioned and ultimately worked as an athletic trainer at Walt Disney World.
Since 2021, Holton has worked with Feld Entertainment, ensuring the safety and well-being of the cast of the Disney on Ice tours. Disney on Ice's Frozen and Encanto tour, which stops by Little Caesars Arena this weekend, marks her second tour with the company.
Hour Detroit chatted with the athletic trainer prior to the Detroit leg of the tour.
How would you manage your day-to-day routine and your responsibilities as an athletic trainer?
Megan Holton: It varies on the day. For example, for opening day, I'll go in when they start rehearsals. We'll do opening ice and warm-up ice and different rehearsal ice times are set up for different skaters. I'll head in when the skaters hit the ice and start doing their warm-ups and their rehearsal. I'll watch and observe class and observe their warm-up sessions just to make sure nothing's going on and there's nobody getting hurt and see if there's any other things I can observe. Then I'll take care of them backstage, right before the show, get them ready for the show, and be backstage during the show — watching the show for any injuries or anything that might pop up.
What made you interested in pursuing athletic training as a career?
Typical athletic training story — I was a dancer growing up. In high school, I was able to take a sports medicine class through our career center. I had a chance to shadow our high school athletic trainer for a couple of weeks with the football team and fell in love with it and decided to pursue it. During my college courses, I was able to shadow a performing arts athletic trainer who worked with dancers in the Detroit area. That was really it for me, and that's where I fell in love with athletic training, specifically dance medicine and athletic training.
What kind of dance did you perform?
I was an Irish dancer. Very much the Riverdance situation.
Have you ever considered performing on the ice?
I will leave that to the professionals [laughs]. I am not an ice skater, so I will leave that to the professionals and stick to taking care of them and helping them perform.
Since the primary focus for this tour is Frozen and Encanto, is there a character from either of these movies that you personally relate to?
I like the Encanto side with Mirabel. She's trying to keep the family together and keep that energy up even though she's a little different. There are pieces of the different characters you can take from — a little bit of Kristoff, a little bit of Olaf, and a little bit of Isabela and Luisa. There are different personalities in each character that you can relate to. 
Aside from the hometown show, is there any tour stop that you are looking forward to? Is there any city that you haven't been to yet?
I'm really excited to play Orlando, Florida. I lived there when I worked in that area, so it's the other place that I call home. To bring the show to Disney, an area that's so familiar with Disney and its characters, and show them how we're interpreting it, is really fitting.
What is the most satisfying part of working on Disney on Ice?
Because I'm backstage with them, it's getting to watch the skaters go out to perform and bring joy to the families and children that come. Knowing that I got to play a small role in that through keeping them happy, keeping them healthy, and keeping them strong on the ice. Seeing them live their dream and their passion and bring that joy to all of the people who've come to see our show.
Lastly, do you have any favorite hotspots in Detroit? Any places you would recommend to staff or crew who aren't from Michigan?
I told a lot of my friends to go to American Coney Island. I told them they have to get coneys. Jet's Pizza is something I always get when I'm home. I love Jet's and Buddy's Pizza — that Detroit deep dish. We love Mercury Bar at my house. We're addicted to Mercury Burgers, so that's another spot that we go to a lot. Slow's BBQ is also another one that we're quite fond of.
Disney on Ice: Frozen and Encanto brings Anna, Elsa, Olaf, and the Madrigal family to Little Caesars Arena from Feb. 16 through 19. Tickets start at $20. Little Caesars Arena, 2645 Woodward Ave., Detroit; ticketmaster.com