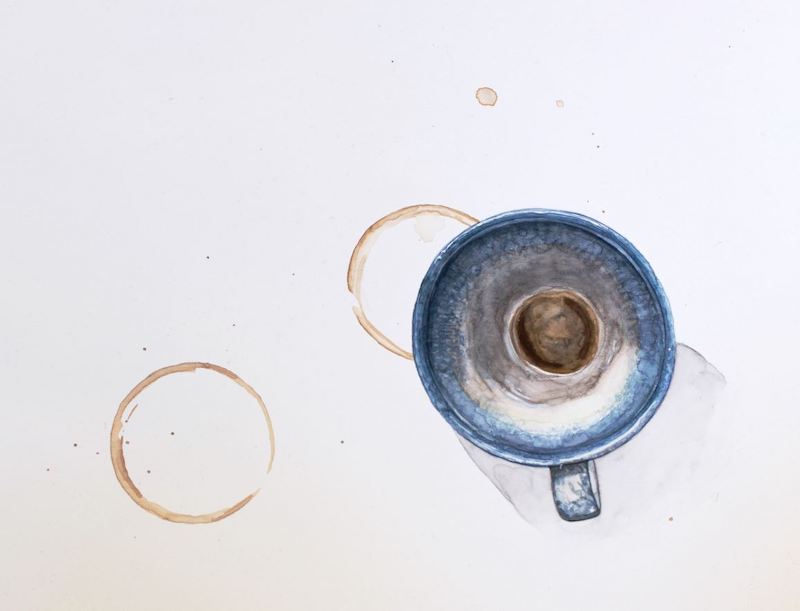 The Birmingham Bloomfield Art Center is ushering in spring with four new exhibitions. On display through April 21, the shows feature the work of artists Christine Welch, Vincent Castagnacci, and Clara Nulty as well as student artists studying large-scale painting at the center.
In Nature of Things, Welch explores our connection to the natural world through "internal imagery." In an artist statement, she says, "this exploration of our connection with nature exposes the notion that we are just one of nature's many integral components, while we sustain our own unique design." Her pieces are created using materials such as wasp nest paper, honeycomb nest, and foil.
Meanwhile, Castagnacci's Quarry Echoes & Wanderings exhibit features his geometric and abstract works. Specializing in painting, printmaking, and drawing, he has exhibited in Michigan and abroad and has taught at the University of Michigan Stamps School of Art & Design.
Nulty, a Colorado-based artist and educator who received her MFA from Cranbrook Academy of Art, shows her work in Aftermath, a collection of paintings featuring everyday objects that can trigger emotions. "This collection of paintings represents the Aftermath of my own musings at the intersections of my personal and our shared emotional realities," she says in a statement. Nulty has shown her art across the country and recently exhibited at Smith House, a Frank Lloyd Wright-designed property in Bloomfield Hills.
The spring exhibition lineup is rounded out by a presentation of student work. The class is led by portrait and landscape artist Anatoliy Shapiro. He has worked as an artist and art teacher since graduating from the Leningrad Art Institute in 1970, and his work can be seen at places such as the Holocaust Memorial Center in Farmington Hills and Disneyland in California.
BBAC is located at 1516 S. Cranbrook Road in Birmingham. The center's exhibitions are open from 9 a.m. to 5 p.m., Monday through Thursday, and 9 a.m. to 4 p.m. on Friday and Saturday. Art can be purchased during gallery hours or by phone. Guests must wear masks and social distancing must be observed.
For more information, visit bbartcenter.org.