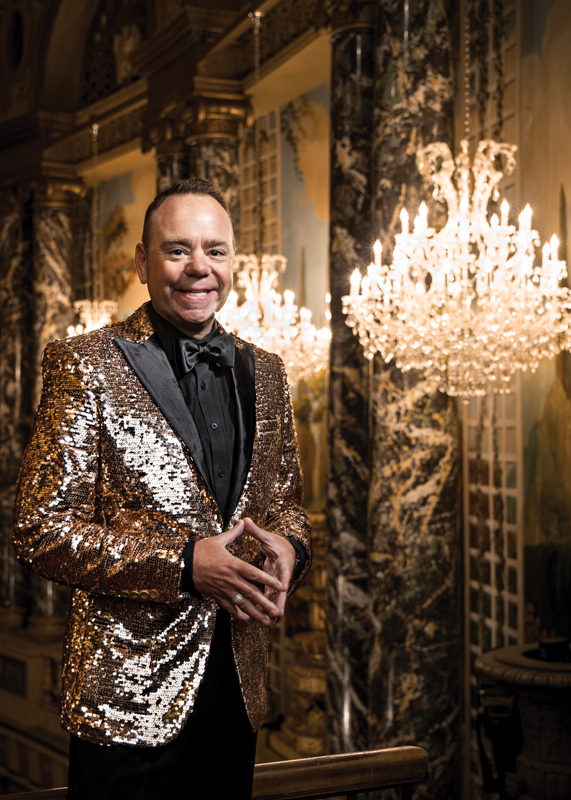 Hour Detroit: What is the first thing people notice when they meet you?
David C. McKnight: I would say me being outgoing and funny … and that I am the flower guy in the ads on the sides of the vans and trucks.
What gets you excited for life?
Giving back. I haven't always been able to give back, but the business that I have built has given me the platform to do so. I learned earlier in life to offer support to many who are deserving.
What is your favorite thing about what you do?
My favorite part of what I do is to exceed clients' expectations; it is truly gratifying.
As a child, what did you want to be when you grew up?
A doctor or president of something.
How would you describe your personal style?
My style would be eclectic. I enjoy wearing bow ties, button-up long-sleeve shirts, vests, jeans with Vans to match. I also have a variety of sequin jackets and jackets with fun prints.
How would you describe your personal style?
I feel it keeps me unique. Style is important because it is a part of my fun personality.
What do you enjoy doing in your free time?
Entertaining friends. Being with friends is one that no one should take for granted. You learn so much from being with people, with conversations and sharing experiences.
What is your favorite hobby?
Traveling. The islands that I have experienced, have been tranquil and rewarding for my mind and soul.
What about you surprises people?
I love to scare people — Halloween is so much fun for me! I love to dress up in costume anytime I'm asked.
What is the most important thing to you?
Treating people the way you want to be treated unconditionally.
---
See more of this year's Best of Detroit winners here.