Bring your four-legged companion to one of these metro Detroit dog-friendly patios for a day of fun in the sun.
Jolly Pumpkin
This Michigan brewery has multiple locations, and they are all dog-friendly. Jolly Pumpkin offers plenty of quick bites, as well as artisan pizzas, salads, and sandwiches to pair with beers on tap, which rotate and include sours, ales, stouts, and IPAs. While your pup can't partake, they can keep you company while you indulge. Jolly Pumpkin; jollypumpkin.com for metro Detroit locations.
Charlie's Still On Main
Stepping up the puppy patio game, Charlie's Still on Main offers a Doggie Menu. Bring your furry friend to this Milford restaurant for a filet, chicken breast, or bowl of shrimp, all cooked specifically for them. Add on a side of carrots, apples, or hard-boiled eggs, and let your dog enjoy this bourbon bar right along with you. For hungry humans, popular options include Nashville Hot Chicken Sandwich and Bourbon Maple Salmon. Charlie's Still on Main, 525 N. Main St., Milford; 248-676-9978; stillonmain.com.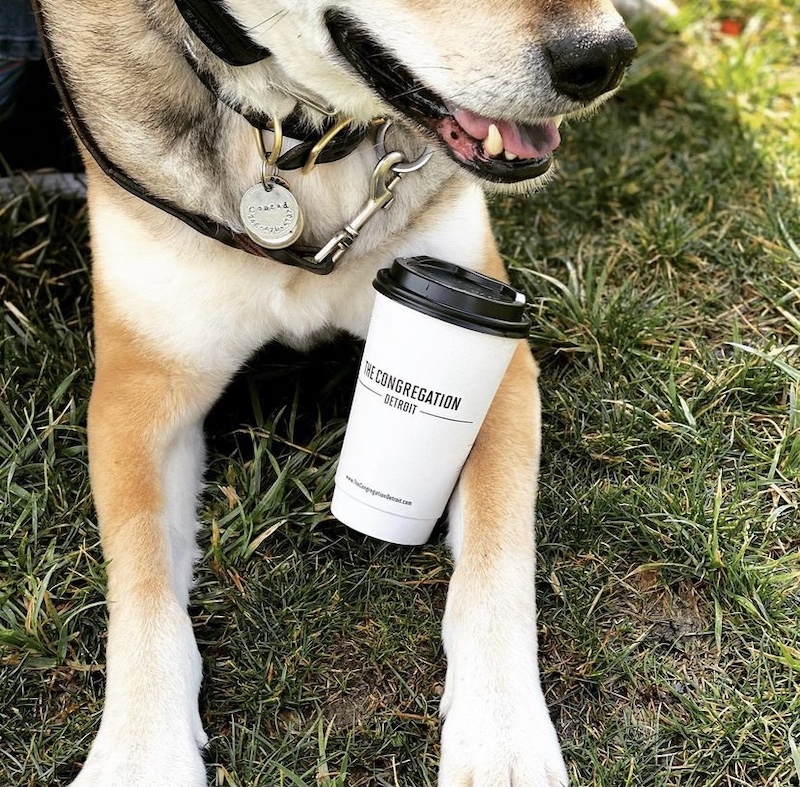 The Congregation
Whether you're looking for an early morning latte or an evening cocktail, The Congregation welcomes everyone — even pups! The dog-friendly patio is a great spot to unwind with your furry friend. The Congregation's food menu is tiny but mighty, featuring wraps, hot sandwiches, salads, and more. The Congregation, 9321 Rosa Parks Blvd., Detroit; 313-307-5518; thecongregationdetroit.com.
Detroit Fleat
Gathering some of the most popular food trucks in the area, Detroit Fleat's outdoor space is a great spot for you and your pup to mingle. The restaurant offers a house menu that features tacos, salads, and sandwiches along with brunch and cocktail menus. There's a rotation of food trucks every week that includes Bowls n Rolls, Que Pasa Taqueria, The Pita Post, Twisted Street BBQ, and others. Detroit Fleat, 1820 E. Nine Mile Road, Ferndale; 248-607-7611; detroitfleat.com.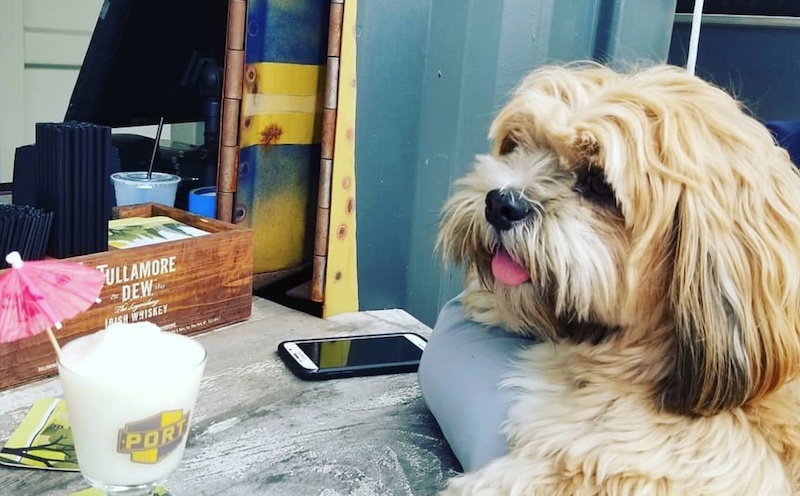 Port
Dogs aren't just welcome at this laidback outdoor bar, they're encouraged. This Ferndale spot's bartenders are friendly, helpful, and excited to meet you and your four-legged friend. Located behind Woodward Avenue Brewers, Port serves up shots, cold beers, frozen drinks, mules, and more. Port, 116 E. Troy St., Ferndale; 248-546-3696; portferndale.com.
Brooklyn Street Local
Despite its limited patio space, Brooklyn Street Local does allow dogs. Using locally sourced ingredients, the breakfast and lunch spot offers egg dishes, poutine (including a vegan option), salads, burgers, coffee, cocktails, and more. Start your day off right and bring your furry friend along with you. Brooklyn Street Local, 1266 Michigan Ave. Detroit; 313-262-6547; brooklynstreetlocal.com.
Grizzly Peak Brewing Co.
Each summer, Grizzly Peak Brewing Co. hosts a Pup's on the Patio event. From March to November, the brewery allows furry friends to chill on its deck with their owners, and it even offers a Pup Menu. The menu features a pup patty, kielbasa covered in peanut butter, salmon, chicken, bacon bites, and doggy ice cream. A portion of the proceeds is donated to the Humane Society of Huron Valley. Meanwhile, owners can indulge in fried cheese curds and buttermilk fried chicken with ease while knowing their pup will leave just as satisfied. Grizzly Peak Brewing Co., 120 W. Washington St., Ann Arbor, 734-741-7325; grizzlypeak.net.
This post has been updated for 2023.