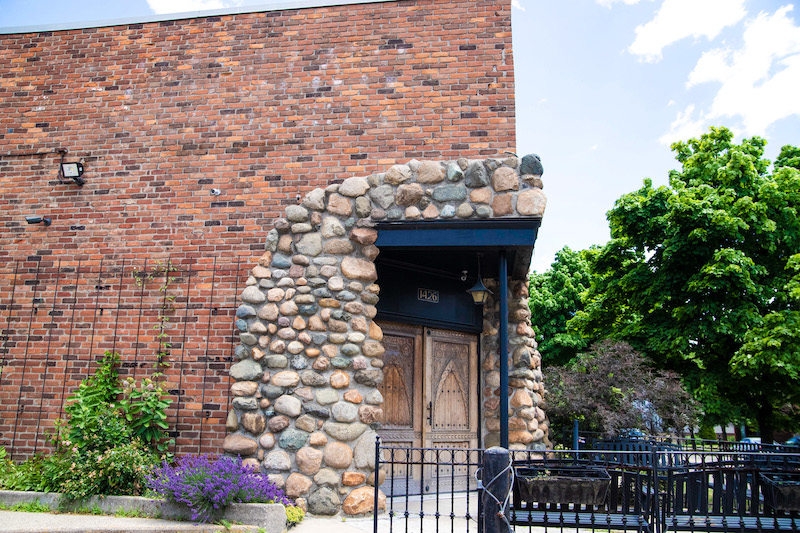 Delta unveils Parallel Reality display board.
The technological innovation, called Parallel Reality, is used in a new display board, more than 20 feet wide, that allows passengers to see their personalized flight information — and only their information.
Celebrate New Year's Eve at one of these Metro Detroit restaurants.
The metro Detroit dining scene has you covered when it comes to celebrating New Year's Eve right. From upscale seatings at The Whitney in Detroit to a 1920's-themed event at Black Pearl in Ann Arbor, find plenty of local restaurants ringing in 2023.
Ralph C. Wilson Jr. Foundation awards $2.6 million to Detroit parks and art.
The funding was awarded to startup nonprofit Detroit Parks Coalition and will go towards the Pistons Neighbors Program, DPC member parks, and more.
Alpino restaurant eyes a winter 2023 opening in Detroit's Corktown neighborhood.
The Alpine Mountains-inspired concept was previously announced over the summer. Alpino's menu will feature traditional dishes from countries along the Alpine Mountains, including Austria, France, Germany, Italy, and Switzerland.
Michigan proposal recount ends in certification.
The conservative activist group, Election Integrity Force, requested a recount of Proposals 2 and 3, which increased voting and abortion rights. On Wednesday, Michigan's top elections panel certified the results, and despite claims of election fraud, found no evidence of widespread cheating or tampering.
Recreational cannabis gets green light in Detroit.
After a yearslong battle to get licenses for recreational marijuana dispensaries and businesses in the city, U.S. District Judge Bernard Friedman has denied a request in a lawsuit that would halt Detroit's licensing process. This opens the door for the city to begin issuing recreational licenses.
An upscale bistro and music venue opens in Detroit.
Soul on Ice opened on Dec. 21 on Livernois Avenue, aka the Avenue of Fashion. Owners Herb and Danielle Sanders say diners can expect soul-food inspired dishes and cocktails, along with live performances.
Two more Amazon Fresh grocery stores are slated to open in metro Detroit.
Amazon Fresh concepts allow shoppers to order products through the Amazon app, then walk in and walk out with the items they pick up. The Plymouth and Dearborn locations join others that are slated for Michigan.
The Peterboro is reopening at the end of the month.
The contemporary Chinese American restaurant opens on Dec. 30 after shutting down for repairs. The Peterboro will host a New Year's Eve dinner.
Carhartt plans a $4.65 million expansion at its Michigan headquarters.
The investment, which is supported by the Michigan Business Development Program, will create 125 new jobs which may include web developers, marketing specialists, sales representatives, and customer service personnel.
---
Want more reads delivered straight to your inbox? Sign up for the Hour Daily newsletter today. 
Facebook Comments