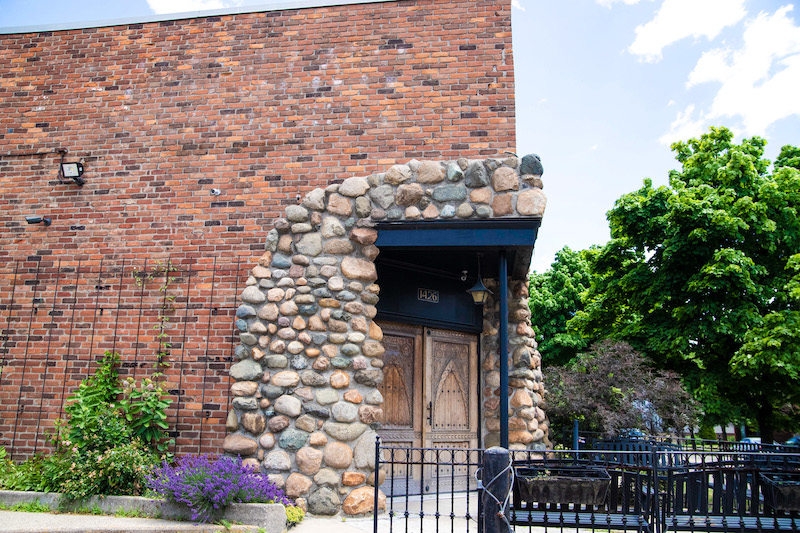 A new restaurant inspired by the Alpine Mountains in Europe is opening in Detroit later this year. Named Alpino, the eatery will be located in Corktown on the corner of Bagley and Trumbull in the building formerly occupied by Lady of the House.
The 3,200-square-foot restaurant will feature an interior reminiscent of "European countryside farmhouses and cabins." Taking inspiration from agriculture found in and around mountainous terrain, Alpino will serve traditional dishes from countries bordering the Alpine Mountains, including Austria, France, Germany, Italy, and Switzerland. Meanwhile, its beverage program will offer lesser-known, affordable wines from the same part of the world as well as cocktails and European-style beers.
Hospitality veteran David Richter is helming the project. The Detroit native established his career in New York City and has worked with the likes of chef Cesare Casella, who created and runs the Italian restaurants Beppe and Salumeria Rosi, and Michael Dorf, founder and CEO of City Winery, which is where Richter last worked as vice president of operations.
Richter and his family moved back to Michigan last year to work on Alpino. "I'm thrilled to be back in Detroit, opening a restaurant in the city my heart never left," he says in a press release. "The culinary scene was being talked about in the cities I was living in, inspiring me to come home and be part of the growth."
Alpino will serve dinner six nights a week. More details will be available — including hiring information and specific menu items — closer to the restaurant's opening date.
Visit alpinodetroit.com to stay up to date.