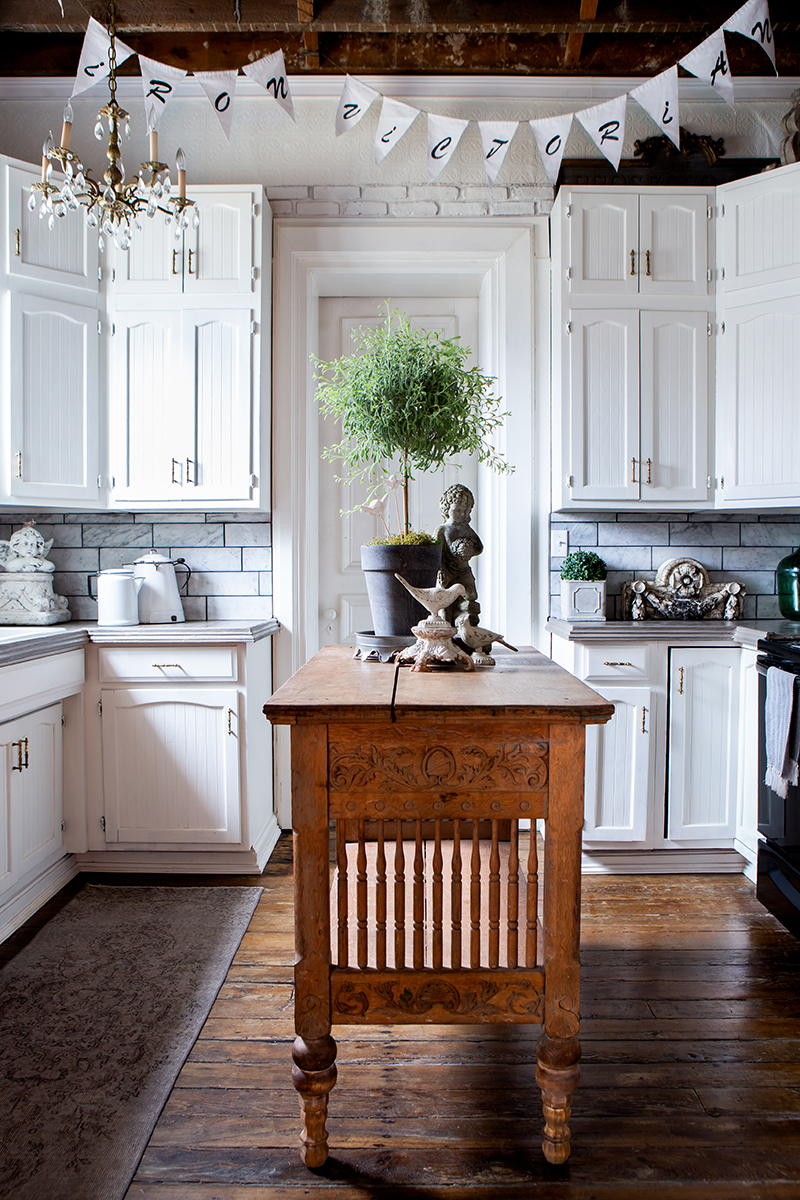 "It was my brother's 30th birthday party and we were picking up a cake in downtown Howell and drove by a giant sign," Michael Pack says before his fiancée, Cristy Mazaris, chimes in to complete his thought. "It was like a billboard-size for-sale sign and we wanted to see inside it so badly." The handsome couple are describing that fateful moment, in the fall of 2018, when they first encountered what they now refer to as the Iron Victorian, the 19th-century historic mansion that would eventually become the place they call "home." They're just three months shy of their June nuptials, and it's not uncommon for Mazaris and Pack to finish each other's sentences.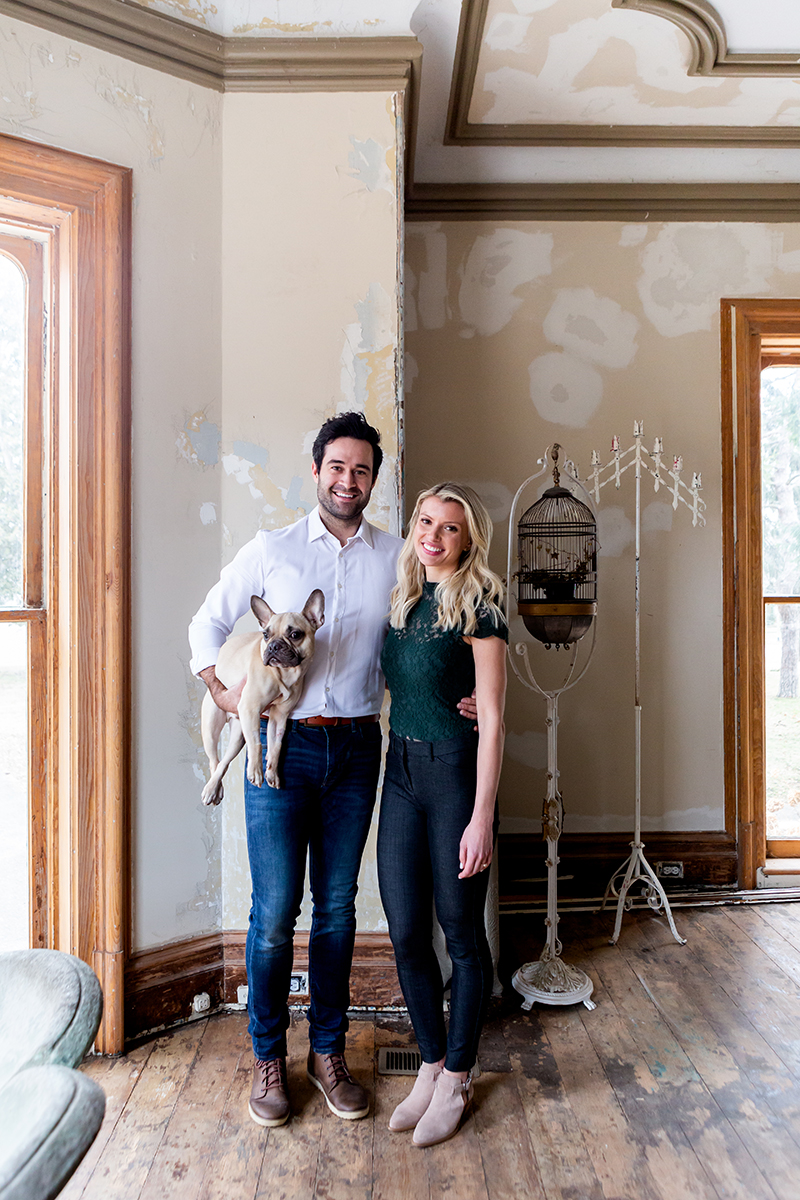 Seated in mismatched antique chairs beneath the glow of a crystal chandelier in the dining room of the grand Victorian home, Mazaris and Pack, 29 and 28 respectively, take turns sharing details of the events that led up to their purchase of the property. Though worn and nearly blockaded with overgrown shrubs and trees, they explain that the stately nature of the 7,000-square-foot home seemed unattainable, laughable even, for the young couple and first-time homeowners.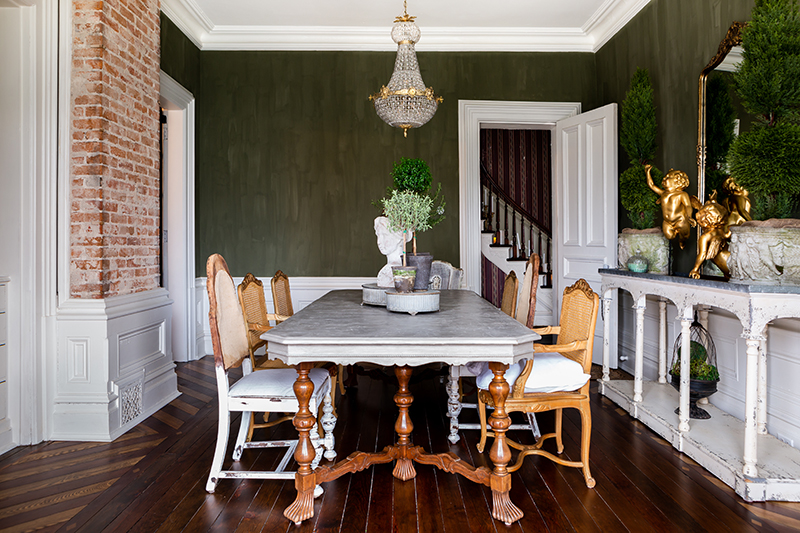 "Initially, the house was almost like a joke," Pack says. "It was so much of a joke," Mazaris continues. The five-bedroom, three-bathroom Iron Victorian sits on just under an acre of land and is complete with a carriage house. On a whim, though, they scheduled a tour of the property, and within minutes of crossing the threshold, everything changed. "We were those people that just wanted to go inside, but when we walked in, we fell in love with it," Pack says. "We started coming back every day, driving by it and pretending it was ours. And then literally a month later …," Mazaris adds. "A month later was when we signed the paperwork," Pack says. In September 2018, the sellers accepted their offer of $300,000. 
The Iron Victorian, formerly known as the Greenaway-Ballard Mansion, was home to four generations of notable figures, including pioneer blacksmith George Greenaway. The couple's name for the home is a nod to Greenaway's metal-working craft. Still, despite its storied history and opulent fixtures, the mansion would eventually sit vacant for nearly a decade before Mazaris and Pack bought it. It would require significant renovations — an undertaking the couple felt comfortable taking on. "All of the architectural details were still here," Mazaris says. "The original molding and doorknobs, the foundation. We knew we could handle it."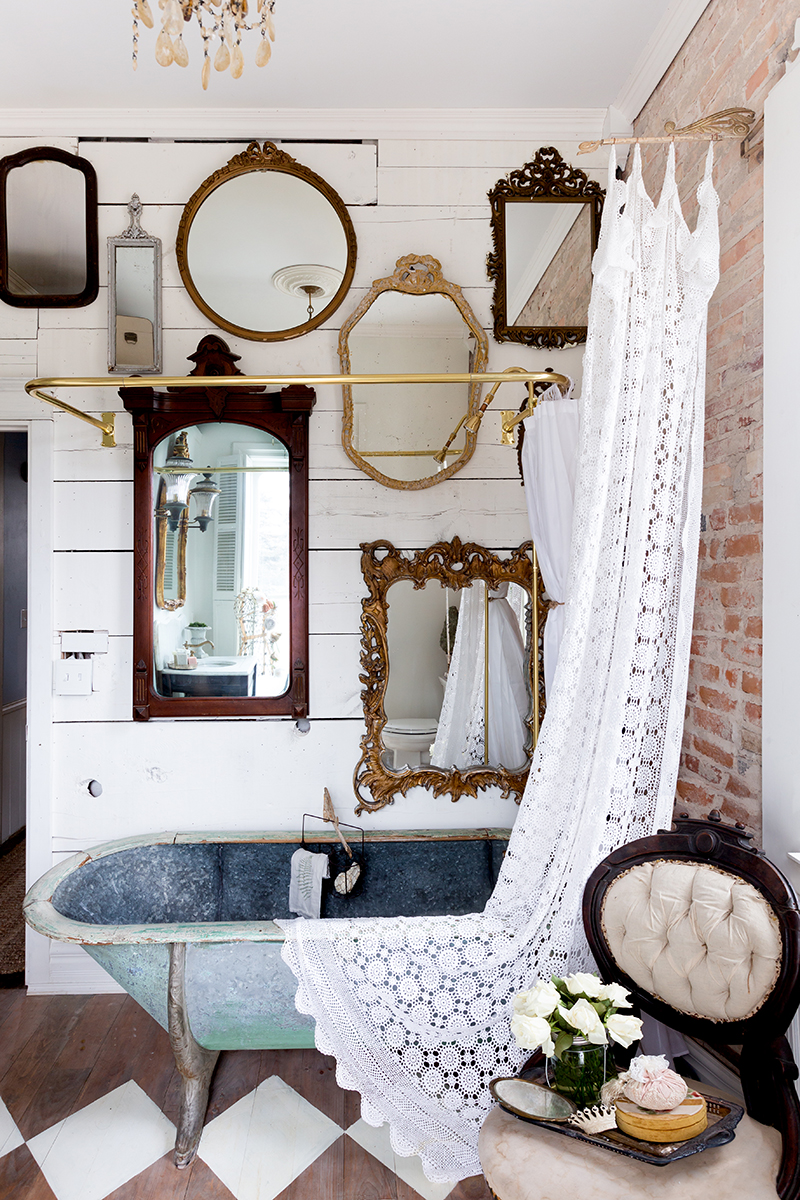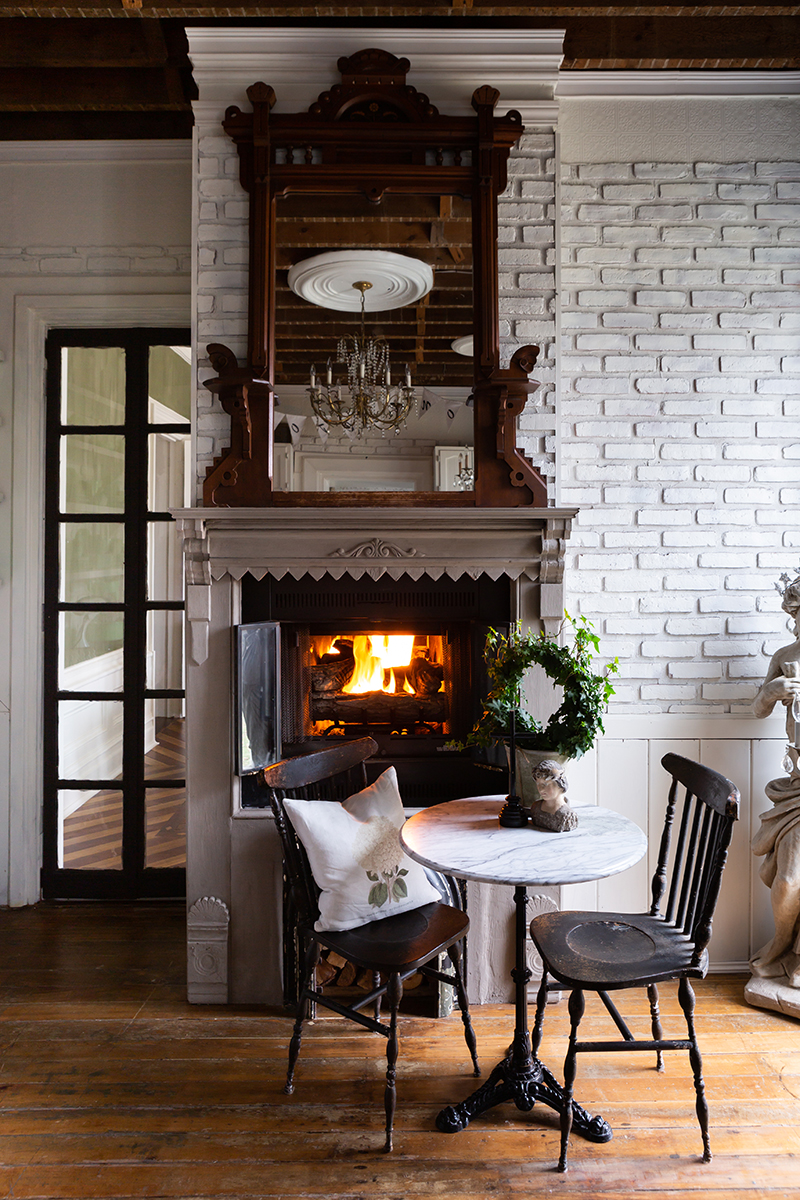 Their confidence was born out of a mutual passion for DIY restorations and craftsmanship, which they'd exercised for years. Mazaris touts her skill in securing interesting finds from local dumpsters and Facebook Marketplace, including various stone statues placed strategically throughout the interior of the mansion. She'd also re-finished furniture pieces, sanding down dressers and restoring them with fresh coats of paint. Meanwhile, Pack comes from a family of craftsmen and grew up building tables with his parents. 
"I even had a blog called Fly DIY Guy where I'd post DIY videos," he says. When it came to restoring the Iron Victorian to its former glory, the couple say their intention was always to handle the handiwork on their own.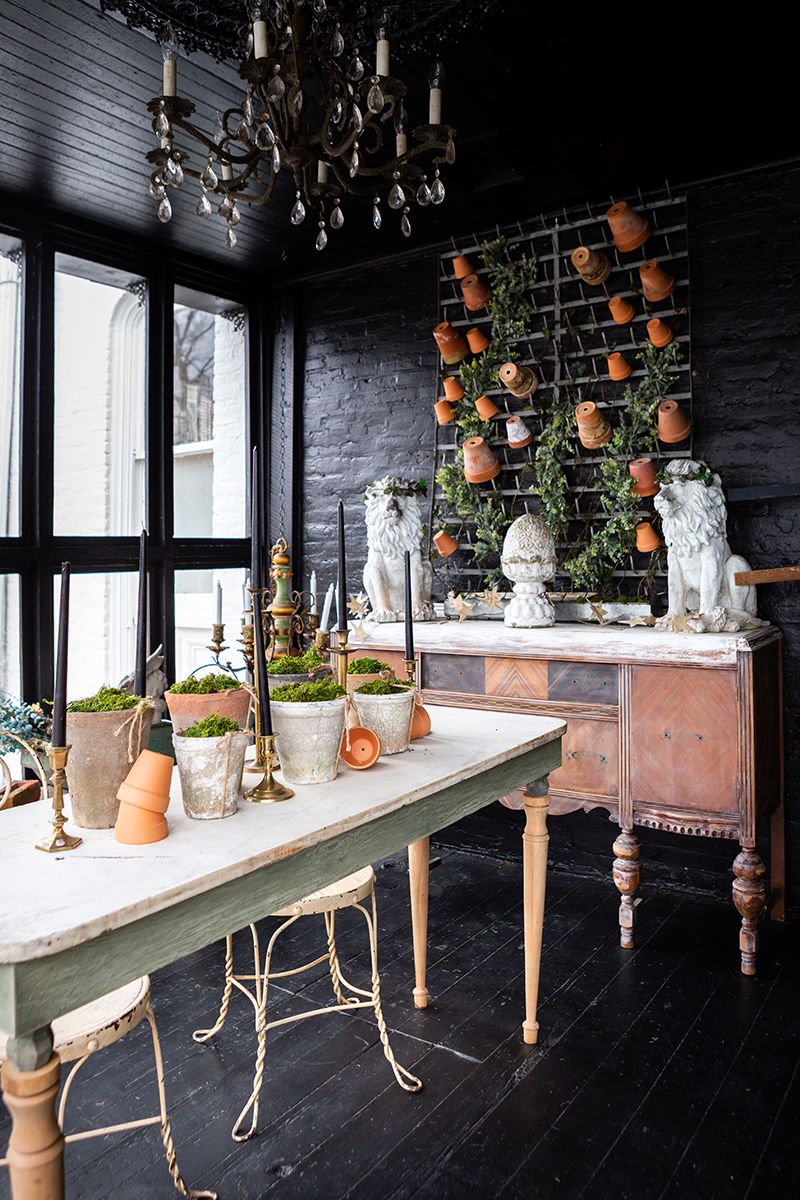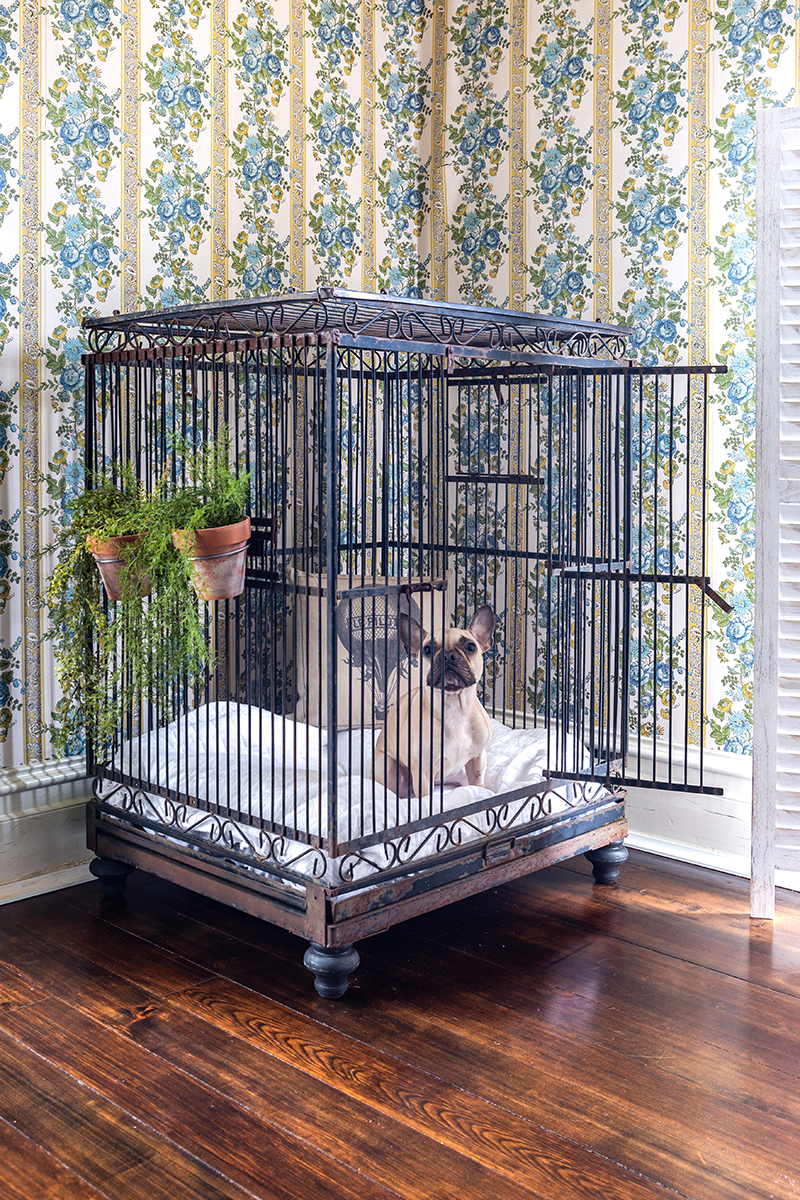 More than a year since their purchase, Mazaris and Pack have completed the exterior of the mansion — they tackled all of the landscaping with the help of Pack's mother, and updated the home itself with a fresh coat of white paint — the kitchen, dining room, conservatory, master bathroom, guest bedroom, and a first-floor parlor that, for now, duals as the couple's master bedroom. 
They hope to complete the remaining rooms on the first and second levels in the next year, and eventually to convert the basement into a workspace for Pack and the attic into a comfy movie theater — "We'll do that when we're 70, maybe," Mazaris jokes.
For now, the two are halting all projects to focus solely on finalizing plans for their summer wedding, which they'll host at the mansion. Naturally, they're taking a DIY approach to the occasion. "We've got 40 church pews stacked up in the garage right now," Pack says.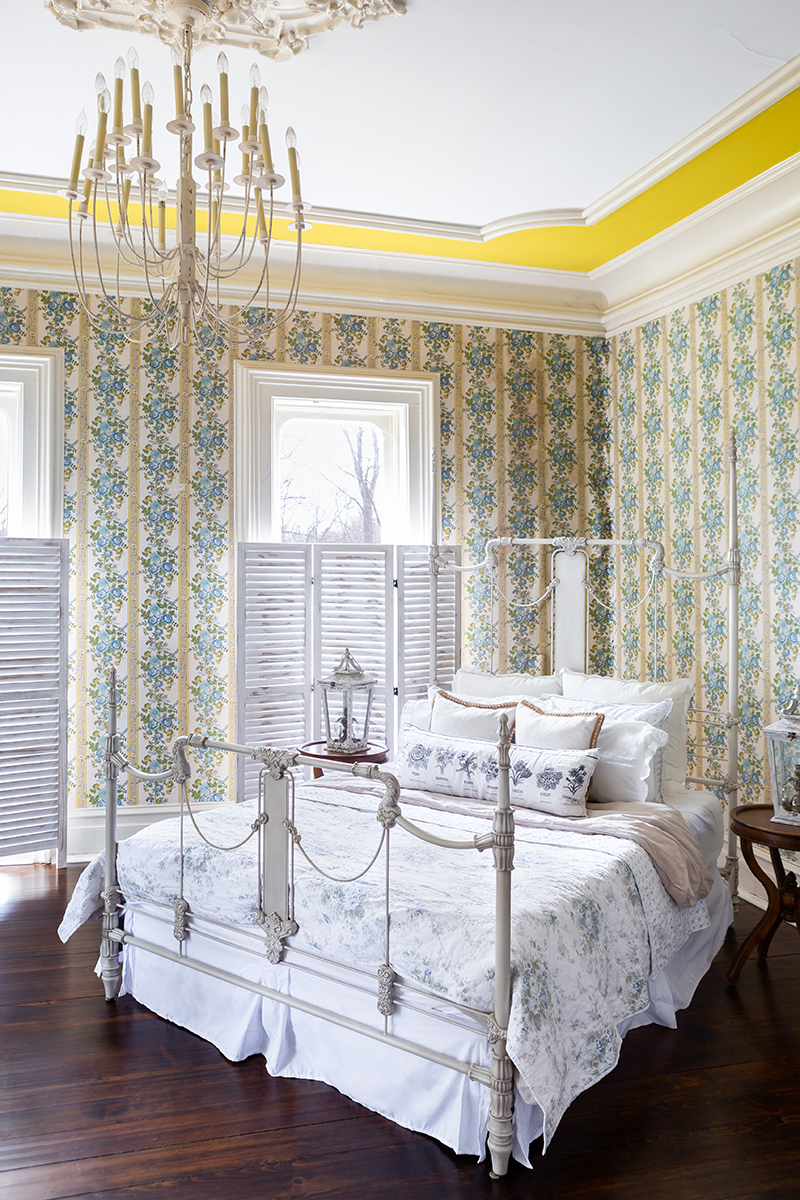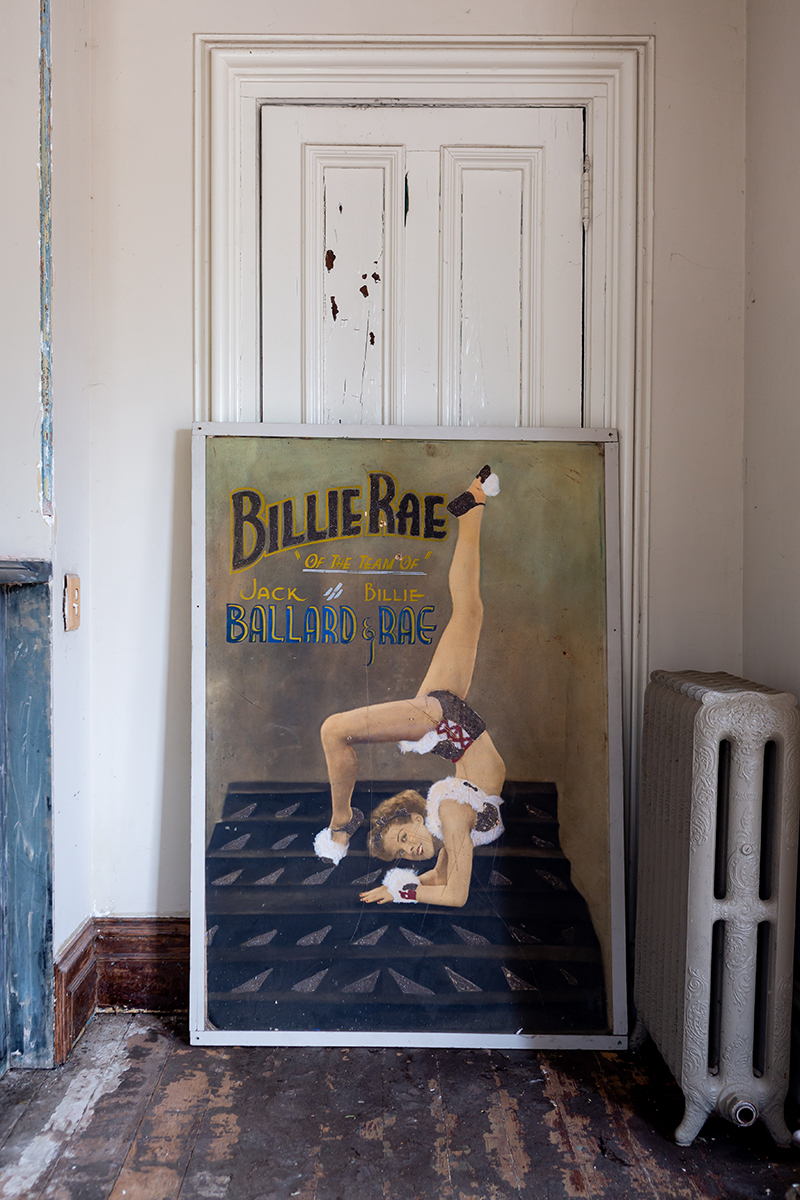 Facebook Comments