Board an aircraft to stay at 2019's trendiest hotel. Zip down a railroad track that leads to a Canadian metropolis or let the open roads take you on a voyage of discovery to a great American city. Whatever method of transportation for your next vacation, get to these cities in six hours or less from Detroit.  
---
Planes
Mexico City
The capital city is rich in historic Mexican institutions like the Museo Nacional de Antropologia (National Museum of Anthropology) and Palacio de Bellas Artes (Palace of Fine Arts), centuries-old architecture, and authentic fare courtesy of street vendors and a number of popular restaurants. But, if global fusion is more your speed, consider checking out spots like Masala y Maiz, an eatery that combines Mexican and Indian flavors. A standout dish from the restaurant is the Patra, which features ingredients like chickpea and tamarind paste with toasted coconut and green coconut chutney. Another unexpected and equally satisfying find is the Ryo Kan, a hotel based in the Cuauhtémoc neighborhood, known as Mexico City's unofficial "Little Tokyo" district. The hotel's minimal exterior and interior, as well as its approach to service, is inspired by Japanese culture with a hint of Mexican flair. Wind down after a busy day of sightseeing by soaking in a Japanese thermal bath or indulging in one of the trendy hotel's many tranquil Mexican spa treatments.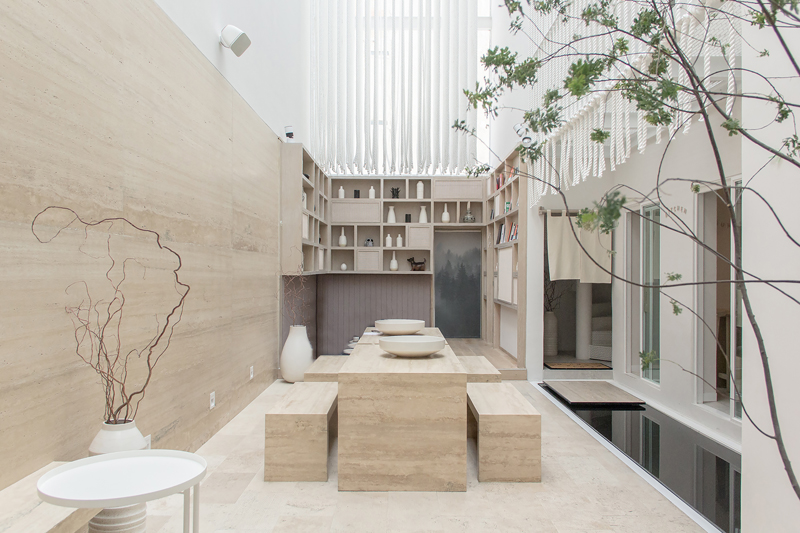 Houston
Situated near the Texas Gulf Coast, Houston is near 400 miles of coastline and offers up dozens of museums, shops, and innovative dining choices, like the soon-to-open Lyric Market. A sign that Houston's culinary community has its pulse on what's new, the roughly 30,000-square-foot food hall will house up to 24 dining options at a time. The city is also home to a number of scientific hot spots, including the sustainably built Discovery Green park, the Texas Aviation Hall of Fame, and Space Center Houston. Alongside its usual exhibits, the latter offers up VIP experiences fit for the whole family. Embark on the Level 9 Tour, which gives a behind-the-scenes look at the NASA Johnson Space Center, or enjoy Lunch with an Astronaut to hear first-hand stories about outer space. Wrap up the day in luxury at the Post Oak Hotel at Uptown Houston. Opened in 2018 by Tilman Fertitta, the billionaire owner of the NBA's Houston Rockets, the 250-room hotel is home to high-end digs, including a 5,000-square-foot presidential suite that features private elevator access, a media room, and private terrace. 
New York City
New York City has welcomed a new neighborhood into the fold. Hudson Yards, which launched in March on Manhattan's west side, is home to 14 acres of public grounds, 4,000 residencies, and a public school. But, most attractive to out-of-town visitors is undoubtedly the neighborhood's more than 100 retailers, its lineup of fine-dining options, and the Vessel, an eye-catching 2,500-step stairway that's revered for its views and unique shape. Take in all the site has to offer from morning to night by staying at the Hudson Yards-based Equinox Hotels. Slated to open in June, the hotel is the luxury fitness company's first foray into hospitality. If your limit for shiny structures reaches its capacity, consider exploring outside the city. Take a scenic two-and-a-half hour drive northwest of NYC, and you'll find yourself in the Catskills, a part of the Appalachian Mountains that was the host site of the 1969 Woodstock Music Festival. The Catskills-based Bethel Woods Center for The Arts aims to preserve the rich history of the iconic music gathering and has curated an exhibit dedicated to its 50th anniversary.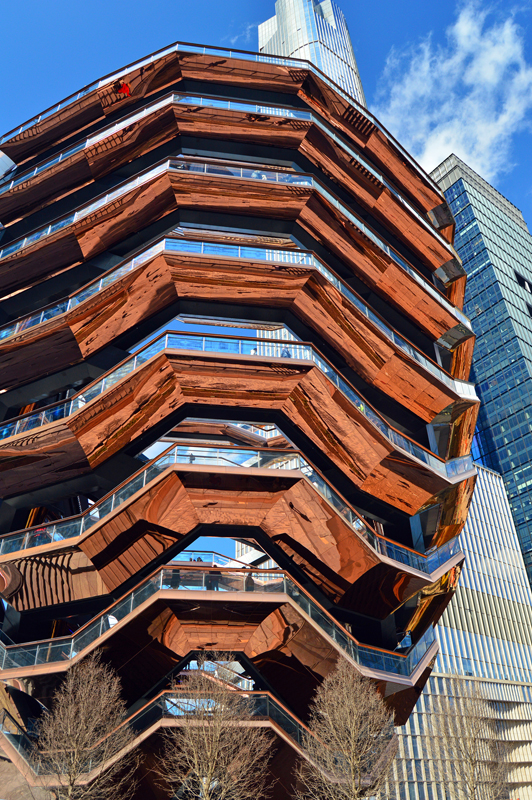 ---
Pro Tip
Think twice about bulkhead or exit row seats," says Scott Hunter, chief experience officer of Cruise & Travel Experts with Scott the Traveling Man in Rochester Hills. "The extra legroom is great, but you don't have a seat in front of you to store a small bag under. It's inconvenient to have to keep getting up to retrieve your items from the overhead compartment instead."
---
Trains
Chicago
A picturesque train ride on a nice day is one of the best ways to get to Chicago. And while standards like Cloud Gate, commonly known as The Bean, the museum circuit, or Navy Pier never get old, this trip, step out of your comfort zone and try something new. Chicago has a thriving comedy scene, hallmarked by The Second City — the improv comedy troupe of which Detroiter (and Hour Detroit's April cover star), Tim Meadows, is an alum. The company's May shows include Algorithmic Nation or The Static Quo, and the classic The Best of Second City. During the day, pay a visit to Aire Ancient Baths. The 20,000-square-foot bathhouse, which opened in late 2017, is modeled after Greco-Roman thermal baths and offers a variety of massages and body exfoliating treatments with nourishing ingredients like Himalayan salt. Deep-dish pizza is a must while in the Windy City. Try Lou Malnati's Pizzeria. For a more international culinary experience, try Yugen, a contemporary Japanese restaurant that took the place of Curtis Duffy's Grace, in November 2018.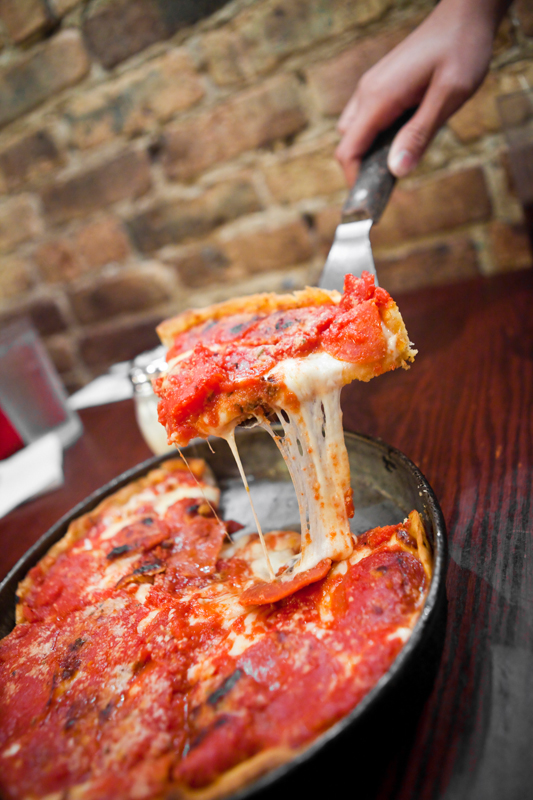 Kalamazoo
Just a three-hour train ride away, Kalamazoo is the perfect place for Michigan's east coasters to explore the state's western side. When the weather is warm, one of the best ways to see the city is by kayaking. The Kalamazoo River runs through downtown so you can paddle through on your own or get chauffeured across, courtesy of bed and breakfasts like The Kalamazoo House. Either way, make sure to stop at Arcadia Brewing Co., a British-inspired brewery with an American-brewed stable of beers that's right on the riverfront. If you prefer to stay dry, bike or hike through the Kalamazoo Nature Center, W.K. Kellogg Experimental Forest, or River Oaks County park. A year-round must is a trip to Heritage Guitars. The guitar manufacturer is related to the iconic Gibson Guitars, which was established in Kalamazoo and later relocated to Nashville. Gibson's instruments have been played by musical legends such as Elvis Presley, Slash, and B.B. King. Take a tour through the Parsons Street facility to learn more about guitar construction or, consider having your own built in their custom shop!
Toronto
Often mistaken as Canada's capital, Toronto is the largest city of our northern neighbor, which means there is no shortage of things to do. Catch a glimpse of the city's thriving arts scene at the Museum of Contemporary Art Canada (MOCA). MOCA brands itself as a "listening museum," a place for artists to display their work but also engage in a productive dialogue with viewers and the community at large. On Sept. 21, the 75-day Toronto Biennial of Art will launch — a citywide exhibition that will showcase the best of local, national, and international contemporary art. For accommodations, look no further than the luxurious Hotel X Toronto, a waterfront property in downtown Toronto. The hotel offers scenic views of all of the city's top landmarks including the CN Tower and Lake Ontario. It's also within walking distance of exciting eateries such as the acclaimed Edulis Restaurant, which offers a seasonal menu of sophisticated Canadian dishes featuring a mix of seafood and vegetables.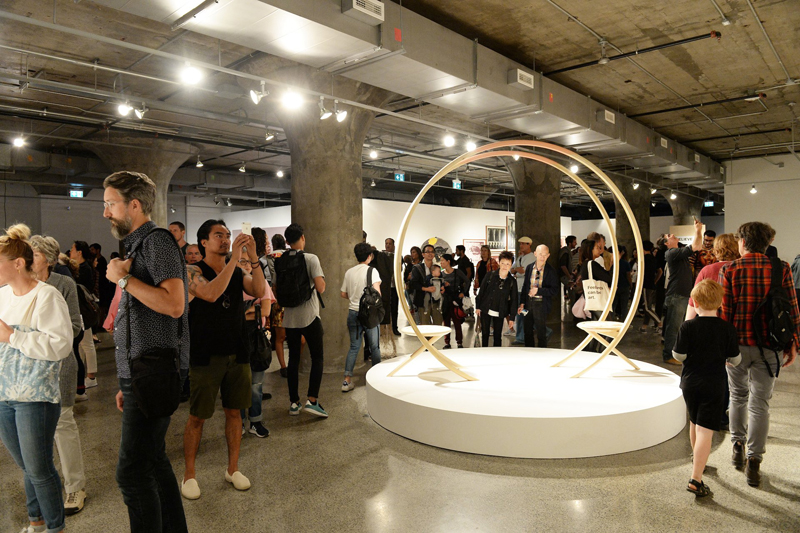 ---
Pro Tip
"I recommend having a pair of good ear plugs, a neck pillow, an eye mask, headphones, and comfortable clothing to make your time on the train more comfortable," says Sanya Weston, owner of Novi-based Your Premier Travel Service. "More importantly, make the choice to check your bags. It's worth the few extra bucks to avoid having to lug your luggage around the tight confines of a train cabin."
---
Automobiles
Pittsburgh
A great American manufacturing city similar to our own city of Detroit, Pittsburgh offers the perfect home-away-from-home weekend getaway. Though it's the "Steel City," Pittsburgh's charming streets and quaint alleyways are anything but industrial. Start your day with an espresso and open-faced Danish sandwich at The Bureau, a trendy new java café that opened within the houseware and lighting store Schoolhouse Electric & Supply Co., last October. Then, head to The Andy Warhol Museum — Pittsburgh was the hometown of the iconic American artist — to view some great works of pop-art. Catch a baseball game at PNC Park or take a stroll through the  idyllic Phipps Conservatory and Botanical Gardens, which boasts 23 distinct gardens, 14 greenhouses, and is registered as a historic landmark. For dinner, Pittsburgh has countless options that cater to every palate, but we recommend Altius. The contemporary American restaurant, which made OpenTable's Diners' Choice list in 2018, features a range of sophisticated and satisfying dishes such as the grass-fed steak tartare served with arugula pesto and foie gras mousse. Reservation for two?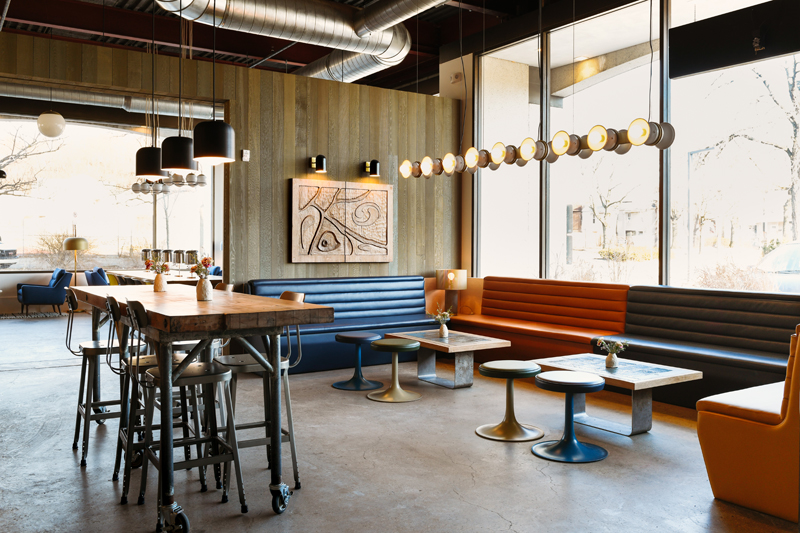 Nahma Township 
This civil township in upper Michigan's Delta County, is the place for those who want to get away — and we mean really get away. Nahma sits at the base of the Hiawatha National Forest, an almost 900,000 acre, federally protected swath of land located between Lake Superior, Lake Huron, and Lake Michigan. Hike, bike, or ride horses  across the park's numerous trails, fish while overlooking the scenic shorelines, or camp underneath the starry open skies. If you prefer a few more amenities, book a room at Milkweed Inn, a small  bed and breakfast operated by acclaimed Chicago-based chef Iliana Regan and her wife, Anna. Regan is widely known for her use of sustainable and foraged foods, and that's exactly what drew her to this location in Michigan's Upper Peninsula. Reservations include a Saturday-night tasting menu featuring ingredients from the Inn's garden. Act fast. Though the Inn is slated to open this August, at press time, reservations were already booked up through September.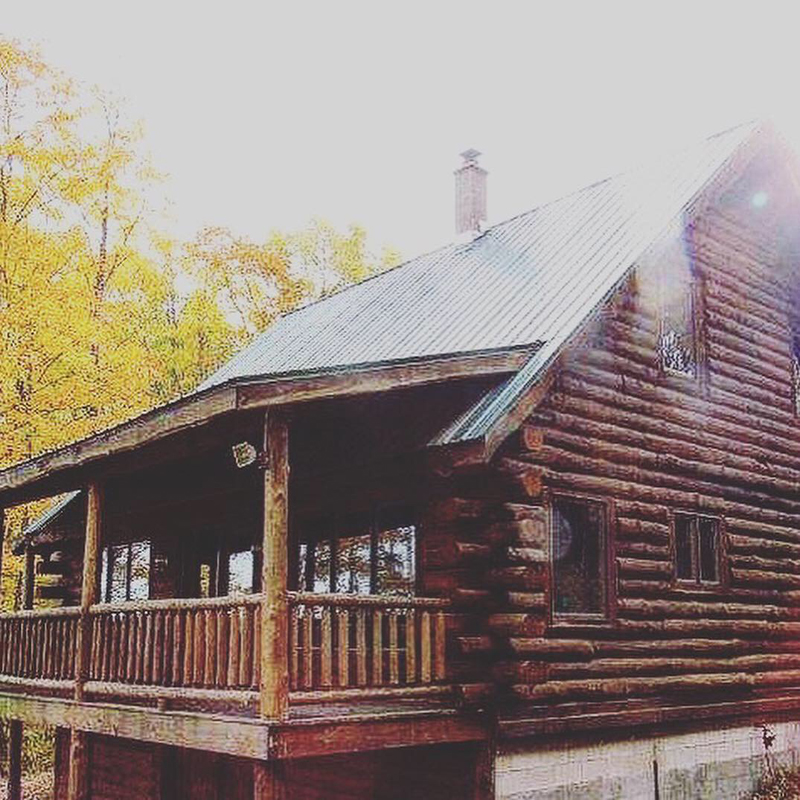 Porter, Indiana 
With a population of under 5,000, Porter, Indiana may seem like an unlikely destination for a road trip. A new recognition for the Indiana Dunes National Park, however, has given the small-town city an edge. While already attracting more than 2 million visitors per year — an annual visitation number comparable to those of landmarks such as Mount Rushmore, Yosemite National Park, and Yellowstone National Park — the park's recent designation as the country's 61st national park will likely draw an increasing number of tourists to the site. Fifteen miles of Lake Michigan shoreline lends for picturesque sand dunes whose trails are ideal for guided hiking tours and beaches perfect for water sports. Nearly a four-hour drive from Detroit, the Indiana Dunes National Park is a natural wonder to witness. While you're in town, embrace the small-town feel and stay at one of northwest Indiana's many bed and breakfasts. The colonial Valparaiso Inn located in neighboring Valparaiso, Indiana, just a 20-minute drive from Porter, offers charming suites fashioned with antique furnishings.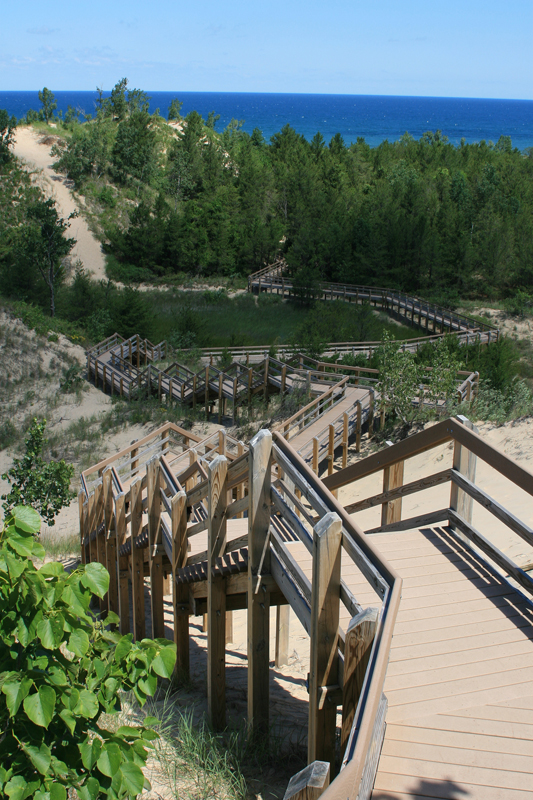 ---
Pro Tip
"If your mode of transportation is an automobile, and you are renting a vehicle, double-check that your credit card covers the rental insurance," says Klaudia Jakubiak, influencer behind the Instagram account @thetravelcritic. "If so, skip out on purchasing additional insurance — it will save you money! Also, don't forget to download all the best podcasts to help the time pass."
Facebook Comments