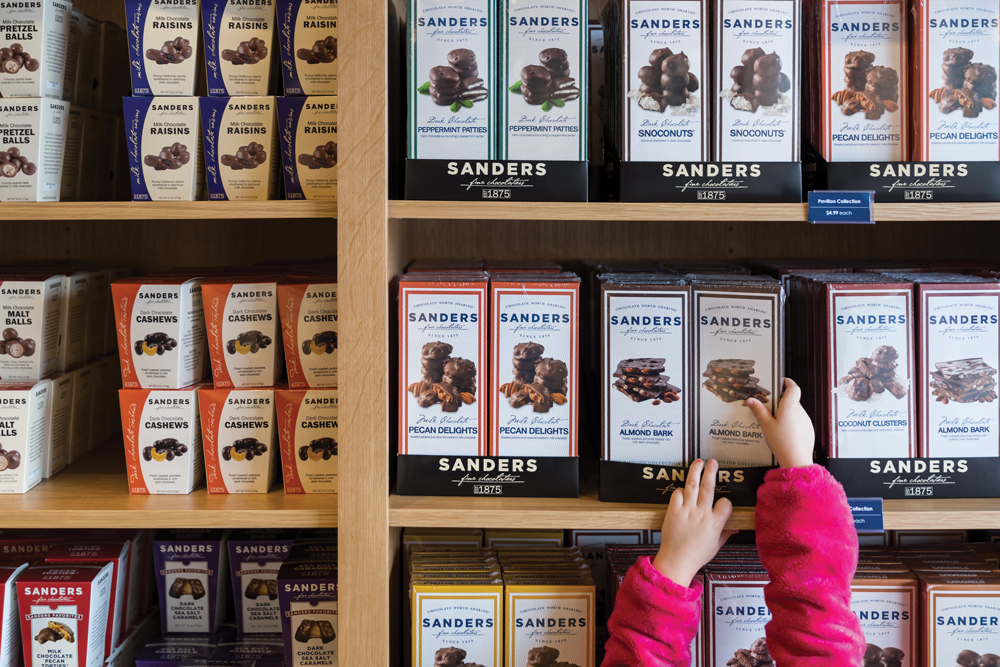 A trip to Sanders has been a treat for Michigan kids (and their elders) for generations. And of all the tempting concoctions, the hot fudge cream puff has been the epitome of the experience, ever since Fred Sanders Schmidt shed his last name to become just Fred Sanders, and establish his brand that has fed the local sweet tooth since 1875.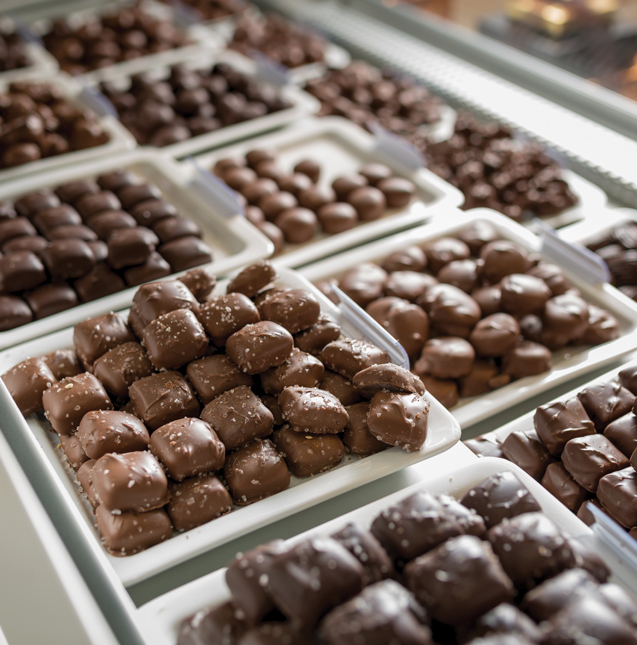 Despite many other temptations for dessert lovers, the pastry filled with ice cream and dripping with glossy dark chocolate has always reigned supreme among the treats (although some might make a strong argument for the Bumpy Cake).
The tradition continues under the Sanders name, although the company has been owned by Morley's Candy for 15 years now. Morley's is no slouch itself, having been established in 1919.
The eye-catching timbered building in Clinton Township was recently turned into Sanders' completely updated chocolate and ice cream store and headquarters. It's a handsome building Sanders and Morley Candy Makers President Ron Rapson calls "Old Bavarian style," with its rustic timbers against a white background atop a brick foundation.
And at that store, the kids of today get an experience that earlier generations couldn't have imagined. The building on Hall Road (M-59) offers much more than a soda fountain — though it does have the marble counters and shelves stacked with boxes of candy.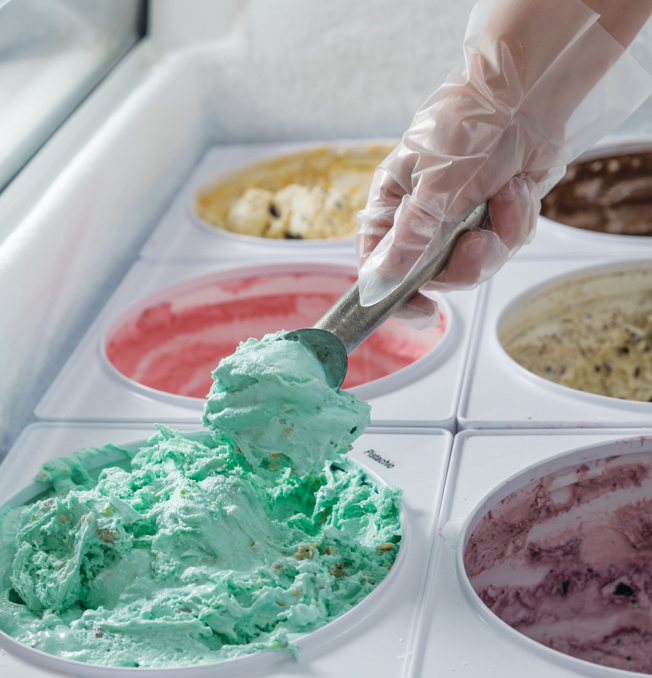 And how about not one, but two, chocolate fountains? And there's a glassed-in kitchen, where patrons can get a first-hand look at what goes into mixing the chocolate and making the cookies and signature cream puffs.
The observation deck is open daily, and guided tours are also available. The only things not made on the premises are the ice cream and Bumpy Cake (which are made in a separate facility). There are 50 seats and a large outdoor seating area in suitable weather.
The Sanders name is known not just locally, but across the country now. Michigan, however, is still the only place to find Sanders stores.
But there's only one like the flagship.
---
23770 Hall Rd., between Gratiot Ave, and North Groesbeck Hwy., Clinton Township; 586-464-5372; sanderscandy.com. 9 a.m-9 p.m. Mon.-Sat., 11 a.m.-6 p.m. Sun. 
Facebook Comments