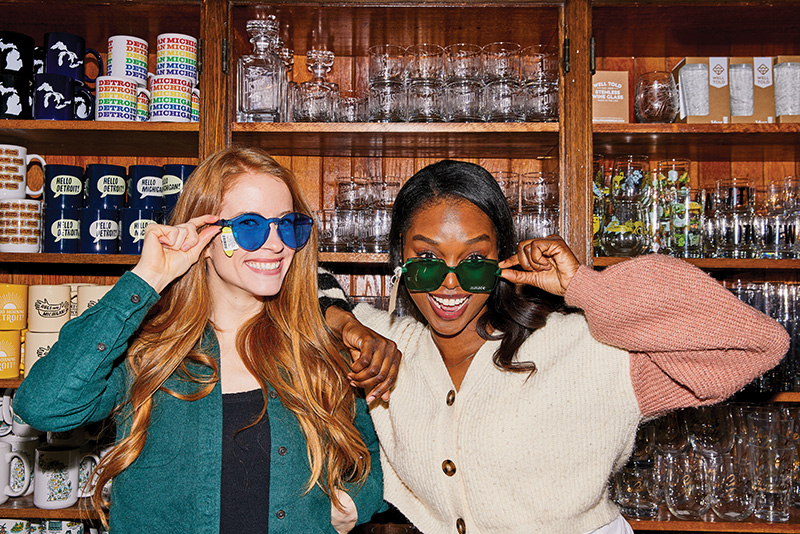 Dress to impress at The Peacock Room
With two locations in Detroit, this glittery boutique should be top of your list if you're determined to turn heads at that special event. The Peacock Room has it all, from vintage and vintage-inspired dresses, accessories, and jewelry to home decor and cheeky knickknacks. Detroit: facebook.com/peacockroom
Update your wardrobe at Bird Bee
This shop, located on the edge of downtown Detroit's Capitol Park, is a must-visit for stylish, on-trend women's clothing and accessories and gifts. Shop denim, athleisure, dresses, shoes, candles, and even pillowcases at Bird Bee's brick-and-mortar or online — all "for the expressive and edgy soul." Detroit: shopbirdbee.com
Unearth hidden gems at Odd Fellows Antiques

 
Spend an afternoon traipsing through a 100-year-old historic building in Berkley and sifting through two floors of vintage furniture, decor, artwork, and more. Each booth at Odd Fellows Antiques is jam-packed with one-of-a-kind treasures — from the charming to the bizarre — courtesy of 50 different dealers. Berkley: oddfellowsantiques.com
Discover ceramics at Pewabic Pottery

 
Shop handcrafted tiles, vases, ornaments, bowls, and more at this Detroit nonprofit, founded in 1903. Keep an eye out for its signature iridescent tiles (featured on buildings around the city). Bonus: Pewabic Pottery is also a ceramic arts education center, so you can sign up for a hands-on workshop and learn how to mold clay or glaze tiles. Detroit: pewabic.org
Cop a new pair at Burn Rubber

 
Sneakerheads wide and far flock to Burn Rubber, a downtown Royal Oak sneaker boutique stocked with all the beloved brands: Nike, Adidas, Puma, Reebok, Converse, and more. Shop the classics, the hottest new releases, streetwear, and accessories — and play a couple of arcade games while you're there. Shop in store or online; download the store's app to stay up on the latest exclusive releases. Royal Oak: burnrubbersneakers.com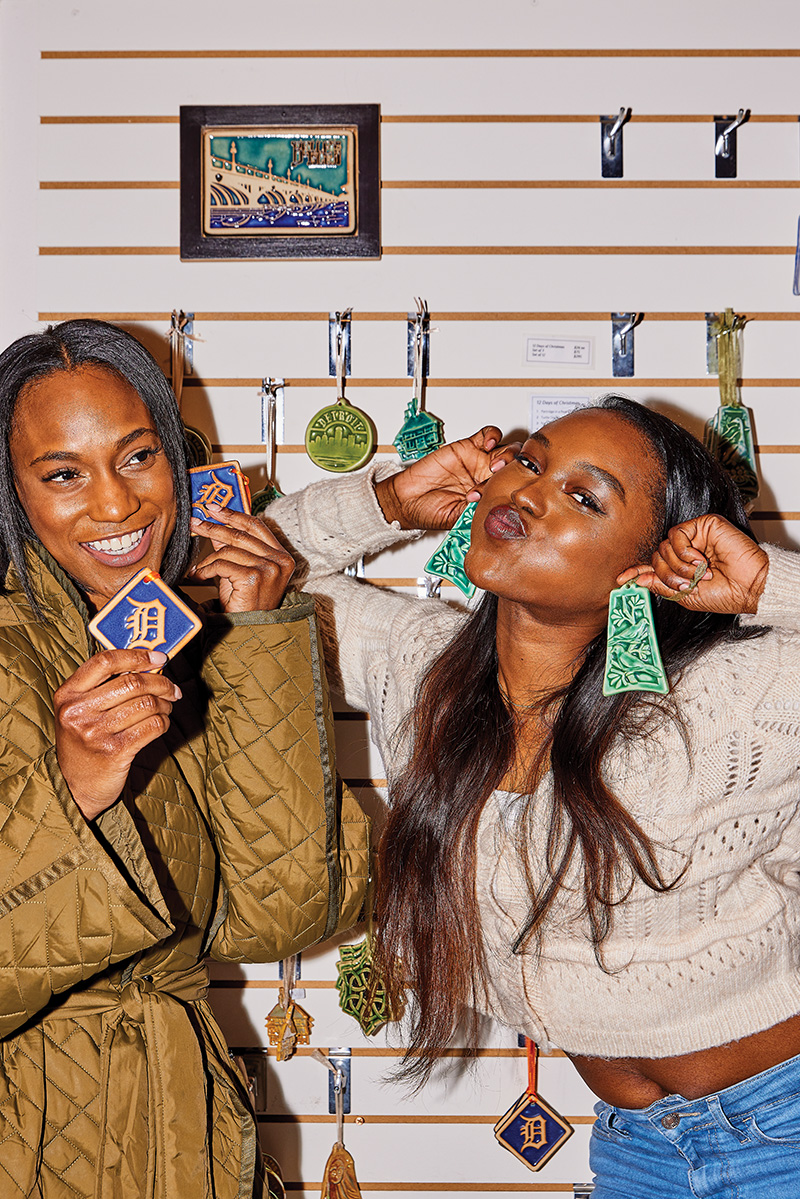 Get glammed up at The Lip Bar

 
Browse lip color, bronzers, eyeshadow palettes, brushes, and everything else you need for a polished beauty look at The Lip Bar, founded and owned by women of color. Get to know this homegrown vegan and cruelty-free brand that went from a rejection on Shark Tank to having its products grace the shelves of major retailers across the country, including Target and Meijer. Detroit: thelipbar.com
Grab a timeless piece at Shinola
The company that brought watch manufacturing back to the United States 10 years ago has been a worldwide brand for some time now, selling not only watches but also jewelry, eyewear, candles, and leather goods like bags, belts, and wallets — all manufactured in Detroit. Shinola's flagship location on Canfield Street in Midtown even features a coffee shop and a furniture showroom. Various locations: shinola.com
Shop till you drop at Somerset Collection
Spend a day exploring more than 180 retailers, from your beloved household names across fashion, home decor, food, and tech to high-end luxury brands. It's no wonder French fashion house Hermès chose Somerset Collection for its first Michigan location, which opened last year. Troy: thesomersetcollection.com
Breathe new life into old fashions at vintage clothing shops
If you're looking for a standout item or want to scratch that shopping itch without spending a ton, visit one of metro Detroit's many thrift or vintage shops, like Lost and Found Vintage in Royal Oak, which stocks two floors of garments spanning several decades. Also of note are The Lowry Estate in Farmington (fashions from the '70s, '80s, and '90s), Old Soul Vintage in Detroit (hand-picked items "that tell a story"), and Rat Queen Vintage in Hamtramck (which specializes in "creepy, weird shit and pretty things"). Royal Oak: lostandfoundvintage.com; Farmington: thelowryestate.com; Detroit: shopoldsoulvintage.com; Hamtramck: facebook.com/ratqueenvintage
Explore the suburbs in these downtown shopping districts

 
We heart downtown Detroit, but there are plenty of spots to see and be seen outside of the city. Walk the charming streets of downtown Birmingham and stop into its shops for fashionable womenswear, menswear, and children's clothing — and catch a movie at one of the two theater complexes. Downtown Rochester has more than 400 shops, restaurants, and businesses and is surrounded by parks, trails, and water — plus it has a great holiday lights show. Over on the east side, downtown Grosse Pointe Park boasts many charming boutiques and independent shops along Kercheval Avenue, including the 70-year-old family-owned hardware store Pointe Hardware & Lumber (featured in the Clint Eastwood film Gran Torino). Birmingham: allinbirmingham.com; Rochester: downtownrochestermi.com; Grosse Pointe Park: grossepointepark.org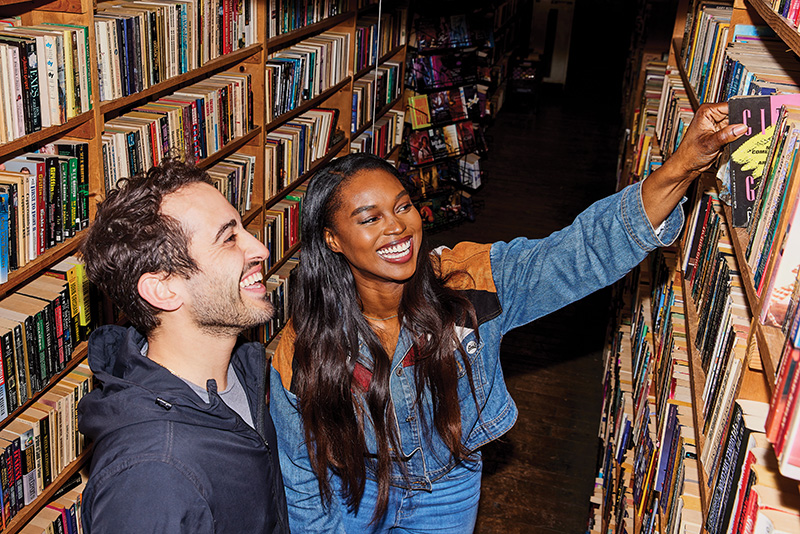 Get a custom suit at Tailored Detroit
Peruse slick mens-wear at Tailored Detroit. The shop, which is located just east of downtown Detroit, offers styles ranging from crisp suits and sport coats to soft knits and well-fitting denim. For your wedding day or other formal occasion — or in case you just feel like adding something special to your wardrobe — schedule a consultation to get fitted for a made-to-measure custom suit. Detroit: tailoreddetroit.com
Grab a good read from an independent bookstore
Savor that new-book smell by with a copy of that new release or a childhood favorite from one of the several local bookstores. Along with selling paperbacks and hardcovers, Source Booksellers in Midtown Detroit also regularly hosts community discussions and events. Also visit Literati Bookstore in Ann Arbor, Pages Bookshop and John K. King Used & Rare Books in Detroit or Ferndale, or, for comic books, Vault of Midnight, with locations in Detroit and Ann Arbor. Ann Arbor: literati.com; Detroit: pagesbkshop.com, Detroit, Ferndale: johnkingbooksdetroit.com; Ann Arbor, Detroit: vaultofmidnight.com
Brighten up your space with new home goods

 
If you're looking for Detroit-themed, Michigan-made goods (or a variety of other treasures), you would be hard-pressed to find two better places than City Bird and Nest in Cass Corridor of Detroit's Midtown neighborhood. Or head to Clawson and visit Leon & Lulu, where you'll find decor, gifts, and furniture. You can also chat with in-store consultants for design help or even just a second opinion. Detroit: citybirddetroit.com; Clawson: leonandlulu.com
Select fresh produce and more at these farmers markets

 
Spend a Saturday morning walking the sheds at the historic Eastern Market in Detroit, shopping the fruits, veggies, and more, courtesy of Michigan producers. Or, visit the slew of local vendor booths showcasing everything from jewelry to artisan soaps. Farther north, the Royal Oak Farmers Market is another community mainstay, offering produce, meats, cheeses, and more on Saturdays; on Sundays the space is home to the Royal Oak Flea Market. Detroit: easternmarket.org; Royal Oak: romi.gov
---
Panelist Picks 
Marv Neal
Fashion and editorial stylist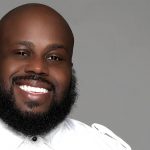 "The husband-and-wife team — Anthony 'Koolaid' Temple and Melody Temple — that own Royal Oak clothing brand AYV x Fresher work as a unit, offering his and hers streetwear options and accessories.
"Cream Blends is another Royal Oak husband-and-wife team. Their body oils, butters, scrubs, and creams are to live for.
"When I was a teenager, and into my early 20s, we would shop at Simply Casual to express our fashion flair, and in 2022, I'm still rocking these clothes. They're legendary!"
Aki Choklat
Chair of fashion design at the College for Creative Studies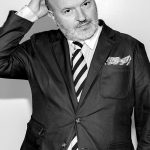 "I always go into the Carhartt flagship to look for basics. I love oversized sweaters and basic tees. Also, every time I go to Europe, beforehand, I stock up on gifts, since my friends and family over there love it. 
"Atelier_Det is an appointment-only spot for carefully selected menswear vintage pieces: truly unique workwear and Americana, often with a Detroit theme. The brand is the brainchild of fashion designer Darren Barrowcliff. 
"B_KS@ is the only place to buy up-to-date fashion magazines and other publications. Ruben Cardenas, the owner, is a passionate magazine and fashion enthusiast, making this Siren Hotel bookstore a must for any fashion lover."
---
New & Notable
Coup D'etat
Shop stylish but eclectic womenswear and accessories, plus jewelry, books, skin care, and even candlesticks at this Detroit boutique that opened in November 2019. Detroit: shopcoupdetat.com
BYOC Co.

 
This zero-waste store in Ann Arbor aims to reduce consumption of single-use containers by inviting visitors to "Bring Your Own Container" to fill up with household cleaners and personal care products. Also shop other eco-friendly items like reusable "paper" towels. Ann Arbor: byocco.com
Mongers' Provisions

 
Offering meats, cheeses, specialty chocolates, charcuterie, jams, and more, this shop has garnered attention in Midtown Detroit, and it recently opened a second location in Berkley. Psst: The Wagyu pastrami is otherworldly! Detroit and Berkley: mongersprovisions.com
Spectacle Society
This optical boutique supports independent eyewear designers and brands, including Bevel, Nine, and Kirk & Kirk. Grab your prescription and schedule a one-on-one consultation. Detroit: spectaclesocietydetroit.com
Busted Bra Shop
This shop — offering custom-fitted bras sizes A-O, plus other intimates and swimwear — has been a Detroit staple since 2013 but now has five locations, including its flagship store in the historic Jefferson-Chalmers business district. Detroit, Rochester Hills,
Ann Arbor: bustedbrashop.com
---
Paris Giles has been a writer and editor for 10 years, taking a special interest in art, culture, and fashion. When she's not working, it's not unusual to find her shopping for vintage earrings and other knickknacks. She is a former editor at BLAC Detroit Magazine.
---
This story is from the April 2022 issue of Hour Detroit. Read more in our digital edition.