9 Mile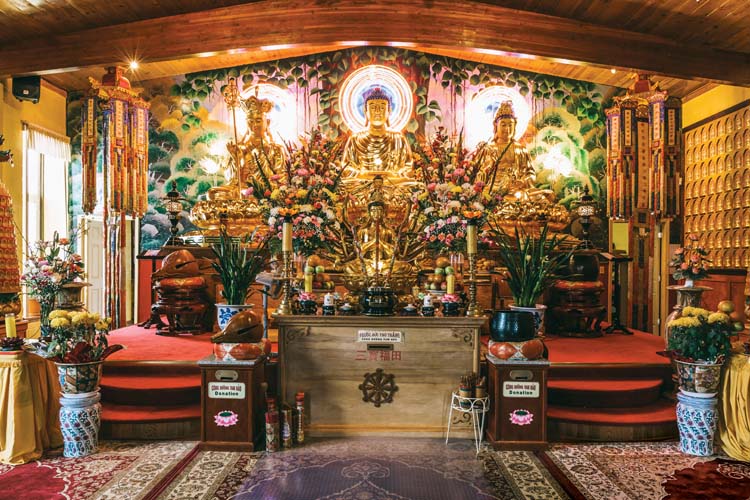 While Eight Mile has the distinction of being the infamous dividing line between Detroit and the suburbs, Nine Mile symbolizes the beginnings of suburban sprawl — and white flight. Inner-ring suburbs, from St. Clair Shores to Eastpointe to Ferndale to Southfield, were the destination for Detroiters fleeing the city in search of better schools, more space, and services.
By Lake St. Clair, the median value of homes on the Nautical Mile — Jefferson between Nine and 10 Mile — is $110,000. Rows of modest brick bungalows and ranches line up neatly alongside manicured lawns. By Jefferson, there's Fishbones, the local chain with a French Quarter flair.
As you head west to Eastpointe, the city may look like a typical suburb, but it has a rich history. According to the blog East Detroit Historical Society, Nine Mile was a country laneknown as School Road because there were several schools within proximity of each other; students would walk on a wood-plank sidewalk.
There are vestiges of the city's former name of East Detroit: a bakery, the high school and the East Detroit Tiger Cats, a youth cheerleading and football team. Depending on your point of view, it changed in 1992 to identify more with the Pointes — or to distance themselves from Detroit.
According to census data, Macomb County — which Macomb Daily described in 2008 as having a reputation for being an "isolated, racist county" — has seen gains in African-American population, especially in Eastpointe and Warren.
One stretch shows mainly auto-centric businesses — custom, collision, oil change shops — and strip mall after strip mall with CVS or Rite Aid thrown in for good measure. Also on this side of town: the Warren Stamping Plant and UAW Chrysler National Skill. Sandwiched between these symbols of our car culture is the Linh Son Tu Buddhist Temple in Warren.
Heading into Oakland County, you'll see a progression of classes. Macomb County has a lower median home price ($139,600) compared to Oakland County ($200,600) and typically a lower property tax rate.
Hazel Park still has that blue-collar feel, but with Mabel Gray and Cellerman's moving in nearby on John R Road, the buzz is that it may be the next Ferndale, its fashionable neighbor to the north. It's not rife with craft cocktail bars — yet — but it has its own flavor with Brayz and Country Boy.
In Ferndale, Nine Mile is paved with bike lanes, bars, cafes, and entertainment. But it wasn't so long ago that Ferndale wasn't so fashionable.
As you head west, the clash between natural habitat and sprawl comes into full display. Nine Mile narrows to one lane past Telegraph and there are signs marking branches of the Rouge River and deer crossing.
Past Beck Road, Nine Mile turns into a dirt road, and a sign marks it as a natural beauty road.
Before Being Fashionable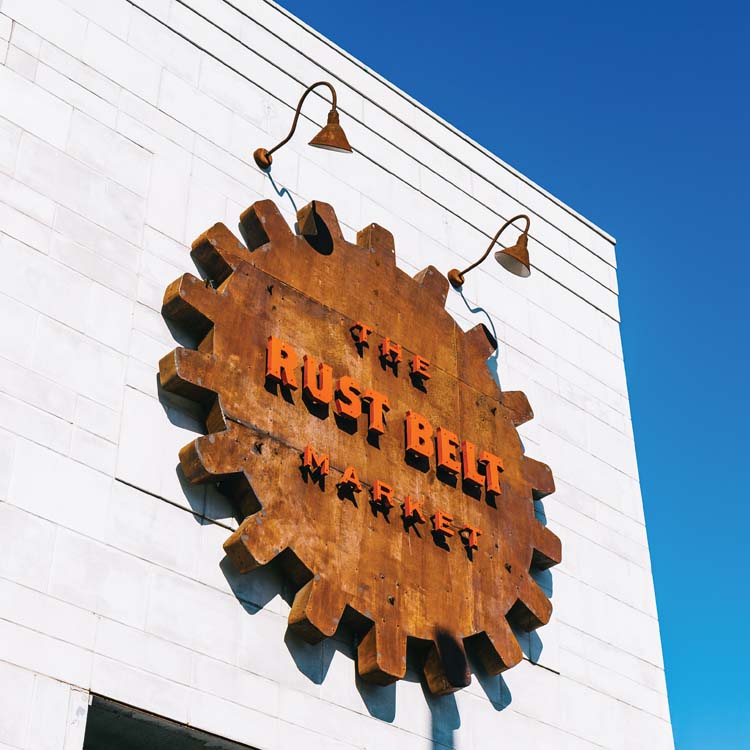 Ferndale has been the epicenter of drugstores, businesses, and social causes — especially the Woodward and Nine Mile intersection.
Built in 1929, the C.H. Harrison Building once housed Liggetts Drug Store. Drugstores on the "four corners" earned its place as the only intersection in America with a drugstore on every corner. Today the corners are Como's, Pearle Vision, Rust Belt Market, and Ferndale Center Building. 
There's a memorial to Vincent Chin, beaten to death in 1982 by an autoworker and his stepson who mistook him for a Japanese man. Chin's family and friends gathered at the Golden Star Chinese Restaurant nearby, where their plan to seek justice prompted changes in Michigan's sentencing guidelines and victims' rights.
Ferndale also took up the gay community's cause. Founded in 1989, the small nonprofit Affirmations is now a $1.4 million organization.
---
10 Mile
We spend a lot of time on the freeway: going to work, running errands, visiting family. It's often a means to an end, but you miss a lot along the way.
Like Novi's Stuart's Ice Cream and Yogurt. Named after a rescued Boston terrier adopted by the Gabriel family, this spot offers sweet relief from the heat during the season. Stuart and Flash (his brother, mascot for the sister Northville business Browndog Creamery) walk in Novi's Memorial Day parade.
The Breakfast Club in Farmington Hills has every kind of breakfast dish imaginable. When it's time for the tab, chocolate-covered strawberries sweeten the deal.
For a special occasion, treat your significant other to Café Cortina, founded on a former apple orchard in 1976 by the Tonon family. During the summer, enjoy a glass of wine and appetizers on the patio and then have an expertly prepared Italian dinner.
Ten Mile offers a glimpse into metro Detroit's diverse religions. On this side of town, the Tawheed Center caters to the Muslim community, offering education and recreation opportunities; farther east is the Islamic Center of Southfield.
Just east of Inkster, enjoy nature at the Carpenter Lake Nature Preserve, which boasts 40 acres of woodlands, forested wetlands, and native meadows.
There is a significant Jewish population in Oak Park, as evidenced by the numerous synagogues — and a kosher upscale steakhouse, Prime 10.
Heading east, after Greenfield (slow down by the State Police Post to the left) 10 Mile is pretty much service drive and then in Ferndale it ceases to exist — for a little while. It hooks back up in Hazel Park after about 6 miles following the service drive. Westbound there's the Rackham Golf Course and Detroit Zoo.
Now in Hazel Park, the feeling turns blue collar and industrial. At Dequindre Road, the Hazel Park Raceway, one of two remaining horse racing tracks in Michigan (the other is Northville Downs) opens daily at 11:30 a.m. Opened in 1949, it's been struggling in recent years; last year its live racing season was cut short.
When it comes to shopping, there's mainly strip malls, but it's not all chains. Search for unique finds at the Warren Community Flea Market, which is open Fridays, Saturdays, and Sundays, at the Warren Community Trade Center. Opened in 1992, the 40,000-square-foot market features many vendors peddling collectibles, antiques, sports memorabilia, jewelry, and more.
Find some hidden retail gems in Eastpointe at the shopping center by I-94. Fairway Sav-Mor may look like a drugstore, but explore inside for a selection of craft beers. Also in the same plaza is Mario's Meats, an old-school Italian market that's been family owned and operated since 1967.
Another family-owned business ends the 10 Mile journey by Lake St. Clair. The Lakeside Fishing Shop opened in 1968. In 1984, the original owner closed the store, but a new generation took over the following year.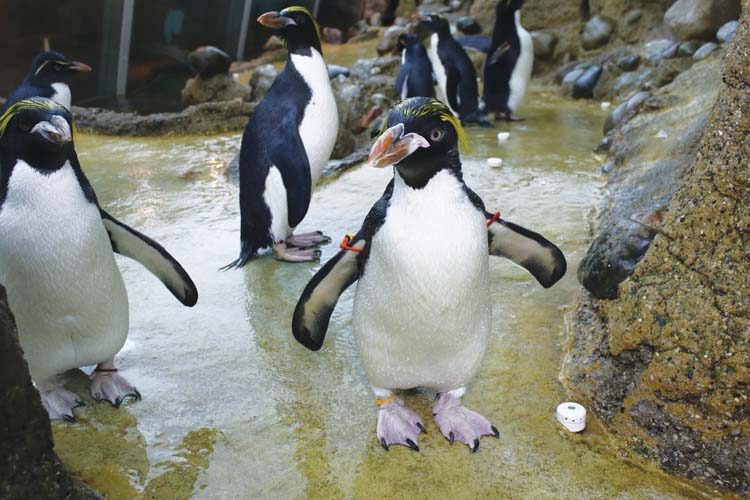 Zootopia
Opened in 1928, the Detroit Zoo has 125 acres of habitats for 2,400 of all kinds of animals. The zoo boasts attractions such as the National Amphibian Conservation Center, Butterfly Garden, and Arctic Ring of Life. This year the highly anticipated Polk Penguin Conservation Center will open. The zoo is the largest paid family attraction in Michigan, attracting more than 1.3 million visitors annually.
8450 W. 10 Mile Rd., Royal Oak
Get Your Greek On
The Farmington/Novi area offers a mini-tour of Greek Revival architecture.
The Alonzo Sprague House, built in 1847, has a basement of Michigan stone.
The Colonel Samuel Homestead shows the influence of people from upstate New York. John Quincy Adams signed the deed to the property.
Shiro — the latest incarnation of the historic Rogers mansion, a gift from Charles Rogers to his beloved Harriett Thornton — is now home to a high-end sushi restaurant.
---
11 Mile
The freeway system may have helped spur the suburbs' growth — but it also meant that roads like 11 Mile end unceremoniously at random points. Much of its identity — or lack thereof — is tied to the freeway.
On the west side, 11 Mile runs from Wixom Road to Clark Street then stops. You have to navigate over to Town Center Drive, only to have it end again at Seeley Road. Then there's the freeway network (hello, rush hour traffic jam) of I-96, I-696, and I-275.
At Orchard Lake, check out the Royal Aldrich House, another Greek revival structure that was added to the National Register of Places in 1994. Aldrich, a native of Farmington, N.Y., built the farmhouse around 1840.
In Southfield, office parks dominate the landscape save for 350 acres of Holy Sepulchre Cemetery, the final resting place of Gov. Harry Francis.
Don't blink or you'll find yourself on Franklin Road in Southfield. Eleven Mile is nowhere to be found until Northwestern Highway, which turns into 11 Mile by Bell Road.
As you head into Royal Oak, there is a lot more personality. Stroll around Main Street for shopping, dining, and drinking, or check out the latest film at Emagine Theatre. If it's Saturday, pick up some local produce at the farmers market.
Going east, relive a bygone era and dig into flashback food. Jim's Frostie Treats is a kitschy sight with a Superman Changing Phone Booth out front. Down the road, The Telway dishes up sliders 24/7 in a vintage diner setting.
Need to mount that deer head? In Madison Heights, Gumbetter's Taxidermy has been in business since 1950, mounting deer, lions, zebras, giraffes, oxen, tigers, foxes, crocodiles, bears, fish, and more.
East of Dequindre, 11 Mile runs alongside I-696 off and on — buckle up for a bumpy road because the service drive is not in tip-top condition. If you're on the north side of the road, you can't miss the Detroit Arsenal.
Eleven Mile follows I-696 again until that freeway ends at I-94. In Warren, get medieval at Dragonmead Brewery with unique craft brews and meads and soak it up with a full menu of complementary dishes such as BBQ flatbread pizza, nachos, and pig candy at DragonBones.
Prefer booze to beer? The Butter Run Saloon in St. Clair Shores offers craft cocktails and an large whiskey selection.
Relax at Lac Sainte Claire Park, where the amenities include a picnic area, boat launch/lake access, and a pool and waterslide. It's only open to St. Clair Shores residents and their guests, so buddy up to someone in town.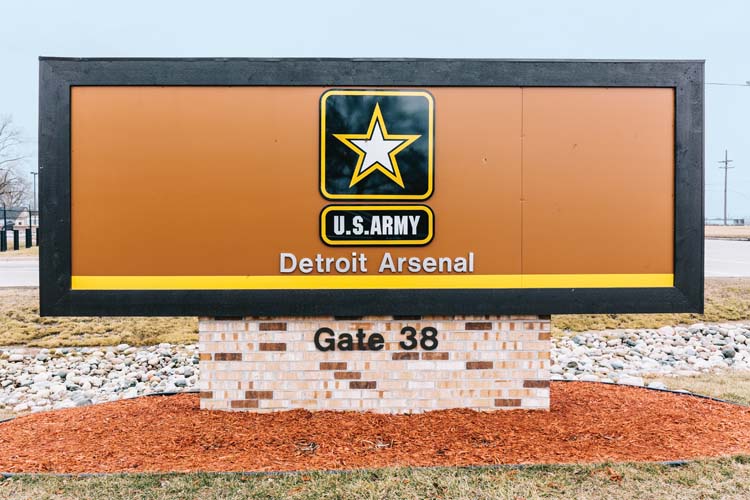 Tank Time
Home of the U.S. Army TACOM Life Cycle Management Command Headquarters, the Detroit Arsenal has played a vital national security role since World War II. The first plant built for mass production of U.S. tanks, it seemed to spring up overnight in the winter of 1940-41. The mammoth structure was designed by architect Albert Kahn in the Moderne style. It now hosts organizations that provide over 70 percent of the systems used in the military.
6501 E. 11 Mile Rd., Warren
A Family Affair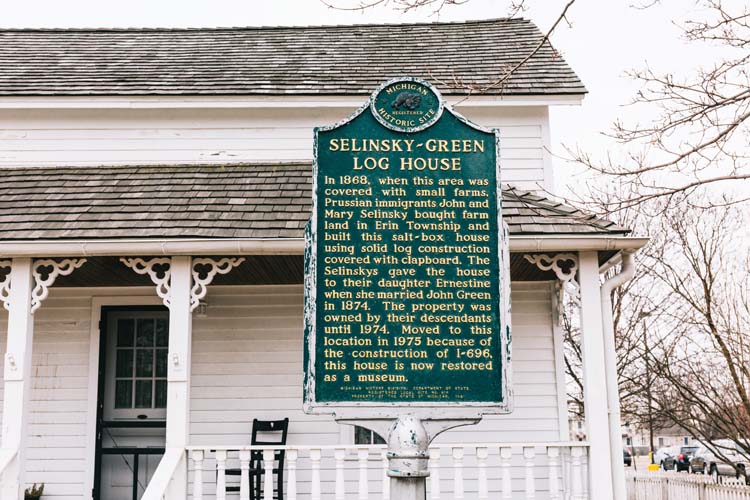 Located behind the St. Clair Shores Public Library, the Selinsky-Green Farmhouse Museum tells the story of 19th century settlers in this area. Polish immigrants John and Mary Selinsky came to Erin Township (now St. Clair Shores) in 1868 and built the salt-box structure of log timber framework. Their daughter Ernestine married a German immigrant named John Green. Generations of Greens lived in the house until 1974 when the State Highway Commission bought the house and land to make way for the I-696/I-94 interchange. The museum was moved to its present location and is owned by St. Clair Shores.  22500 11 Mile Rd., St. Clair Shores
---
12 Mile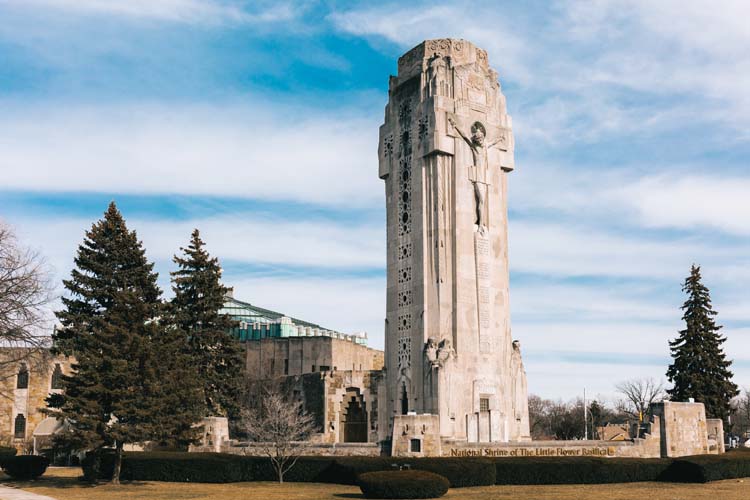 From end to end, 12 Mile is a slice of suburban life, reflecting the needs and wants of residents who eschew urban living.
By Lake St. Clair, take in the lake views at Champine Park. For the next few miles this stretch is residential and as you drive farther west, what residents view as necessities are manifested in chains galore. For example, find an Outback Steakhouse, CVS, Marshalls, Redbox, Subway, and Wal-mart Supercenter at 12 Mile and Gratiot — one-stop shopping indeed.
Between Hayes and Bunert roads is the South Campus of Macomb Community College, one of the top community colleges in the country, educating more than 59,000 students every year. Across the street is Wayne State University's Advanced Technology Education Center. 
Down the street is Our Lady of Perpetual Help Chaldean Mission, one of three Warren Chaldean parishes (there are about a dozen in metro Detroit). Metro Detroit has the world's largest population of Chaldeans outside of Iraq, with an estimated 121,000 people. Chaldeans began coming to metro Detroit in 1920s. While some were drawn to Henry Ford's famous $5-a-day wage, many Chaldeans' entrepreneurial spirit manifested itself in mom-and-pop shops.
Farther west, you'll see one of the crown jewels of 12 Mile: the GM Tech Center, which was named a National Historic Landmark in 2014.
When it comes to food, 12 Mile is home to many standbys that cater to any taste. Check out authentic Chinese food and dim sum at Golden Harvest. Vivio's has a Warren outpost toquench your bloody mary thirst; stop in on Mondays when pizza is half off. Continue the pizza tour at the Green Lantern in Madison Heights, an old-school neighborhood bar and pizza parlor.
The large Art Deco tower in the sky at Woodward and 12 Mile marks the National Shrine of the Little Flower Catholic Church in Royal Oak, first built in 1926. Two weeks after it opened, the KKK burned a cross in front of the church and the original structure was destroyed. Construction of the new building began in 1931, funded by the proceeds of the radio ministry of the controversial Father Charles Coughlin who broadcast from the tower during the 1930s.
In Southfield, visit the Historic McDonnell House, the former home of Jean McDonnell, Southfield's first councilwoman who was known for her trademark hats; according to her, a woman wasn't dressed properly unless she was wearing a hat.
The scene turns more rural as you head west. At Southfield's Inglenook Park, a rustic red barn complements the red playground area for the kids while a 1-kilometer loop is perfect for the adults looking to fit in a quick run.
For a real farm experience, Michigan State University's Tollgate Education Center and Farm in Novi is a 160-acre working farm, which is home to animals and retired draft horses from Greenfield Village. The site offers several classes and programs, such as homeowner horticulture, community food systems, and woodlot management.
Just down the road, the farm feeling is replaced by power shopping at Twelve Oaks Mall.
The Center of All Things Tech
Dubbed as "The Versailles of Industry," the GM Tech Center opened in 1956. The midcentury modern marvel, designed by Eero Saarinen and Associates, cost $100 million to build and the autoworkers and their families followed. Between 1960 and 1970 Warren was one of the fastest-growing cities in America. It's Michigan's third largest city and metro Detroit's largest suburb. Fun fact: The Tech Center had a cameo in Transformers 3, along with GM's design chief Ed Welburn.
12 Mile between Van Dyke and Mound
Royal Oak's 'Ghost River'
Dips in some roads are signs of where the Red Run River used to flow. Decorative concrete bridges in the median on Vinsetta Boulevard (between Woodward and 12 Mile) used to bridge the stream. By the time Royal Oak became a city in 1921) homes filled large areas, turning Red Run into a drain. The south branch was buried in the mid-1930s; the north branch in the late 1960s.
Something Old, Something New in Downtown Berkley
The city of Berkley offers unique shopping alternatives to the big-name chains.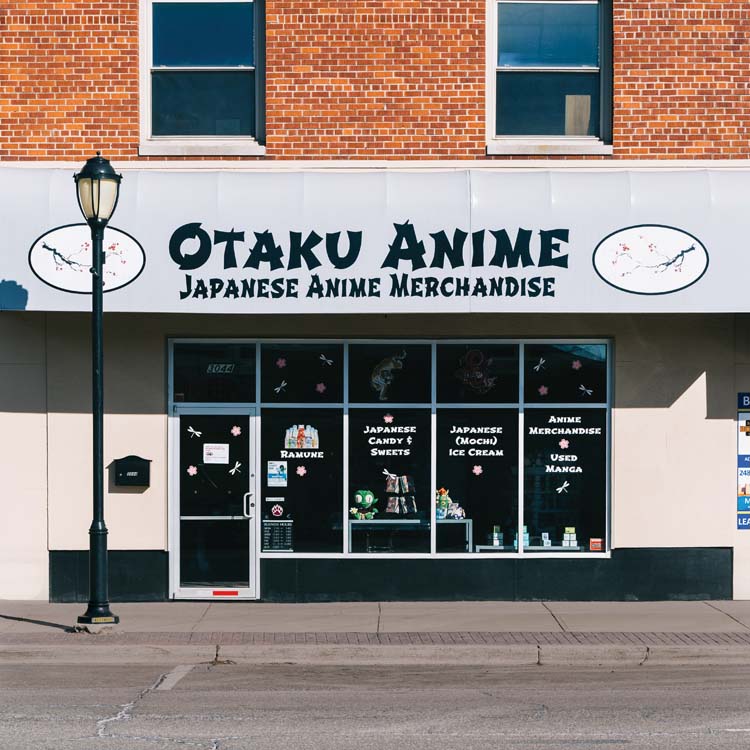 • Guild Crafters Quilt Shop: Nearly 4,000 square feet of fabrics, notions, books, patterns, and classes.
• Otaku Anime: In addition to anime, it's a purveyor of Japanese treats, manga, and T-shirts.
• GateKeeper Games: For all your role playing, card, and board game needs.
• Time Travelers: Comic book and collectible heaven, as well as gaming.
• Urge Cold Pressed Raw Juice: In a strip mall with Biggby Coffee, Cricket Wireless, and one of the town's many nail salons, this juice bar offers cleanse packages and shots.
• Glazed Impressions Pottery by Miles: Art classes for all ages.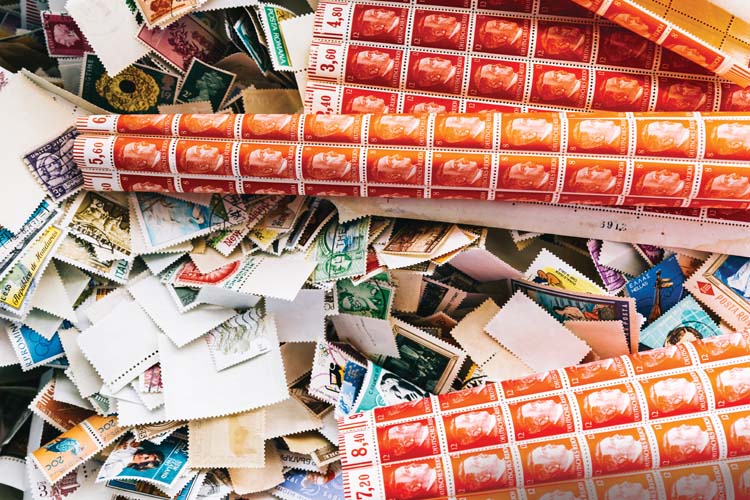 • America's Stamp Shop: Buy, sell, and trade stamps (those stickers that go on snail mail), coins, and collectibles. Stop in on Saturday for a free hot dog.
• Munro Crafts: A wholesale bead and craft warehouse.
• Old-fashioned Eats: Get a hamburger on Wednesdays for $1.29 at the A&W All American Drive In (with actual drive-in) and top it off with a treat from Clark's Ice Cream and Yogurt.
• D&D's Bicycles: Michigan's largest family owned bike shop since 1977.
On to 13 – 16 Mile.
---
Part of our City Guide 2016, exploring metro Detroit mile by mile.