Light green fabric billows from the walls, grotesque wax figures hang from wires, and an electric glowing eye decorate a room in Benny Evangelist's home on Detroit's St. Aubin Street in 1929.
This is where Evangelist, a cult leader, called on spirits and healed his followers, that is, until he was allegedly axed to death along with his wife and four young children, as Karin Risko, owner of City Tour Detroit, will tell you on her popular bus tours.
"History is never really pretty," Risko says. "People like to get caught up in nostalgia, but murder and gory stuff is not a new thing for this city."
Death and dysfunction might not be a new thing, but "dark tourism" — visiting places historically associated with tragedy and suffering — is a new side of the tourism industry gaining popularity in Detroit. Since the death of Soundgarden frontman Chris Cornell at his MGM Grand hotel room in May of 2017, there has been an increased interest in other "dark" spots around town. (Fans reportedly expressed interest in booking the room where Cornell's body was discovered.) To satisfy that macabre craving, check out these historically haunted attractions and landmarks.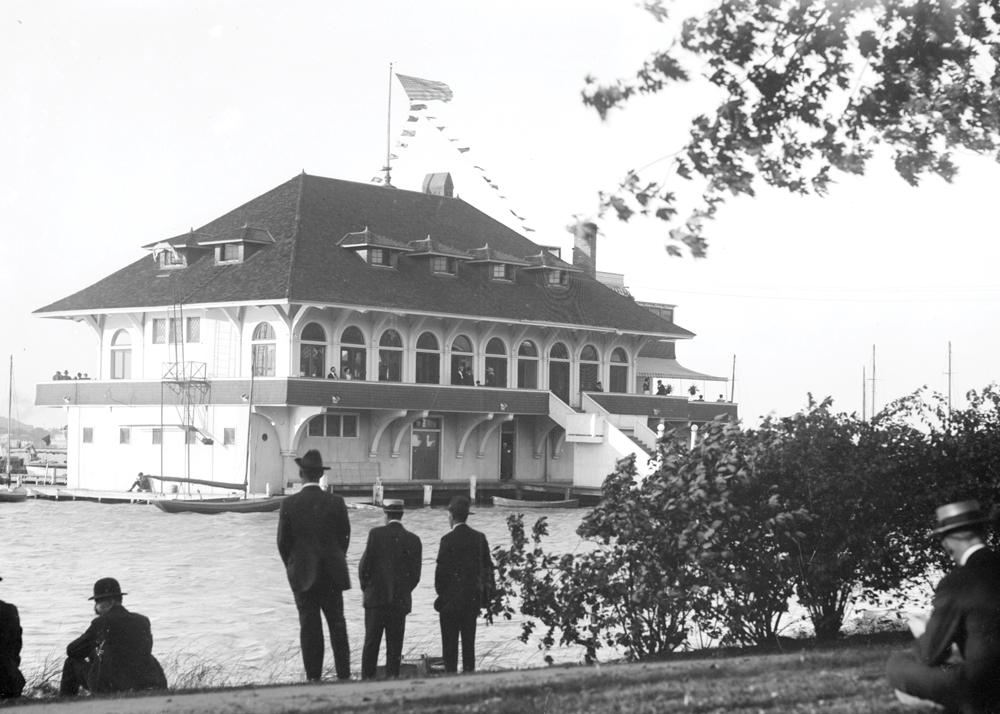 Detroit History Tours takes its guests to the secret racquetball courts on the third floor of the exclusive Detroit Yacht Club.
"The Detroit River played a huge part in Prohibition," says DHT owner, Bailey Sisoy Isgro. "There's plenty of sunken Model T's and shipwrecks, and it has its fair share of boats sinking and tragic deaths."
Rumor has it, the ghost of a young boy roams  the courts, spending his time scaring workers and visitors.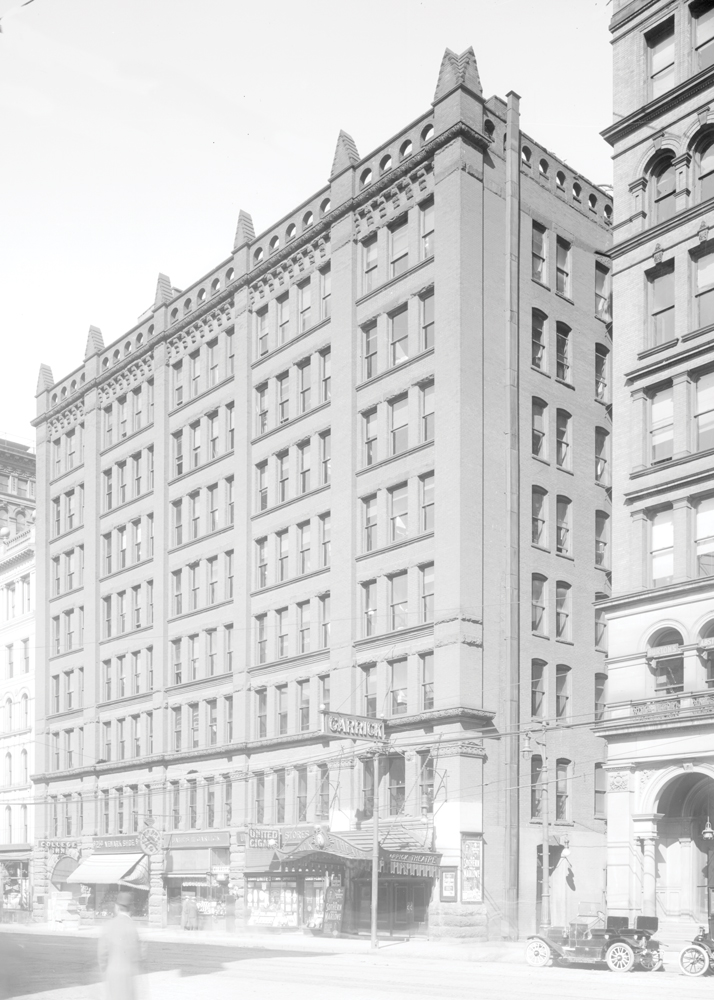 Beloved magician Harry Houdini performed his last show here in Detroit. While the theater no longer stands at the corner of Griswold Street and Michigan Avenue, the spot, along with Grace Hospital where he later died on Halloween, was once a popular location to hold séances in an attempt to reach him beyond the grave.
His wife, Bess, allegedly waited to hear the code word "believe" for 10 years at the annual séances for proof that her husband existed beyond the mortal world.
"After all those years, she was rumored to have said, '10 years is long enough to wait for any man.' " says CTD's Risko.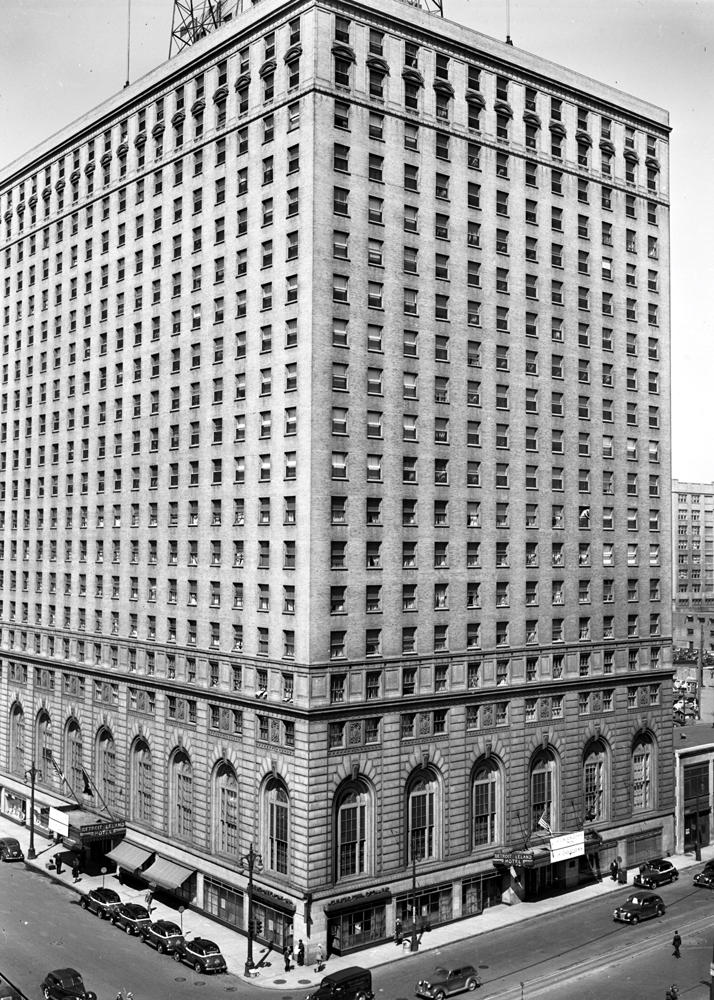 Kelli Kavanaugh, owner of biking tour company Wheelhouse Detroit, says the former Leland Hotel on the corner of Cass and Bagley Avenues was a hangout of the notorious Purple Gang. It was also rumored to be Jimmy Hoffa's favorite hiding place, and people have caught glimpses of his spirit roaming the fourth floor.
Kavanaugh adds that other notable spirits include the white lady of the basement, sometimes spotted peering at the dancing people in the hotel's lower-level night club, the Labyrinth.
---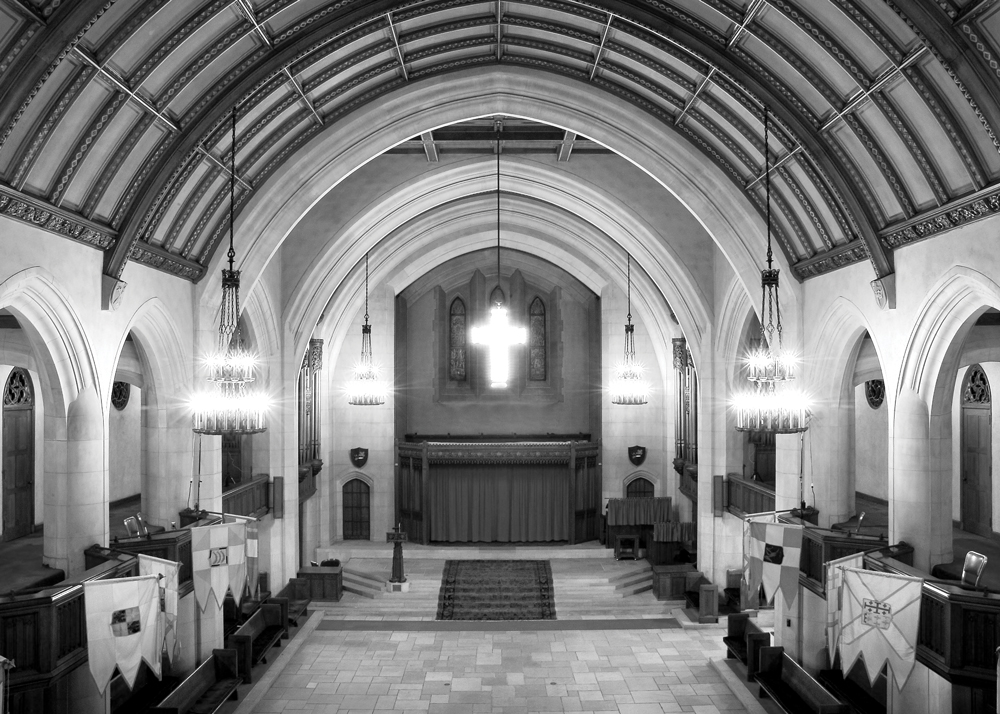 With more than 1,000 rooms and secret passageways for ghosts and ghouls to hide, it's no surprise, Kavanaugh says, that many employees refuse to enter certain rooms at The Masonic Temple, and some have even quit after run-ins with resident spirits.
Legend has it that builder George D. Mason went broke financing the building, and having lost all his money, became despondent and leapt off the roof to his death.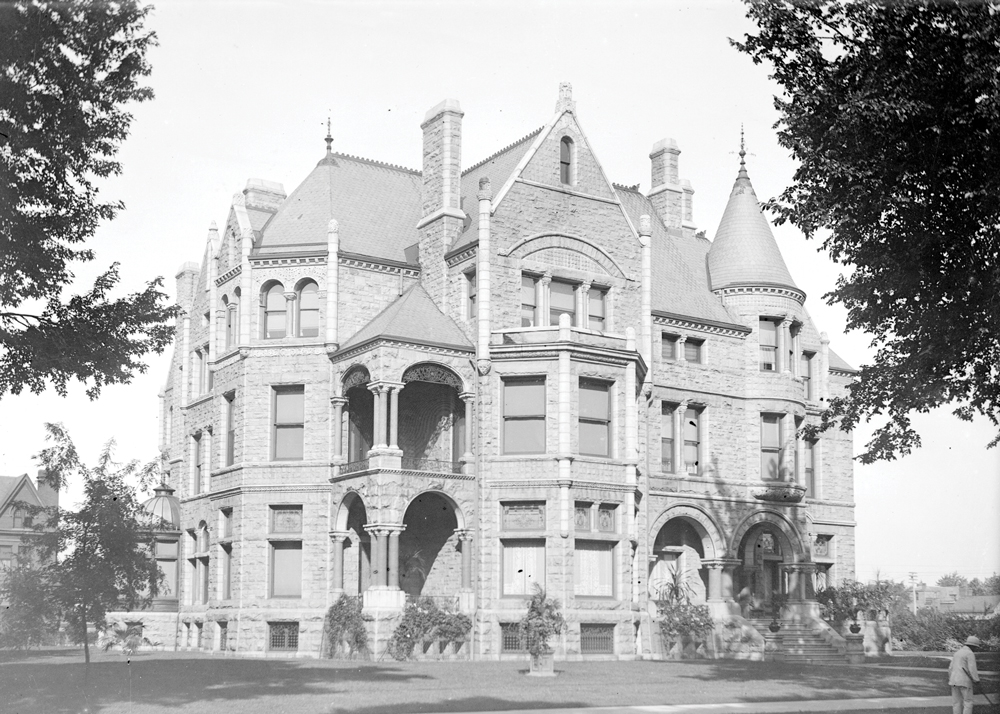 David Duey, the mansion's director of operations, told the Detroit Free Press that he's watched the elevator operate on its own — opening and closing with no one in sight.
Isgro says David Whitney's second wife, Floria, may spend her days angrily roaming the mansion. Not only did she die before the completion of the new house, but her husband remarried her younger sister a year later.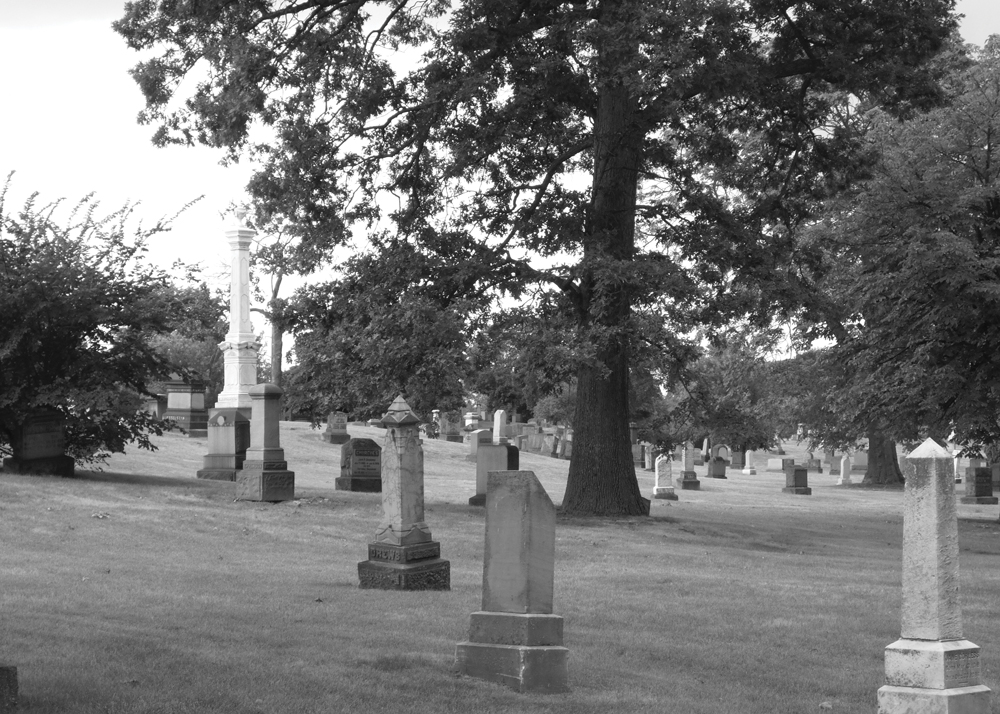 6. Woodmere Cemetery
This gravesite, located at West Fort Street and Woodmere Avenue, houses notable Detroiters like David D. Buick, as well as more infamous men, like Luke Phipps, who shot his wife Effie three times on the Windsor/Detroit ferry. Risko says Phipps was hanged, but revived by doctors looking to test new medical technology.
"The police freaked out, so they ordered the doctors to stop the experiment, causing Luke to die all over again," she says. "Some say dying twice is too small a price to pay for killing your wife."
---
---
This post was originally published in 2017 and has been updated for 2022.