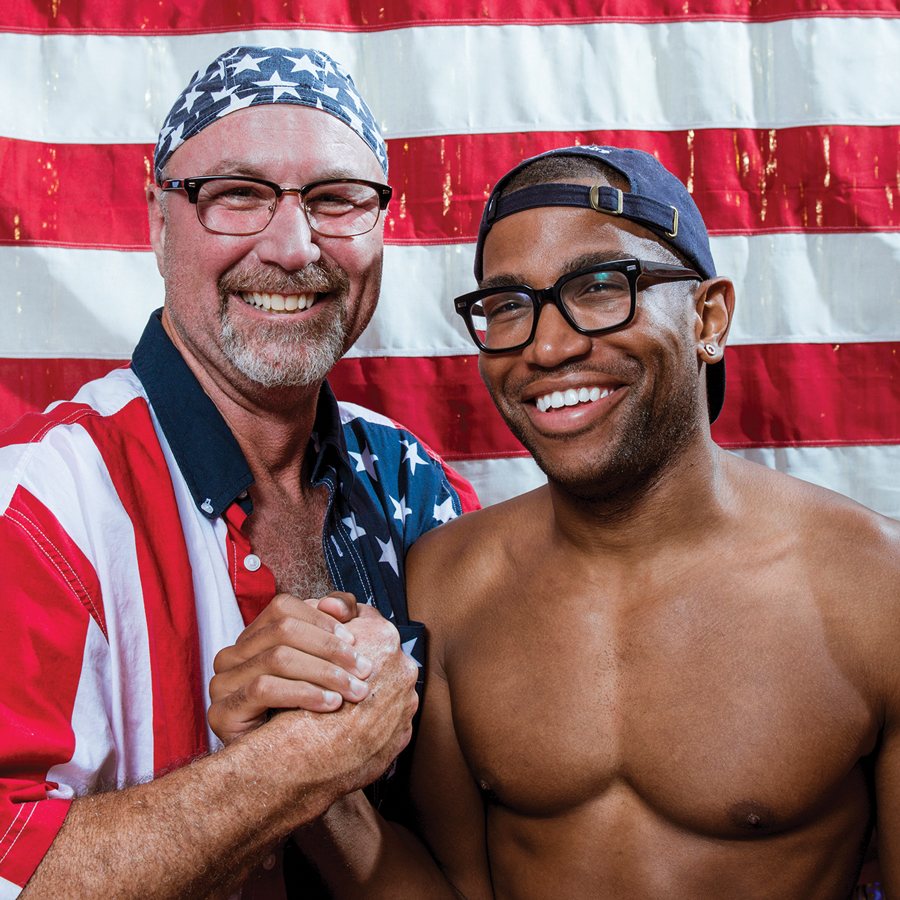 Hayden Stinebaugh
Hayden Stinebaugh is a local commercial and editorial photographer who has been shooting for Hour Detroit for around four years. He also works for clients and brands like Ford, Shinola, and Lululemon. When not shooting professionally, you can find him shooting for fun around metro Detroit, hanging at Astro Coffee, or traveling — always with a camera in hand. Check out his work on here.
Megan Falk 
Heading into her junior year at Syracuse University, Megan Falk knows the nine-hour car ride to and from school like the palm of her hand (which she often uses as a map when speaking to non-Michiganders). This summer, the magazine journalism student is back in her hometown of Troy and, thankfully, has just a 10-minute commute to Hour Media, where she's serving as an editorial and art intern. When she's not writing or working in InDesign, Falk enjoys traveling the state in search of the best ice cream spot. In this issue, Falk covers an event that combines two of her favorite summertime activities: paddleboarding and tasting local, farm fresh eats.
Shelby Tankersley 
Shelby Tankersley caught the storytelling bug during her freshman year at Oakland University. The Hour Detroit editorial intern believes journalism can help people get to know other people they would never encounter in everyday life, which may be why you're reading this magazine. She's an avid writer and likes to meet new people through the stories she writes. Aside from journalism, Tankersley enjoys good books, French roast coffee, and people who are just as sarcastic as she is.
Emell Derra Adolphus 
Emell Derra Adolphus (he's on the right) is a Detroit-based writer with a penchant for sharing stories off the beaten path. "This particular story happened to be in our backyards," he says about this issue's feature on nudist culture in Michigan. "Getting naked is the hard part,' they told me, and in many ways that was true. From there, you'll find that nudism is more than skin-deep." Adolphus is a columnist for the LGBT-focused newspaper Between The Lines, and is a former editor of BLAC Detroit Magazine. But before all of that, he started as an editorial intern at Hour Detroit.
Dorothy Hernandez
The annual "food issue" is one of former Hour Detroit managing editor Dorothy Hernandez's favorites to work on. She's written articles about the gender gap in Detroit's chef ranks, cricket muffins, and smoked fish. She was inspired by Detroiters' global food connections, which is the focus of this year's feature that shares stories of locals showcasing their cultures' food and drink. For her story about the art of making dumplings and throwing a hot pot feast with Jonathan Kung, founder of Kung Food/Market Studio, she ate way too much (that's not a complaint). The freelance writer specializes in food and has contributed to Midwest Living, NPR's The Salt, and Eater, and also runs Filipino-inspired pop-up restaurant concept Sarap, which she co-founded with her partner in 2014.