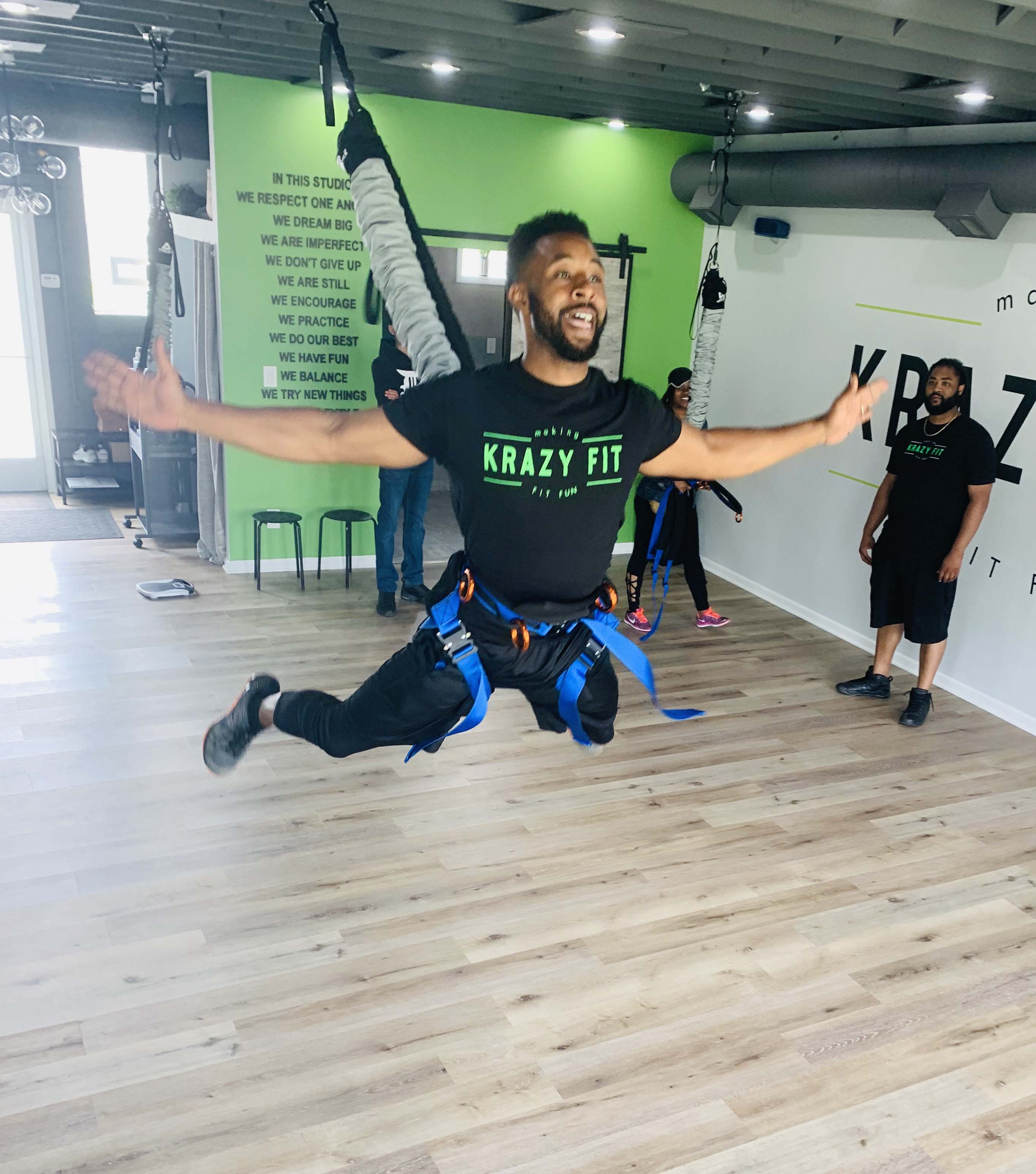 From balancing on surfboards to mixing zumba with salsa moves, metro Detroiters have no shortage of options when it comes to unique ways to get and stay fit. And, with the opening of Krazy Fit Detroit, a creative fitness studio based in Allen Park, these options are even more plentiful.
Krazy Fit Detroit, located at 5127 Allen Rd., specializes in two types of classes: Bungee Fit and Jump Fit. In Bungee Fit classes, participants are strapped to a bungee cord for a 20-minute, full-body workout. Exercises include squats, jumping jacks, push-ups, and burpees. The focus is on low-impact resistance training that stretches muscles, increases blood flow, and increases metabolism.
The studio's Jump Fit classes run for 45 minutes. The class requires participants to sport Kangoo Jumps, a boot that features springs on its sole to decrease the impact of high-intensity exercises. The cardio-heavy class aims to increase endurance, improve core strength and balance, and improve cardiovascular shape, which is a top concern in women's health. Both styles of workouts are appropriate for those ages 12 and up.
"We wanted to provide a fun way to exercise for everyone, no matter where they are in their fitness journey," says Dione Johnson, co-founder of Krazy Fit Detroit. "My husband and I both have been in the nursing field for 24 years and we've seen all types of injuries. These workouts are great for cardio, core, flexibility, and balance."
Classes, which are led by trainers, take place in the morning and evening, Monday through Saturday. Single classes range from $12 to $20, and class passes start at $65. Personal training is also available. For more information, visit krazyfitdet.com.
---
From The Archive: Top Docs List 2018 
Facebook Comments