Summer will be here before you know it, and now is the time to start looking for fun activities to keep them occupied during their vacation from school. Here, we offer details about nine Michigan summer camps — from STEM camps to art camps, day camps to sleep away camps and camps in between.
Arts & College Prep: College for Creative Studies Precollege Summer Experience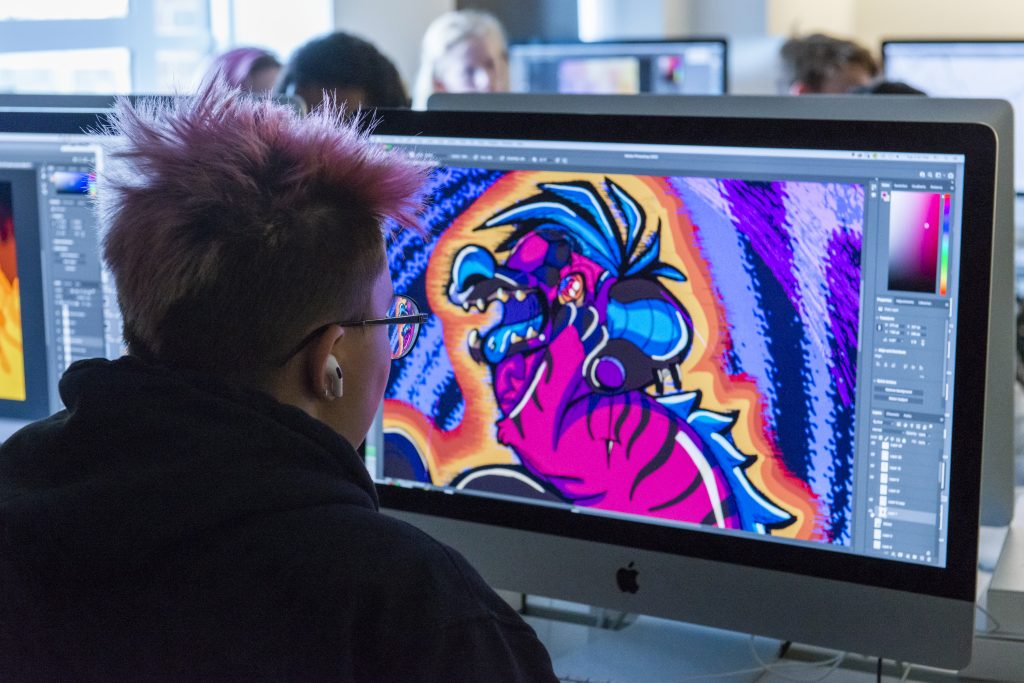 High school students interested in pursuing a career in the arts can build their portfolios and prepare for college admissions by attending this summer program at Detroit's own College for Creative Studies. Enrollees are invited to stay on campus and get to know faculty and industry professionals as they tackle the ambitious three-week experience.
Even better, they'll earn three college credits upon completion of their program, which gives them a strong portfolio and confidence, says Jane Stewart, director of precollege and continuing studies at CCS.
"At most high schools, there are two or three creative kids in every grade. Imagine having
150 creative young people hanging out in one place," Stewart says. "They have a ball, and they're with their people."
Available are nine specially tailored concentrations, including content creation and design, digital film and photography, illustration, streetwear fashion design, and transportation design. Scholarships are available.
College for Creative Studies, 201 E. Kirby St., Detroit; 313-664-7400; collegeforcreativestudies.edu.
Idyllic Overnights: Camp Walden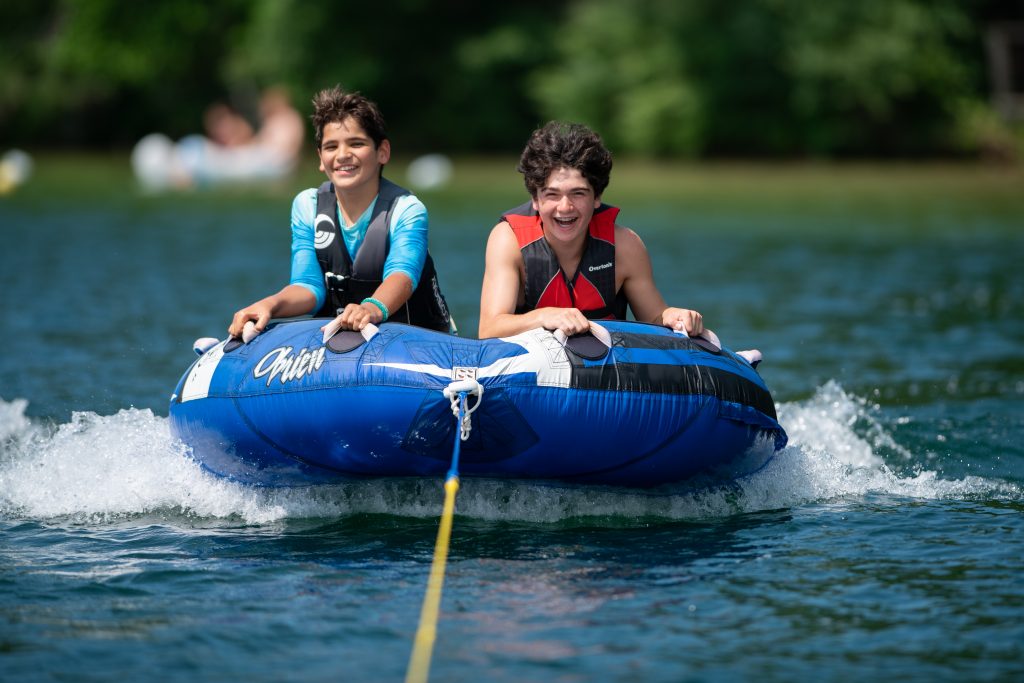 This overnight camp in Cheboygan sits on 90 acres of unspoiled northern Michigan beauty along Long Lake. Campers leave phones, tablets, and social media at home as they embark on a summer spent building friendships and learning new skills.
Walden's camper choice program encourages campers to create their own schedule and choose their own activities from an almost endless list of options, including water sports, horseback riding, sports, archery, yoga, animal care, gardening, arts and crafts, and performing arts.
Campers also have the opportunity to take overnight trips to standout northern Michigan destinations, including Sleeping Bear Dunes National Lakeshore, Pictured Rocks National Lakeshore, Mackinac Island, and Tahquamenon Falls.
Camp Walden offers two-, three-, four-, five-, and seven-week sessions beginning in late June for campers ages 7 through 16. Campers lodge in one of 32 cabins, each equipped with electricity, heat, and its own bathroom and shower facilities.
Camp Walden, 5607 S. River Road, Cheboygan; 248-225-1256; campwaldenmi.com.
Teen Leadership: Camp Lookout
Situated between Lake Michigan and Lower Herring Lake in Frankfort, this overnight camp encourages campers to turn their own unique interests and ideas into camper-led activities. As a result, more than 20 percent of the camp's activities are planned and led by campers, including scavenger hunts, stargazing nights, and personal meditation sessions.
Camp Lookout offers one- and two-week sessions for kids ages 7 through 13. For older teens, the camp's Teen Leadership Cojourn offers a 20-day outdoor retreat through its Crystalaire Adventures in Traverse City.
Camp Lookout, 1310 Beuna Road, Frankfort; 231-299-0005; lookoutsummer.com.
The Great Outdoors: Cayo-Went-Ha Camps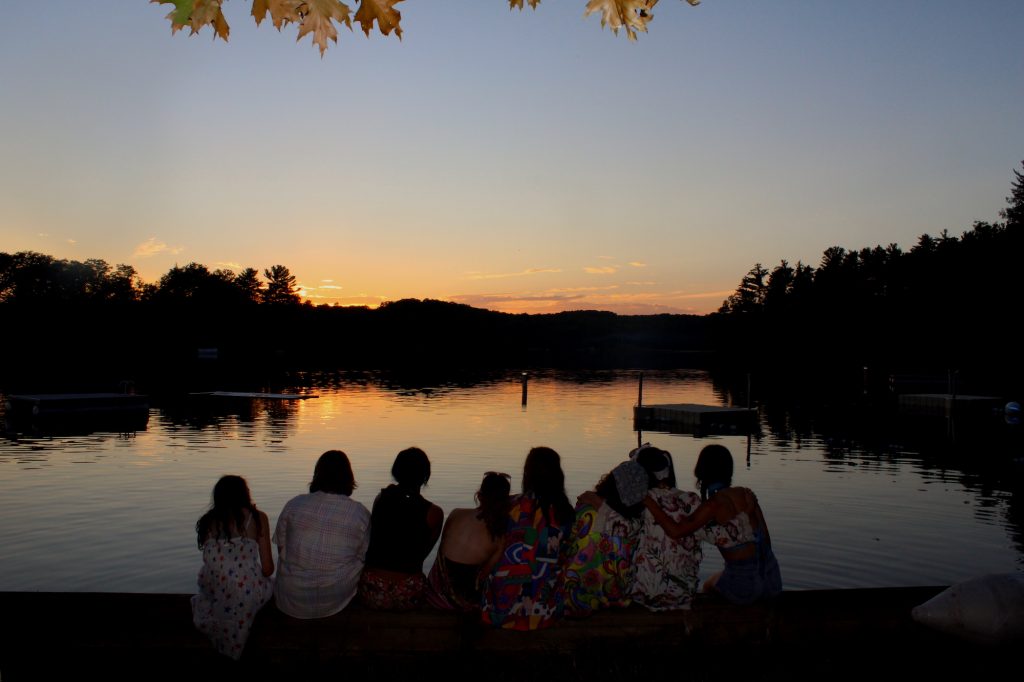 Unique wilderness adventure programs for boys and girls are divided by gender, age group, and area of interest at this overnight camp in northern Michigan. Hayo- Went-Ha's boys' camp lies on Torch Lake, while its girls' camp sits on Arbutus Lake — both a short drive from Traverse City.
For younger campers, programs take place largely at Hayo-Went-Ha's own facilities, where enrollees spend days swimming, sailing, zip-lining, climbing, hiking, and learning basic outdoor skills to prepare for the camp's more adventurous programs. But even the youngest campers will spend at least one night in the wilderness at the Hammock Forest — an open-air campsite just a short hike from the main lodge.
Programs become more adventurous with each subsequent age group. Boys who have completed fifth grade can enroll in the Frontiersmen program, during which they'll spend three days hiking at Sleeping Bear Dunes National Lakeshore, two nights sleeping in a backcountry tent, and three days on South Manitou Island. For girls who have finished sixth grade, the Bushwhacker program offers a seven-day backpacking trip at Pictured Rocks National Lakeshore, where they learn survival skills like cooking preserved food and purifying their own drinking water.
"There is nothing like being in the woods, surrounded by your best friends, challenging yourself and growing together," says Emma Macaluso, who worked as a camp counselor during the 2022 season.
For campers of high school age, Hayo-Went-Ha's offerings are composed mainly of exciting off-site experiences. Its Navigator program allows campers to spend two days learning sailing skills on Torch Lake before sending them on a 10-day sailing expedition to the Canadian North Channel. Meanwhile, campers in the Explorer program spend 14 days navigating Killarney Provincial Park in Ontario.
Hayo-Went-Ha's most exciting offering may be its Alaska program, which is open to boys and girls who have completed 10th or 11th grade. Campers will fly to Juneau, Alaska, for a three-week trip full of hiking, kayaking, whale-watching, mountaineering, glacier climbing, and camping under the stars in one of the country's most pristine natural settings.
Camp Hayo-Went-Ha for Boys, 919 NE Torch Lake Drive, Central Lake; 231-544-5915. Camp Hayo-Went-Ha for Girls, 1380 E. Arbutus Lake Road, Traverse City; 231-946-8589. hayowentha.org.
Jewish Culture: Tamarack Camps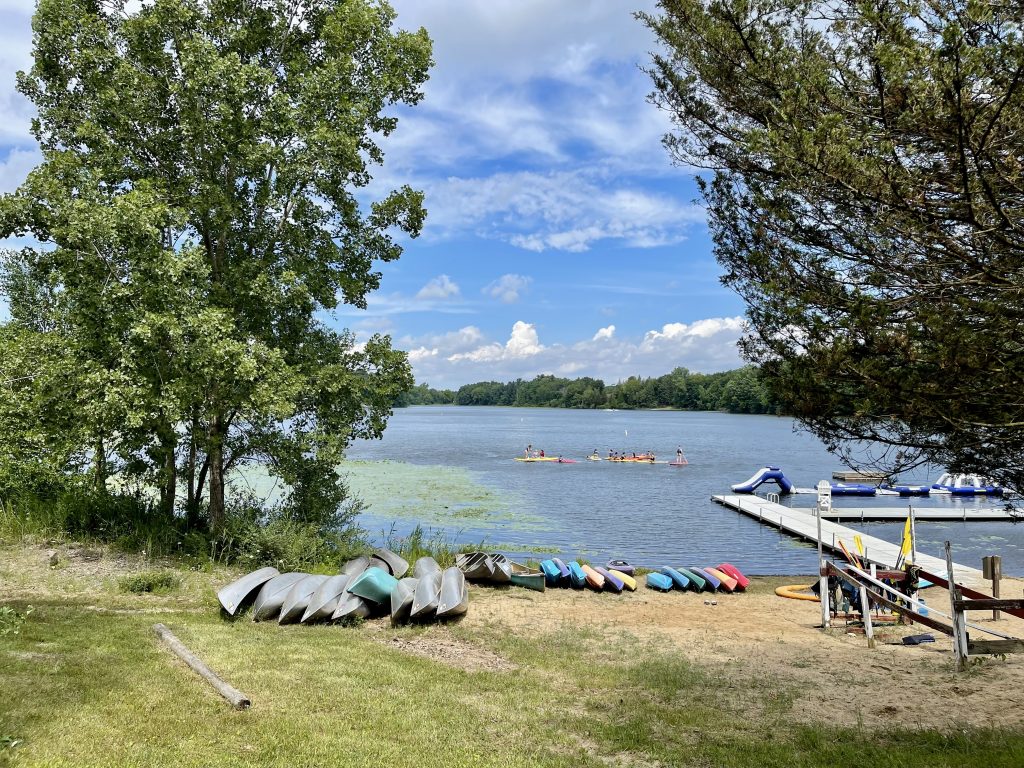 For more than 100 years, Tamarack Camps has been providing Jewish families a home away from home for their children. Its most popular offering is Camp Maas, a 24-day session for kids grades two through nine set on two private lakes in Ortonville. Campers will enjoy all their favorite outdoor summer activities (including canoeing, horseback riding, and hiking), along with Israeli dancing and Jewish cultural programming.
Tamarack also offers two special needs inclusion programs: the Yachad Inclusion Program for children in grades two through nine and its Avodah Young Adult Program for teens and 20-somethings.
"Building an inclusive community is one of Tamarack Camps' core values," says Carly Weinstock, camp director. "It is important to us that we value and celebrate every person that is part of our community. I want all of our campers and staff to feel welcomed and to welcome each other."
Tamarack Camps, 6735 Telegraph Road, Suite 380, Bloomfield Hills; 248-647-1100; tamarackcamps.com.
Inclusivity: Skyline Camp & Retreat Center
This Almont-based summer camp offers programs for children and teens of all ages and abilities, including day camps, overnight camps, a "future leaders" academy, and even a family camp that invites Mom, Dad, and siblings along for a weekend of rustic outdoor fun. Kids unplug from devices and social media to enjoy days of playing, crafting, hiking, cooking, berry-picking, and much more.
"Skyline Camp has enriched generations of my family," says Royal Oak resident David London, who attended with his siblings as a child. "[We] loved every moment, from the campfire sing-alongs to the rustic cabins to the calming forest itself. And when they were old enough, I was overjoyed to send all of my own children to Skyline. … It's a part of me and will forever be a part of my boys as well."
Camp Skyline's most unique offerings are its programs designed for adults with developmental disabilities. Skyline's Camp Sassafras welcomes individuals ages 18-29 years old, while adults over the age of 30 can enroll in Camp Joy. Both programs offer a roughly 1-2 staff-to-camper ratio and needs-based tiered pricing. Enrollees stay overnight in rustic log cabins, providing opportunities for them to bond with fellow campers over crackling bonfires and s'mores. By day, campers enjoy a wide array of traditional indoor and outdoor camp activities, including therapeutic horseback riding.
Camp Sassafras will run June 18-23, while Camp Joy takes place June 11-16. All applicants are first placed on a wait list while the staff assess the needs of each individual camper in relation to the program's capacity.
Skyline Camp & Retreat Center, 5650 Sandhill Road, Almont; 810-798-8240; campskyline.org.
Sports: Detroit Tigers Youth Baseball and Softball Camps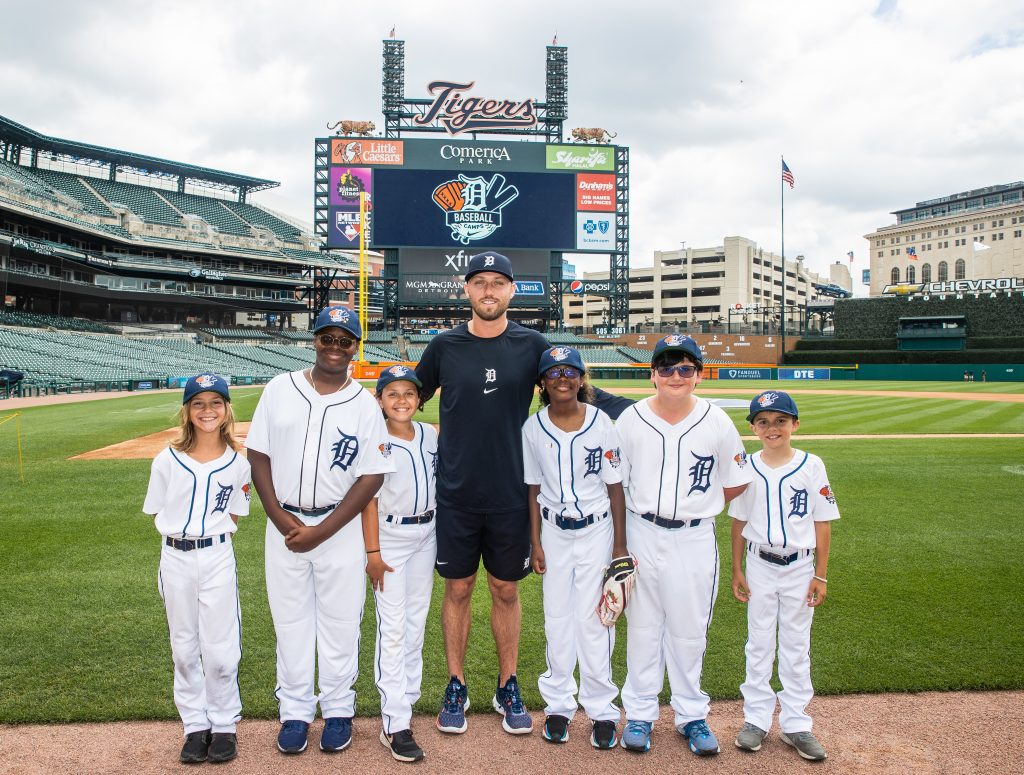 Youths ages 6 through 14 will learn baseball and softball skills from pros at this intensive five-day day camp. Campers of all skill levels are welcome, from travel players to those who've never held a bat. Enrollees are grouped by age and ability and assigned a coach who will remain with the same group for the duration of the week.
Participants will receive an MLB-quality Detroit Tigers uniform and embark on a progressive, science-based training program designed not only to enhance their athletic ability but also to expand their love of the game and create lasting positive memories. Coaches also utilize Blast Motion, a state- of-the-art video analysis device, to record and dissect players' techniques and offer insight into potential modes of improvement.
Perhaps best of all, on one of the five days, attendees take a VIP trip to Comerica Park, where they perform drills on the field with their coaches and participate in a Q&A with a current member of the Detroit Tigers.
"That was really fun," says Lucas Wagner, age 9, a Tigers fan from New York City who attended the camp in 2022. "I worked on the field the whole day until it was time to come home. I felt really happy that I was meeting a Tiger! Detroit Tigers baseball was one of the best camps I ever did."
Campers also receive tickets to a Tigers home game as well as a graduation certificate upon completion of the program. Camp locations are available across southeast Michigan, including in Detroit, Beverly Hills, Northville, Grosse Pointe Woods, Madison Heights, Pontiac, Dearborn, Canton, Warren, Ann Arbor, and Bloomfield Hills.
Tigers Youth Baseball and Softball Camps, various locations; 313-486-4886; mlb.com.
Education: STEM Camps at Cranbrook
This co-ed day camp for students in grades three through seven was developed by the prestigious Edgerton Center at the Massachusetts Institute of Technology. Each of eight themed weeks explores different aspects of the STEM field, including ecology, physics, engineering, critical thinking, space and rocketry, mathematics, manufacturing, chemistry, and biology.
Campers will build and launch rockets, use 3D printers, create underwater remote-operated vehicles, solve natural mysteries, and conduct hands-on experiments. Each day begins with an ice-breaking game and team-building activities, encouraging campers to build new friendships as they explore the scientific world. As a bonus, campers have the opportunity to participate in open swim sessions at Cranbrook's Williams Natatorium. At the end of each day, campers gather outside to share their day's experiences with their peers and instructors.
Campers may choose from a full session (eight weeks), a half-session (four weeks), or a partial session (one week). Financial aid is available based on need. Shuttle transportation to Cranbrook's campus is available to campers from locations in Birmingham, Rochester Hills, Royal Oak, and Troy.
Cranbrook Schools, Bloomfield Hills; 248-645-3000; cranbrook.edu.
College Prep: Summer Discovery at the University of Michigan
This University of Michigan precollege academic program offers high school students the opportunity to become acquainted with the iconic Ann Arbor campus as they complete specialized courses designed to fit their planned path of study. Available curriculums include culinary arts, business, medicine, criminal justice, forensics, leadership, psychology, and more.
Although the academic programs offered at Summer Discovery are intensive, students also have plenty of opportunities to kick back and enjoy themselves. Trips to the Detroit Zoo, hikes through Nichols Arboretum, outdoor carnivals, visits to the farmers market, and arts- and-crafts nights are just a few of the extracurricular activities that campers are invited to enjoy during their off-hours.
University of Michigan, Ann Arbor; 516-447-4907; summerdiscovery.com
---
This story is part of the March 2023 issue of Hour Detroit. Read more in our Digital Edition.