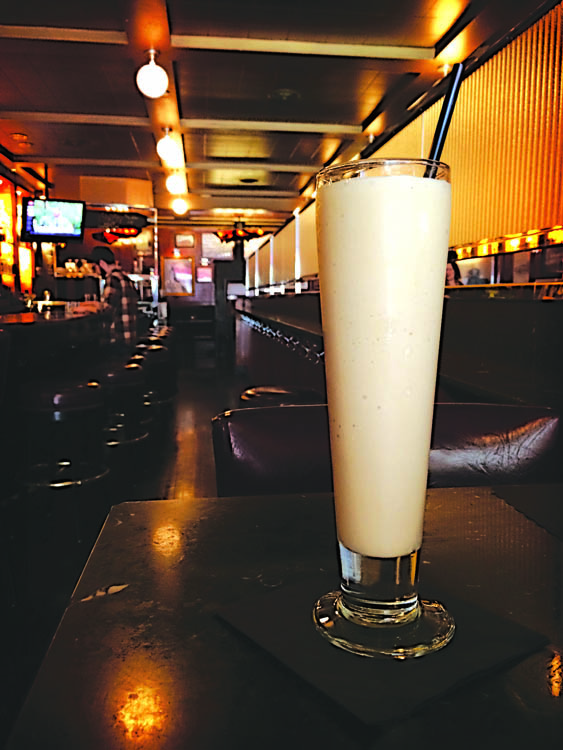 If bartenders could collect royalties, Jerome Adams would be a very rich man. Since 1967, Adams has been a fixture behind the bar at Detroit's Bayview Yacht Club.
In early 1968, he concocted the Hummer, a libation that would become a hit around the globe. One man who had a couple of them at the Bayview bar in early '68 asked Adams what the drink was called. He said it didn't have a name.
"Well, it kind of makes you want to hum," the man said. The Hummer was born. It has the consistency of a milkshake, but it's not kid's stuff. In England, it's known as a Detroit Hummer. But Adams likes the name it has in Germany. "Over there, the call it Sir Jerome — after me." — George Bulanda
Make your own version of The Hummer in your kitchen with this easy and delicious copycat recipe.
Ingredients
3-5 ice cubes
1½ ounces of light rum (Adams likes Bacardi or Castillo)
1½ ounces Kahlúa coffee-flavored liqueur
2 scoops of good-quality vanilla ice cream (half-and-half with a few drops of vanilla flavoring can be substituted)
Directions
Place all ingredients in a blender.
Mix, pour, drink
Start humming
Find even more copycat drink recipes including Townhouse's Home for the Night and Prime & Proper's Hearts & Bones at HourDetroit.com.
This post was originally published in 2015 and has been updated for 2022.