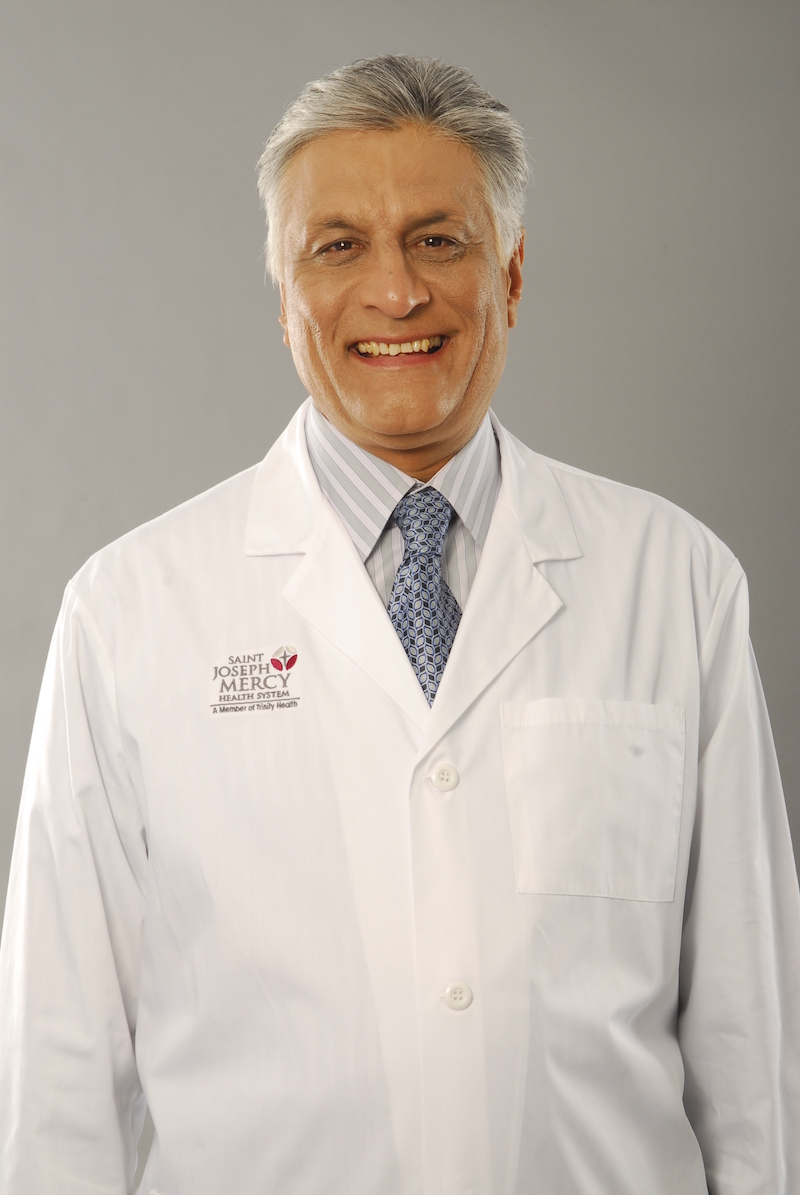 Dr. Kirit Patel, a cardiologist at St. Joseph Mercy Oakland in Bloomfield Hills, won a 2019 Excellence in Care Award for actions that saved the life of a patient experiencing cardiogenic shock. Learn more about our Excellence in Care Awards here.
Hour Detroit: Tell me about your philanthropy work.
Dr. Kirit Patel: The Raina Patel Foundation helps fund programs close to my heart. We have become very involved in the SEVAK Project, which provides access to care in rural India. We have also donated a significant amount to the Rotary Eye Institute of Navsari, which caters to low-income families in India.
Why is that work important to you?
I'm Indian. My family is Indian. It's who I am. Some of these Indian communities are really struggling. They lack basic necessities such as access to bathrooms, clean water, and health care. I want to take some of the basic services we as Americans take for granted and help make them available to people in India.
Why did you choose cardiology as your specialization?
Every day I get to make a tremendous impact on people's lives.  And in return, their appreciation, gratitude, and friendship has made a tremendous impact in mine.
What makes you feel inspired to continue doing this work?
In most cardiac emergencies I see, I have never met the patient before. But after I treat them, they often become a patient of mine, and we form a lifelong bond.  I have been with some of my patients for 30 years.  They are happy living their life, raising their family, becoming grandparents. Seeing them doing so well brings me a tremendous amount of joy and motivates me to keep practicing medicine.
What is the hardest thing about what you do?
The hardest thing for me are the cases where our team doesn't have a realistic opportunity to save a patient.
What are the most prevalent health issues you encounter in your work?
The biggest health issues people face are smoking, diabetes, high blood pressure — these sorts of health issues can negatively impact a person's heart health.
How can our readers prevent and combat those issues?
Be proactive. Quit smoking, schedule your annual checkup with your primary care physician, take your medications as directed, and control your risk factors.  If you are overweight, try to eat healthier and start exercising, even if that means simply going for a walk with a loved one.