The French neighborhood of Pigalle in the early to mid-20th century was infamous for its reputation as the seedy underbelly of Parisian culture and the home of the City of Light's red-light district. Over the years, a wave of trendy shops, restaurants, and bars have helped Pigalle reinvent itself, making it a place to go and not to avoid.
That vibrant culture served as the muse of a restaurant bearing that quartier's name across the pond here in Detroit. The concept for Bar Pigalle in Brush Park was inspired by a trip Travis Fourmont took to Pigalle, and the result is plenty of the quartier's style and none of the unsavory elements.
Bar Pigalle is housed on the ground level of the Carlton Lofts, a historic building that was designed by architect Louis Kamper and a hot spot for the city's jazz scene in the 1920s and 1930s. Designed by Pink + Wooderson, the Detroit firm behind Brush Park neighbors Second Best and Grey Ghost, the restaurant has an industrial feel with lots of hard surfaces like exposed brick and unfinished concrete walls. Yet the airy space is inviting, with touches like cozy banquettes, lush greenery cascading down from the ceiling near the bar, and an open kitchen.
The restaurant opened to much buzz in June 2022, touting its playful and approachable French fare, and with every dish, it's obvious that Executive Chef Nyle Flynn is relishing his role playing with food. But that doesn't mean it's basic. Flynn takes traditional French dishes and finds new ways to provoke flavor from familiar ingredients in ways that are confidently creative and clever, presented in a way that is as enjoyable to look at as it is to eat. Dishes are refined, modern, and always evolving based on seasonality and what ingredients are at their peak.
One of the dishes that typified this ethos was the Coney-style steak frites, a hearty 24-ounce rib eye augmented by a heap of Coney chili and frites. It was one of the first things I asked about when I went for dinner. Our server replied that while it was a banger of a dish, it is no longer on the menu; Bar Pigalle is always looking to try new things, and we saw how quickly things can change firsthand.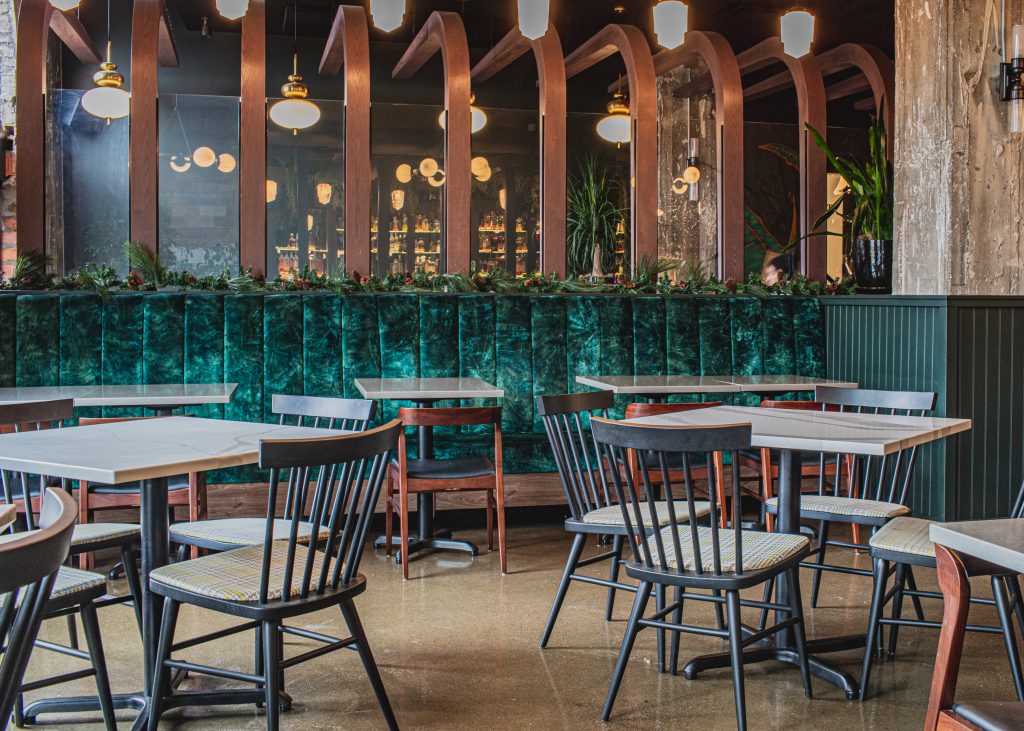 We ordered the Coquilles St. Jacques baked sea scallops, thinking they were going to be bay scallops with vadouvan curry and cauliflower gratin. After we placed the order, our server returned, saying the scallops were actually going to be U-10 scallops — which are bigger, so we weren't mad about that — and instead of cauliflower gratin, there was going to be a pomme puree.
The dish had changed so quickly that apparently our server hadn't gotten the memo. The scallops were served on a bed of the puree in a shell. The next time I went, the scallop dish was accurately described on the menu and even better than its earlier iteration two weeks before.
On another occasion, my dining companion and I went for the five-course tasting menu ($95), which is designed for sharing, and the wine pairing, which at $35 is a deal given the quality and quantity of wines you get. The tasting menu won't leave you hungry; in fact, we left with a hefty portion of leftovers. Each course comes with two different shared plates; for starters, we received the oeufs mimosa and baked oysters presented like French onion soup, and for the entree course, we got the boeuf bourguignon and walleye. A couple of friends whom I spotted there that evening also went for the tasting menu but got quail instead of the boeuf bourguignon, so it seems like it's dealer's choice.
The boeuf bourguignon, the ultimate French comfort food dish, is displayed in a more classic bistro presentation. The typically simple stew is often made with a less-pricey cut of meat (no less delicious) that lends itself well to long and slow cooking, like a chuck roast. Here, you get a New York strip, sliced and fanned out on top of a glossy and savory jus, or bison short rib. The meat was cooked to a perfect medium rare, but it was the braised maitake, its robust earthy and savory flavor accentuated by a healthy dose of vinegar, that I wanted more of.
The standout of both our meals at Bar Pigalle was the frog legs. If there is one dish that would sum up Bar Pigalle in a singular plate, it would be this. The legs themselves are cooked perfectly, with a golden brown crispy exterior thanks to being encased in guanciale and a tender and juicy interior like an excellent piece of fried chicken. It's served in an herb-forward nage; for those who don't speak French, à la nage means "in the swim." Get it? The frog legs are another example not only of Bar Pigalle's playfulness but also of how it's a Detroit restaurant at its core.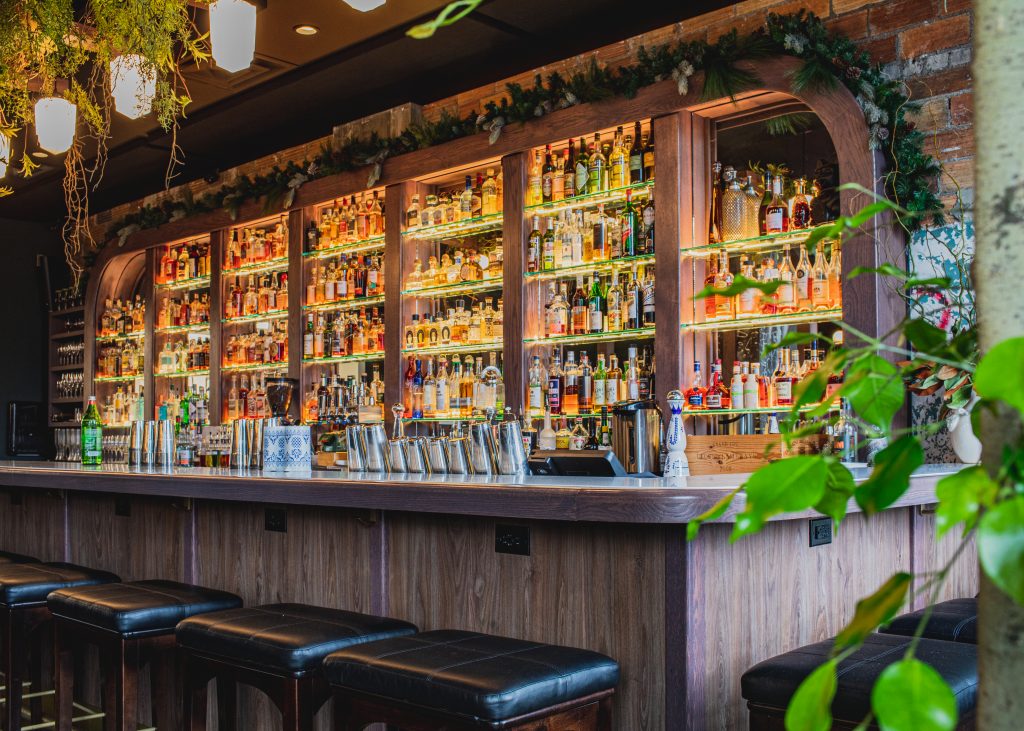 Today, frog legs are not a common sight on Detroit menus, but in the early 20th century, we were famous for frog legs, as one New York Times article about the best food in the U.S. proclaimed. In 1910, Detroit produced, shipped, and consumed 12 tons of frog legs, or 6 million pairs of legs (called "saddles"), and Detroit hotels served 800 dozen pairs of legs a day. Bar Pigalle pays deep respect to that history.
The one dish that befuddled me was the roasted carrot salad with hazelnut, pomegranate, and an excessive amount of shaved foie gras. I would have liked either the carrots or foie gras to shine, but since they both had a soft texture, the dish lacked contrast and some sparks of flavor to offset the richness. The flavors were muddled, and the interaction between the elements was out of sync, like members of a band playing different songs. The pomegranate perked it up a bit, adding some brightness, but got lost in the blizzard of foie gras.
To me, too much of a good thing is not a good thing, especially with an ingredient like foie gras, which should be treated respectfully. It's the type of dish that inspires strong feelings; while I didn't care for it, my friend thought it was great (and he also ordered foie gras to go with his entree).
While Bar Pigalle is a fine choice for date night or celebrating with a group of friends, it's also a solid choice for when you want to grab a burger and a drink at the bar, which offers a limited food menu. When we went, it comprised oysters, the deviled eggs we got as part of the tasting menu, frites, and the Pigalle Burger.
It was a tasty burger, oozing with a blanket of cheese. The meat-to-bun ratio is less meat, more bread, so you may want to get a double if you need more protein. The frites, which came wonderfully crisp and perfectly seasoned when served at our table, were a bit cold when we got them at the bar — understandable when it's standing room only. Seats fill up fast and are first come, first served, so you'll have to stand around during peak hours.
A review of Bar Pigalle wouldn't be complete without mentioning the cocktail menu, which is crafted by Fourmont. The Fraise Negroni was a refreshing take on the classic cocktail (and they also make an excellent classic Negroni), with aquavit and Campari infused with strawberries, which smooth out the bitter rough edges of a typical Negroni. I also got the Passing Flora, which had a tropical intensity so profound that it had teleportation powers, taking me to a beach where I could feel the warm breezes, a welcome respite from the wintry weather outside.
There are also a few alcohol-free options. I tried the N/A gin and tonic with Seedlip, a nonalcoholic spirit; elderflower tonic; and juniper. It was a little light on the juniper, which would have given it more of that gin and tonic taste. I'm not going to lie and say it tastes like a real G&T, but it's still fresh and thoughtfully crafted like the boozy counterparts.
General manager Joseph Allerton, who was named Best Sommelier in Hour Detroit's Best of Detroit readers' poll from 2012 to 2014 for his work at Roast, has also curated a selection of wines from smaller, lesser-known regions, with several decently priced options. The pairings are also on point; the baked oysters were paired with a crisp sparkling Spanish wine, Raventós i Blanc blanc de blancs. We also enjoyed a dry and supple Malbec from southwest France, serving as a potent reminder that Argentina isn't the only place where great Malbecs come from.
Allerton, Flynn, and Fourmont all worked at the gone but not forgotten Roast in downtown Detroit, a restaurant that was a dining destination in its heyday. Now with their own project, they're creating a new destination with Bar Pigalle as part of the rapidly changing Brush Park neighborhood.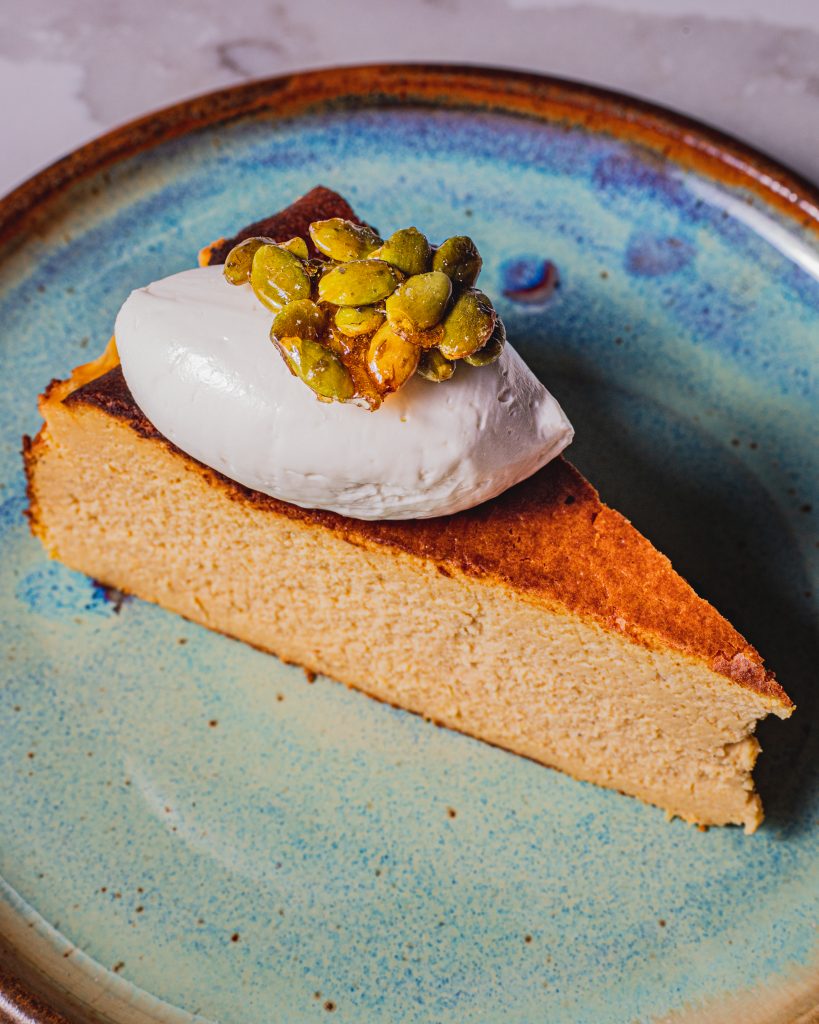 A Summary of Bar Pigalle
Price: $$$
Vibes: Relaxed sophistication. Fancy enough for date night, casual enough for drinks and burgers at the bar.
Service: Can be hit or miss (they'll be on top of you or leave you alone for long periods of time), but for the most part knowledgeable and friendly.
Sound level: Moderate to borderline loud, with a modern soundtrack of trap music one night and then Outkast and Drake the next.
Dress code: Come as you are, whether it's casual and comfortable or sophisticated and semiformal.
Open: A rare restaurant open seven days a week.
Reservations: Make online at exploretock.com or take your chances. On a Monday, you'll likely have no problem, but be prepared to wait on a Friday or Saturday if you don't make one.
Parking: There's a dedicated lot that's free across the street; it does get packed during the busy dinner hours.
Wheelchair access: There is an accessible entrance down the alley and around through the back of the restaurant.
Bar Pigalle is located at 2915 John R. St., Detroit. Call 313-497-9200 or visit barpigalle.com for more information. 
---
This story is from the February 2023 issue of Hour Detroit magazine. Read more in our digital edition.