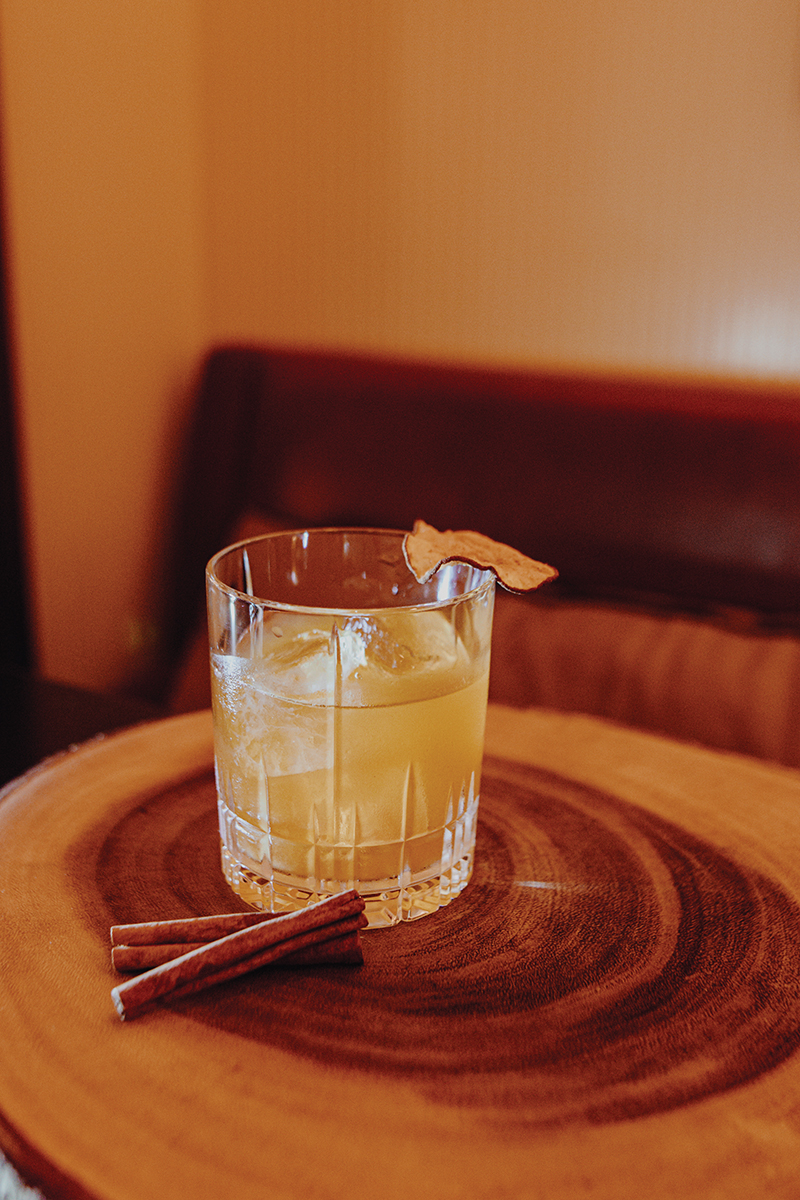 Since its highly anticipated debut last January, Evening Bar has quickly become a gathering place for Detroit's glitterati. But it's more than just an uber-luxe watering hole inside the Shinola Hotel. Evening Bar's five bartenders draw upon a mix of classic and original recipes, seasonal fruit extracts, and artisanal liquors, making their cocktails some of the best in the city. Below, head bartender Chas Williams shares his recipe for the Cobblestone — a pear-forward winter drink the bar introduced in October. "I was inspired by all the orchard fruit that grows here in Michigan," Williams says. "The whiskey is made nearby, and there is a ton of baking spice flavor. All of the parts work wonderfully together."
How to Make the Cobblestone from Evening Bar
Drink Ingredients
2 oz. Lot No. 40 Rye
¼ oz. Cobbler Syrup (recipe below)
3 dashes Bittercube Bolivar bitters
Dehydrated pear slice for garnish
Cobbler Syrup Ingredients
2 lbs. sliced pears
2 lbs. brown sugar
1 qt. water
1 tsp. ground cinnamon
Cobbler Syrup Directions
Add the pear slices, cinnamon, and a couple ounces of brown sugar to a large saucepan and cook on low heat for 30 minutes, stirring occasionally. Remove mixture from heat and add in the remaining brown sugar and water. Use an immersion blender until the mixture
is smooth, then strain.
Drink Directions
Combine all ingredients into an old fashioned glass and stir well. Add desired number of ice cubes and garnish with a dehydrated pear slice.
Facebook Comments